Well, if you thought that dog is the best friend of the man, well sorry man. It turns out that dogs are cool with almost everyone in this world.
Meet Gunner and Delta.
Delta lives in the Dolphin Research Center in Grassy Key Island, Florida, USA. And the dog's owner Marie Blanton works in the same organization where she takes Gunner with her all the time. So, it was by then these two species started to build their friendship.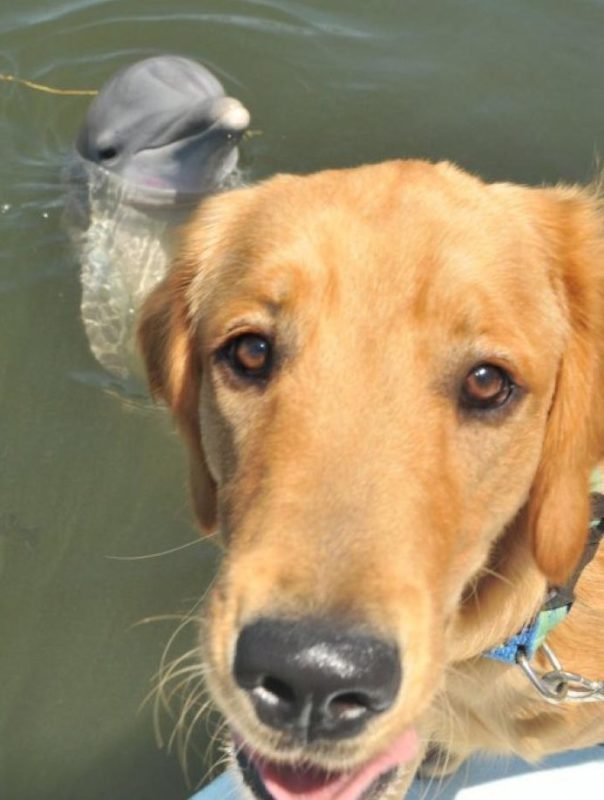 Marie thought that Gunner would be nervous when he first came to the docs. But proving her wrong, Gunner just laid down and began to observe. Eventually, Delta was the first to come to Gunner and she brought her toys to him, which he tried to play with.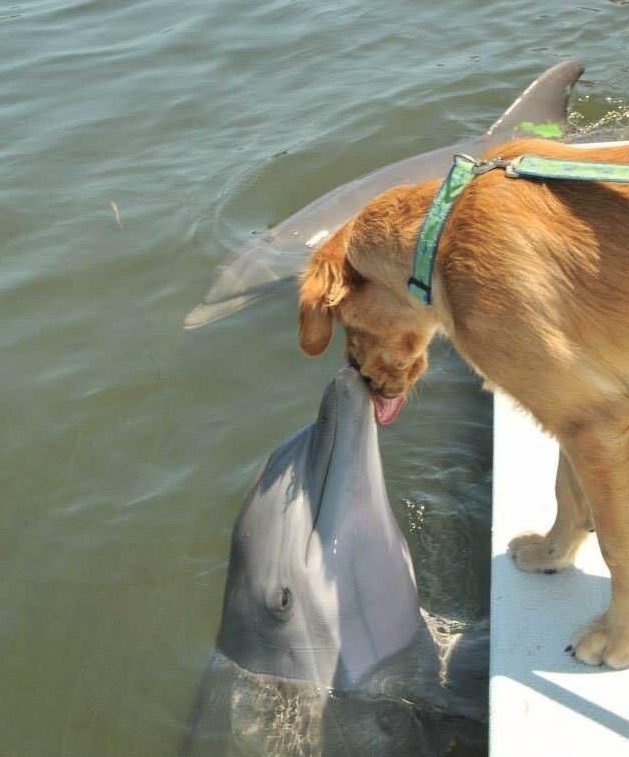 Gunner was only two months old when he met Delta first. And Gunner is now eight years old which makes their friendship 8 years old.
However, they don't meet frequently like they used to. But they still recognize each other.