There are so many unusual friendships we can see among two different species. Such kinds of connections prove that friendship and affection have no boundaries.
This is the story of Herman and Lundy. This Herman is a pigeon and is not able to fly and Lundy is a baby Chihuahua and he can't walk. Their wonderful relationship has stolen everyone's heart. They met at the Mia Foundation. It is a rehabilitation center for the animals with defects.
Herman, who was saved by a wildlife rescuer, is a resident at the Mia foundation. He was found in a car park. Poor creature was not able to fly or move. He struggled for his life and survived. But he couldn't fly anymore.
Lundy appeared at the same center, when he was 4 weeks old. A breeder from South Carolina refused from him. he was unable to walk. He was taken to the same shelter and soon they found there love and comfort. No one in the shelter could imagine that they will become good friends.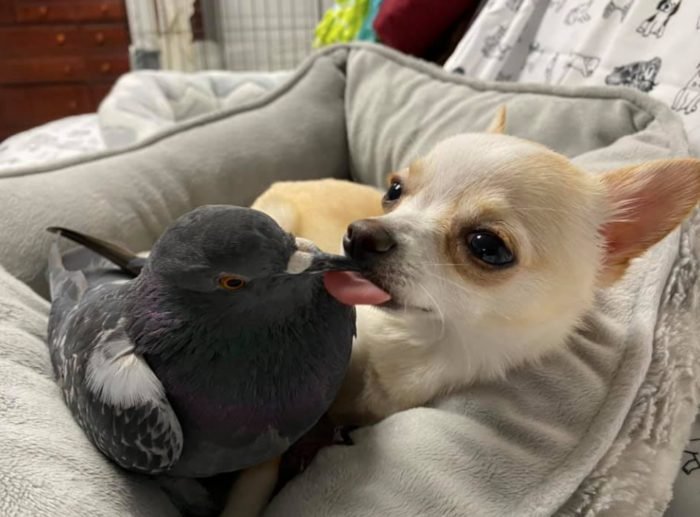 Then the workers took Herman out of his playpen and put him in the Chihuahua's bed. Surprisingly they become friends with each other very quickly. It was a love from first sight. The workers took some pictures and shared on social media. Because of the most of admirations they become famous. Even the followers donated more than $6,000 to the rehabilitation center.
Watch a heart touching video below!