The animal world is always filled with lovely friendships. This story is such a story and look, how cute are they!
This is Leonardo, an African spurred tortoise. It was rescued in 2013 from a zoo closing in Bangkok, Thailand.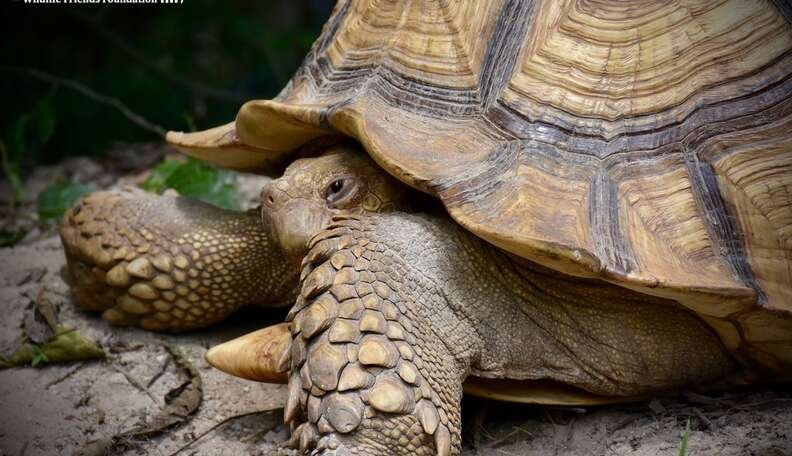 He was sent to the Wildlife Friends Foundation Thailand (WFFT) Rescue Center which is the place that has become home to hundreds of animals in need. It is also home to the animals who have nowhere else to go.
Leonardo is happily and comfy living at the sanctuary. But it was about to level up.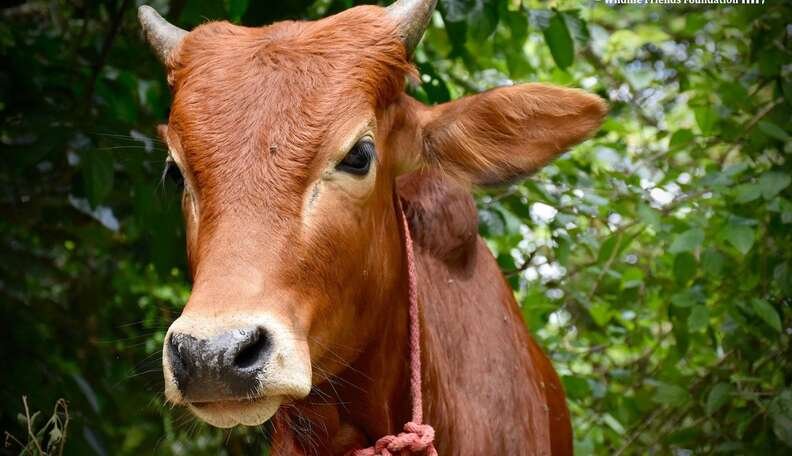 Cue Simon is a young cow who was found caught in a tangle of vines when out grazing with his mother.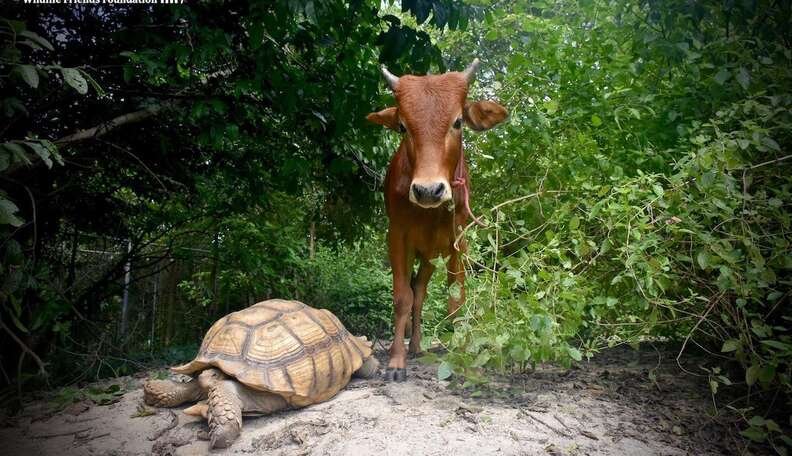 The WFFT took him in and they gave him a prosthetic to help him walk. Although, the rescuers planned to introduce Simon to the other cows at the sanctuary. But Simon had other plans.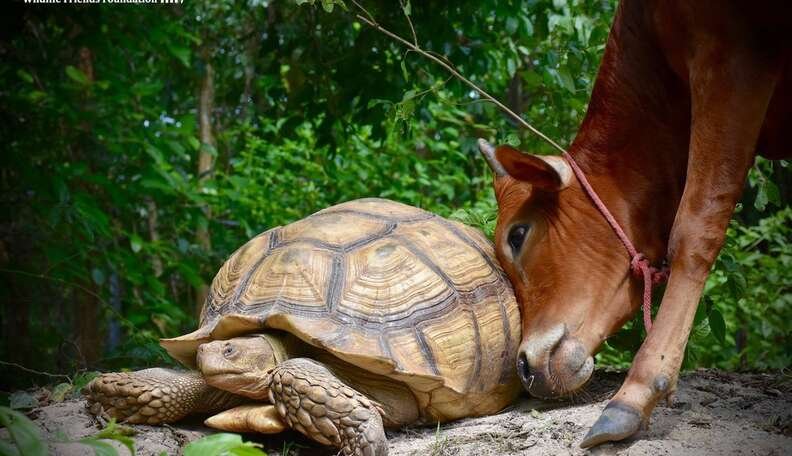 When Simon saw Leonardo they fell in love with each other. They made a strong bond with each other.
The WFFT says that they are often seen following each other around and even sharing meals. They also rest together. They are so happy with this unusual friendship. Even the rescuers are happy to see them together.