What do you think about dogs with rabbits? Well, dogs are not always showing predatory. They are so adorable too.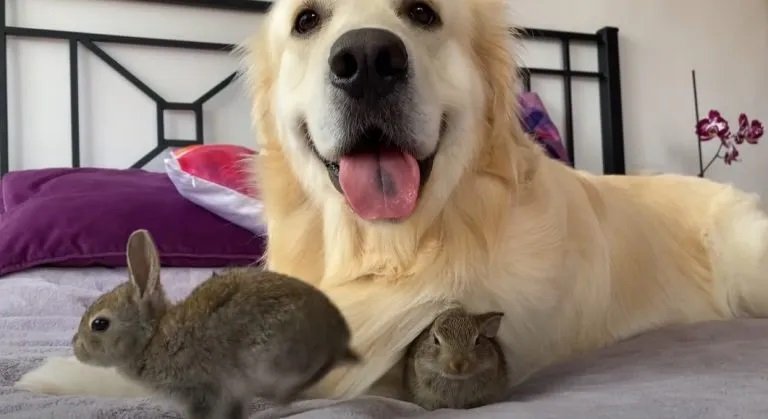 This story is about the wonderful golden retriever Bailey, who became friends with lovely bunnies.
These baby rabbits were left without a mother. So they needed some caring and they found the best nanny in the world. That is Bailey. He took care of them with his lovey heart and his worm fluffy paws.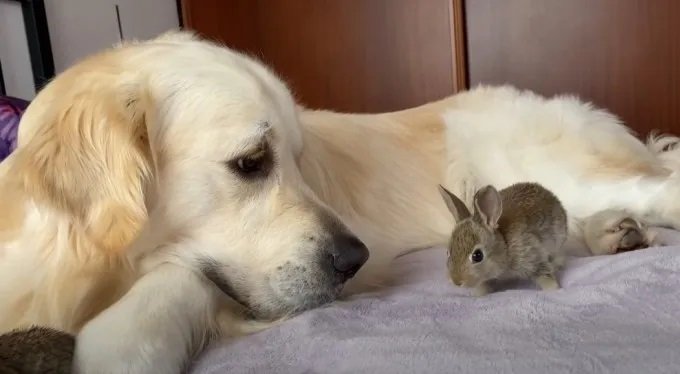 The rabbit squad is performing acrobatic stunts in front of him and look how cute Bailey baby-sitting them. When they are tired, they snuggle closer and closer to their dad.
These bunny kids know about their daddy and they also love him. Taras, the owner of Bailey said that his pet was born to become a star. He says that Bailey is kind and everyone loves him.
Let's wish Bailey and his bunnies a healthy long life ahead.