The story we are unfolding before you today is about two stray dogs who are very unhappy, but ultimately finding consolation in each other to overcome their difficulties in their respective lives.
This is such a heartbreaking story, which touched the hearts of many people. This story shows everyone how devotion, love and kindness helps in defeating any obstacle life throws at you.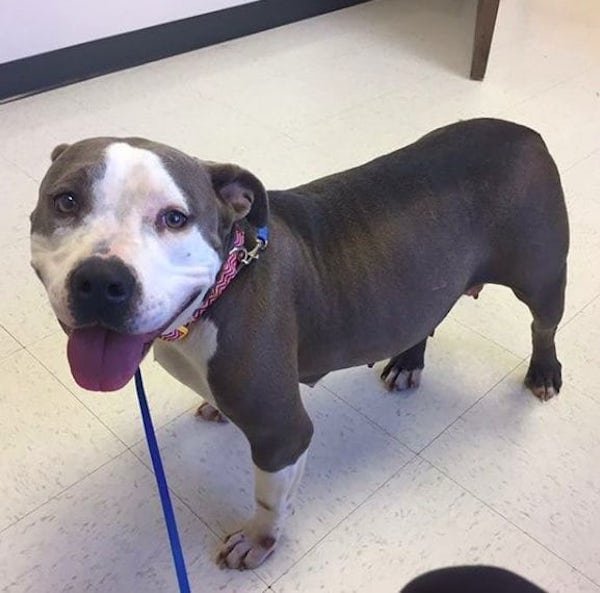 On a very cold night, officers of Animal Control spotted a stray dog, Daya, was wandering the streets of York in South Carolina. They noted that this pit bull was pregnant and needed shelter as soon as possible.
The kind workers of Halfway Rescue agreed to take over Daya, and after several medical checks, they noticed that the poor dog needed and urgent operation as both the lives of herself and her unborn babies were in danger.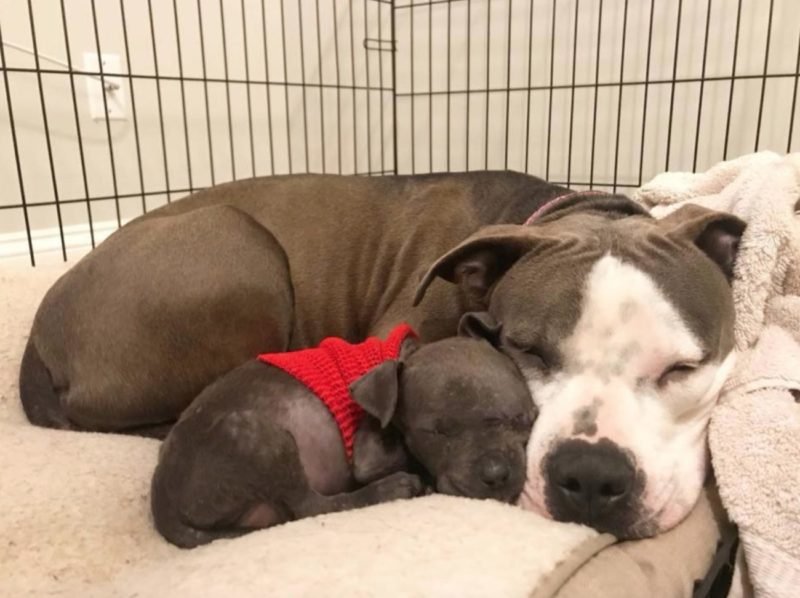 Under unfortunate circumstances, Daya lost her babies, but she pulled through, leaving her with a broken heart, and unhappy and so sad. However, one fateful day, a very frightened, confused and unhappy orphaned black puppy arrived at the shelter.
This is the fateful day that everything changed. This puppy, named Raisin, was also found on the streets of York, having a hard life, and a badly injured eye. When Raisin was introduced to Daya, the most wonderful thing happened. The heart broken Daya instantly accepted the puppy as her own, and Raisin suddenly found comfort in Daya's motherly love.
The two broken pieces finally seemed to be fixed as their precious relationship started healing them both. Later on, both the pup Raisin and Daya found their forever home, but however, the two would apparently, would never forget each other. Isn't this such a wonderful and heart-warming tale?
Watch the beautiful story below!