Friendships in the animal world are rare and beautiful than in the human world. They can be good with any other within a few times to become friends.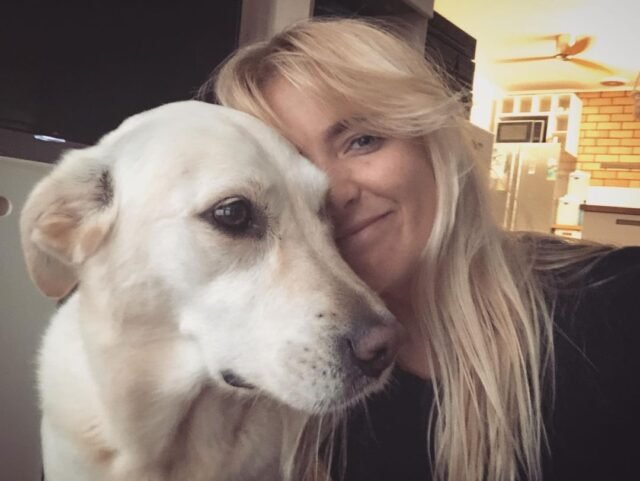 This will be something interesting about that kind of sweet and unusual friendship that has been captured on the camera. Australian diver Jade Pursell is usually taking her dog Sailor on boat trips. While their journey they met a marine creature and see who got a new friend.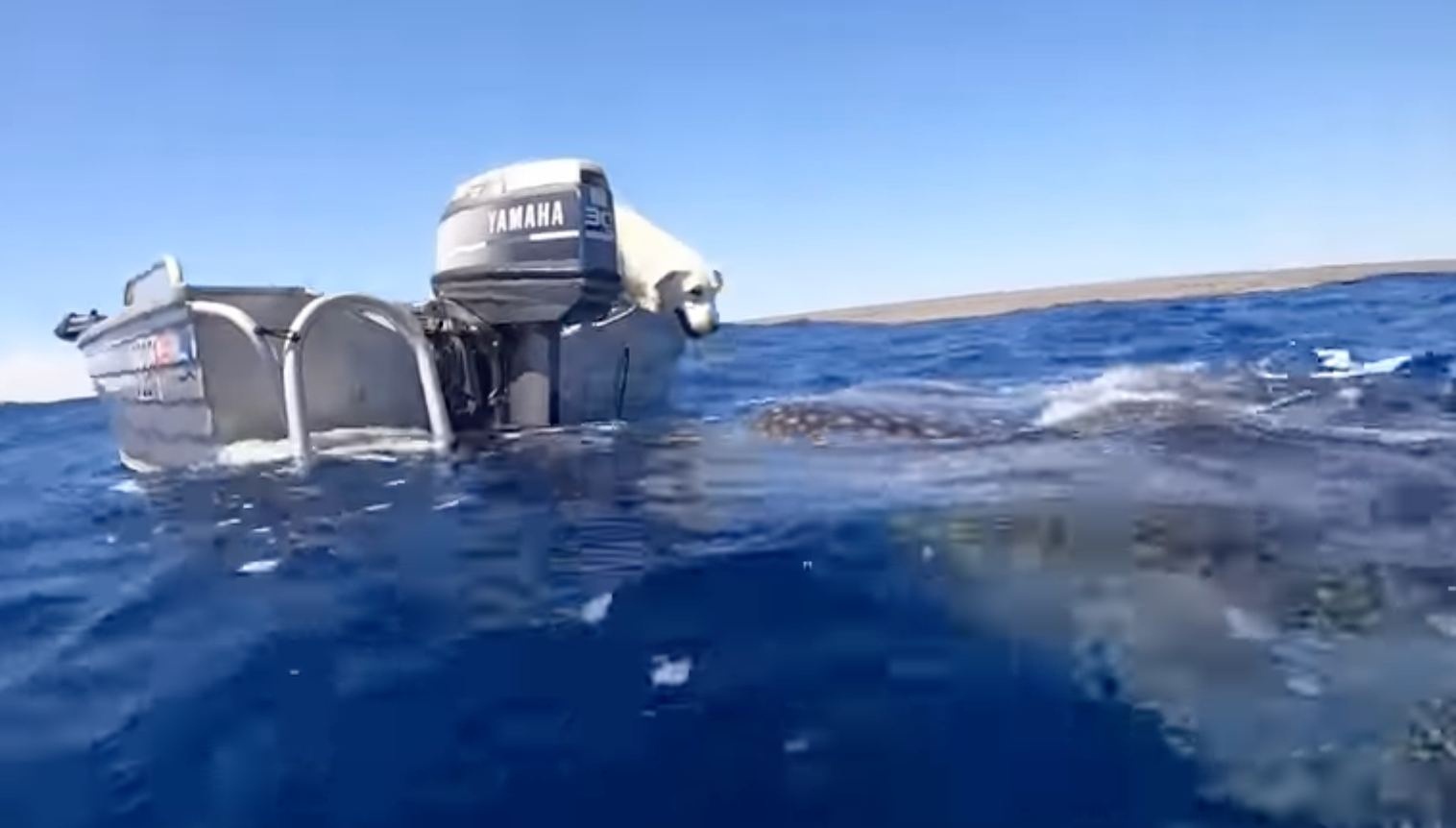 When the duo was boating off the coast of Australia close to the Ningaloo Reef a 22 feet long whale shark was seen next to the boat. It was a fantastic moment for both of them. Jade said that Sailor had never met a whale shark before. Whenever they saw the shark she has asked Sailor not to touch it. But what happened next was awesome. Sailor sniffed and then kissed the shark.
At the first moment, she had no idea how they would react to each other. But then the shark was so close to her, she was so happy to see them!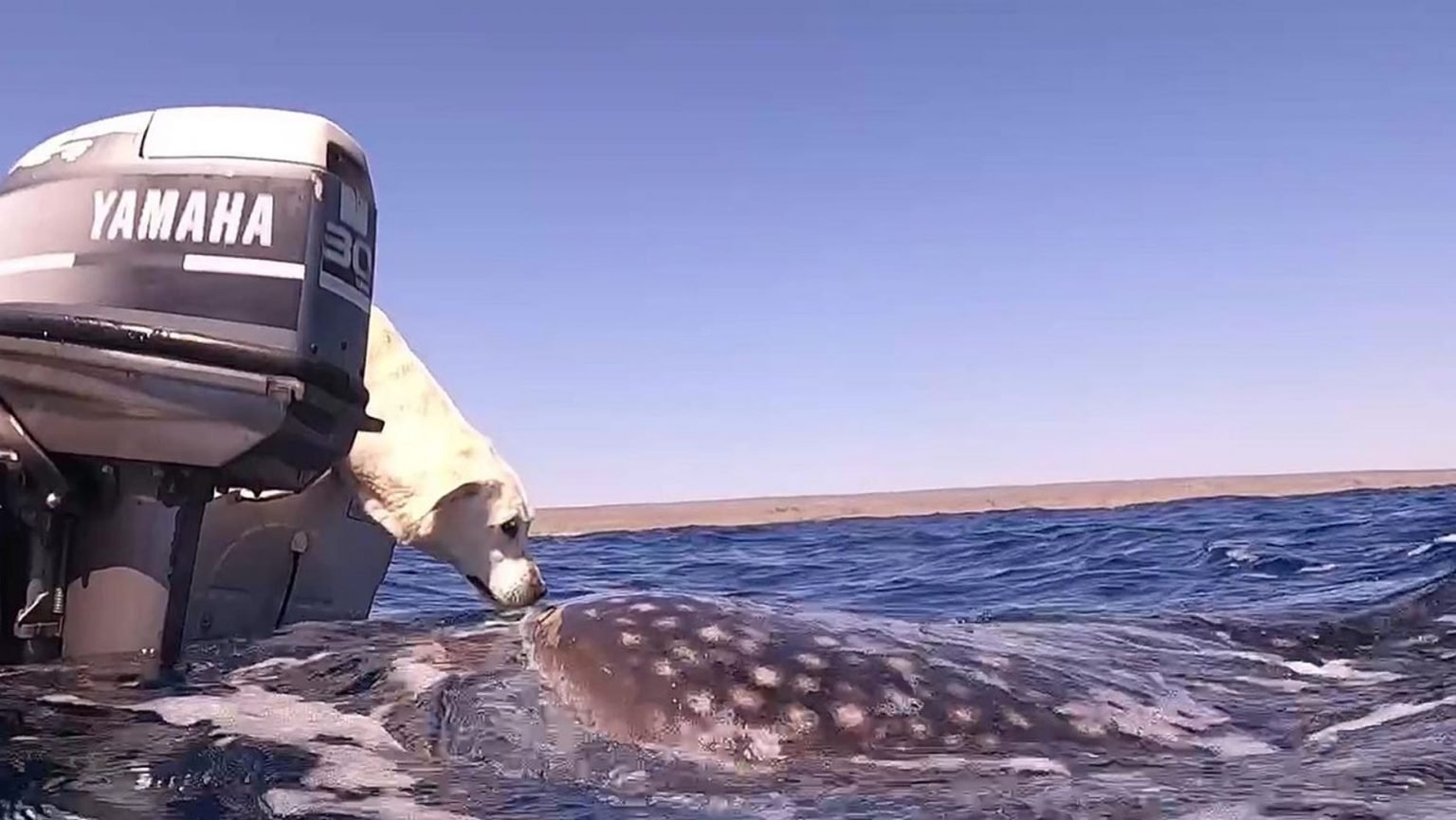 Sailor might be the first dog to ever kiss a whale shark. Jade is very proud of her. She enjoyed the moment. Their kiss was a special one!