People tend to think twice before making friends. Most people try to take advantages out of friendships, relationships, and every connection they have with other people. That's why it is so hard to find a decent human being among these seven billion people.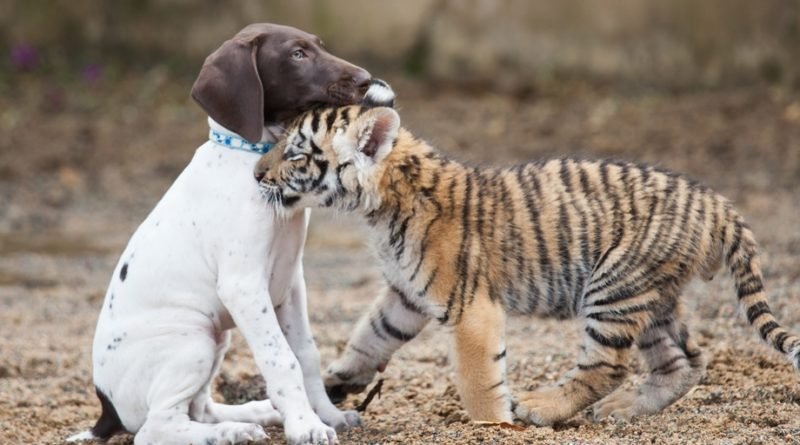 But there is no boundary or inner motives for animals to be friends. That's why this friendship between this tiger and dog is so sacred.
Hunter is a Bengal tiger and Chelsea is a Shorthaired Pointer. But their friendship seems to have neglected every difference they have.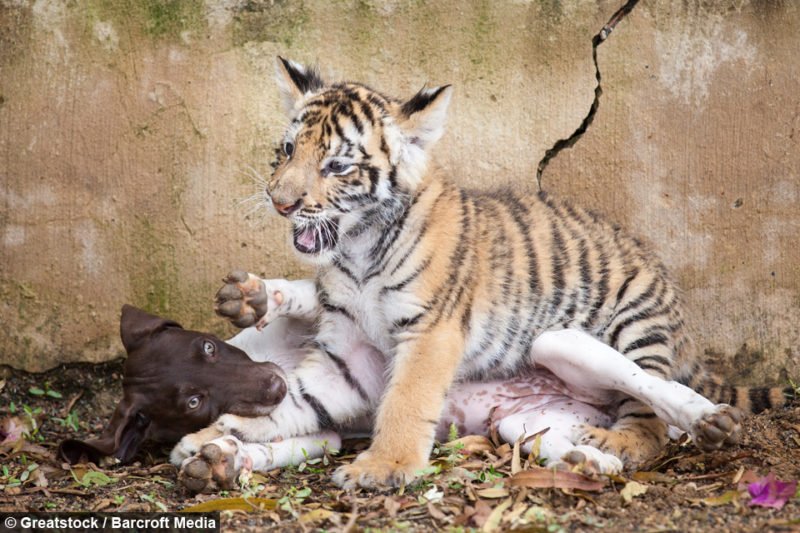 Hunter and Chelsea have three weeks age gap. Both are perfectly taken care of by 22 years old Anthea Michaletos. This small family lives in a nature reserve in, Pretoria, South Africa.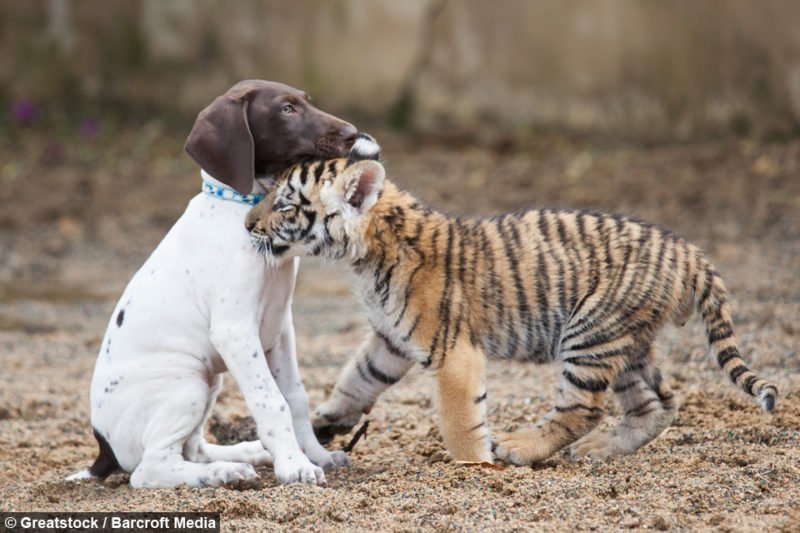 Though Hunter is living happily with Chelsea and Anthea, his childhood was not so colorful. Hunter's mother has neglected Hunter after giving him birth and was aggressive towards him. So, he has been separated from his mom since his birth.
Anthea said that "Apparently, Hunter was born in a period when the female, for some reason, felt in danger, so she rejected him," She further said that the cub wouldn't have survived in the wild if people didn't take the matter into their hands. Though it was a sad story, Hunter's life became more interesting after meeting Chelsea.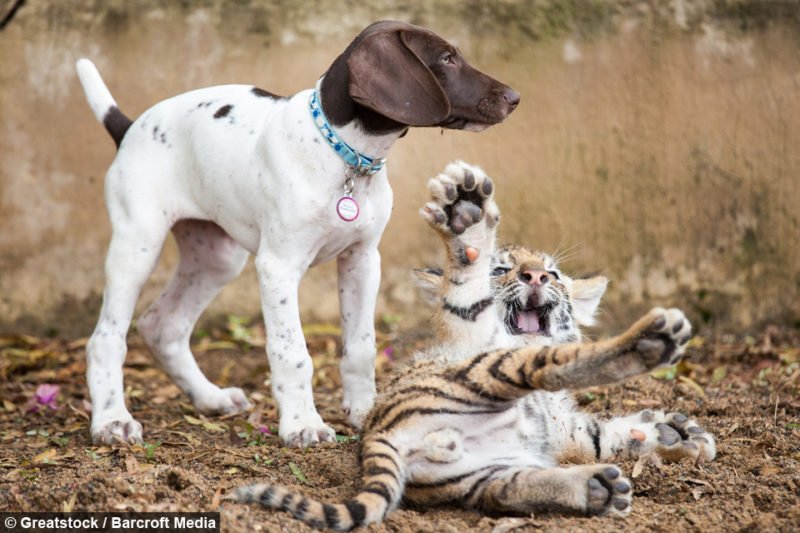 No one can stop Chelsea from running to Hunter when she's out from her cage. And their fights have no rules. Which could be dangerous one day, according to Anthea.
When Hunter turns six months, Chelsea will be separated from him, for her safety. Even now Hunter grabs Chelsea from her throat for fun. But it will be dangerous for Chelsea once Hunter becomes stronger. So, for now, both of them are enjoying their younger years and that's enough for now.