Dogs are the most precious and kindest pets for humans. It doesn't matter how hard your time is. Your dog will always be with you. That is the loyalty of a dog. How amazing are these creatures! They may look small, but the actual situation is they have big hearts that can melt at any time!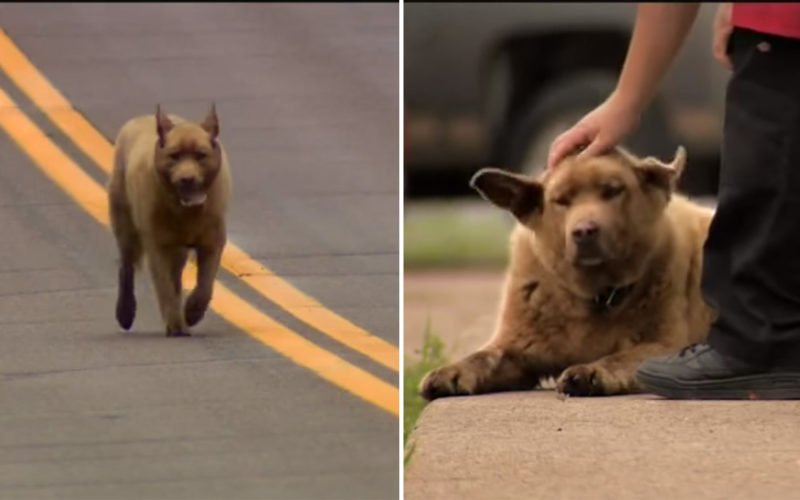 This brownish dog named Bruno is a kind-hearted dog who always brings love to everyone. Every morning, he walks 4 miles from his home to Longville to say hi to all the residents of the town! That is awesome! Getting a good morning from a dog can make your day a special one isn't it?
Can you believe that he is doing this for more than 12 years? Yes, you heard right. Within the past 12 years, he has given greetings to the whole town!
This lovely dog has once spent his life as a stray until he meets his guardian angel, Larry LaVallee. When Larry meets this lovely face as a pup on his driveway, he fell in love with him in seconds. Without any hesitation, Larry decided to adopt it.
When Larry gets to know about the daily adventure of his pet, he needed him to end it. Because he worried about Bruno as he might get hit by a car while, his daily town visit. But he had to adapt to his dog's routine. So that Bruno completed his everyday journeys.
Everyone in Longville knows Bruno and his daily routine. The library, offices, the ice cream shop, grocery shops, and the city hall are his beloved paces where he usually visits.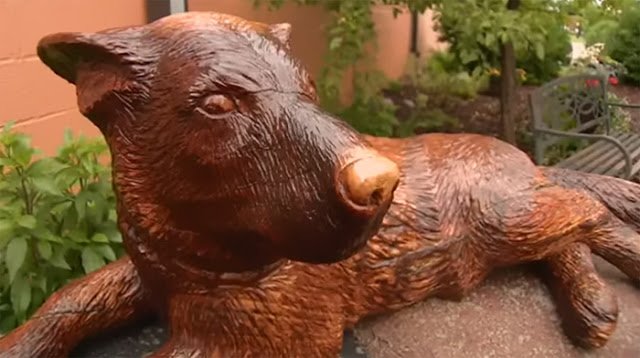 While he is traveling, he receives delicious food and warm hugs with love. He is the friend of everyone!
Because of his popularity and lovely heart, the community has decided to carve a statue of him. His lovely eyes will be there forever with this amazing statue of him.