Dilly was a stray dog and she had nowhere to go. She was terrified of people and all by herself; she anxiously weaved in and out of traffic around a local school campus in Houston, Texas. She was always there but was often afraid to get too close. She needed time to get comfortable around people.
She needed a lot more time to get comfortable around people. Luckily, dog rescuer Kristin Erwin had that time for her. She realized that Dilly was a very spooked dog. When she showed some interest in her, she booked it and ran off. And there was no stopping her or getting her attention.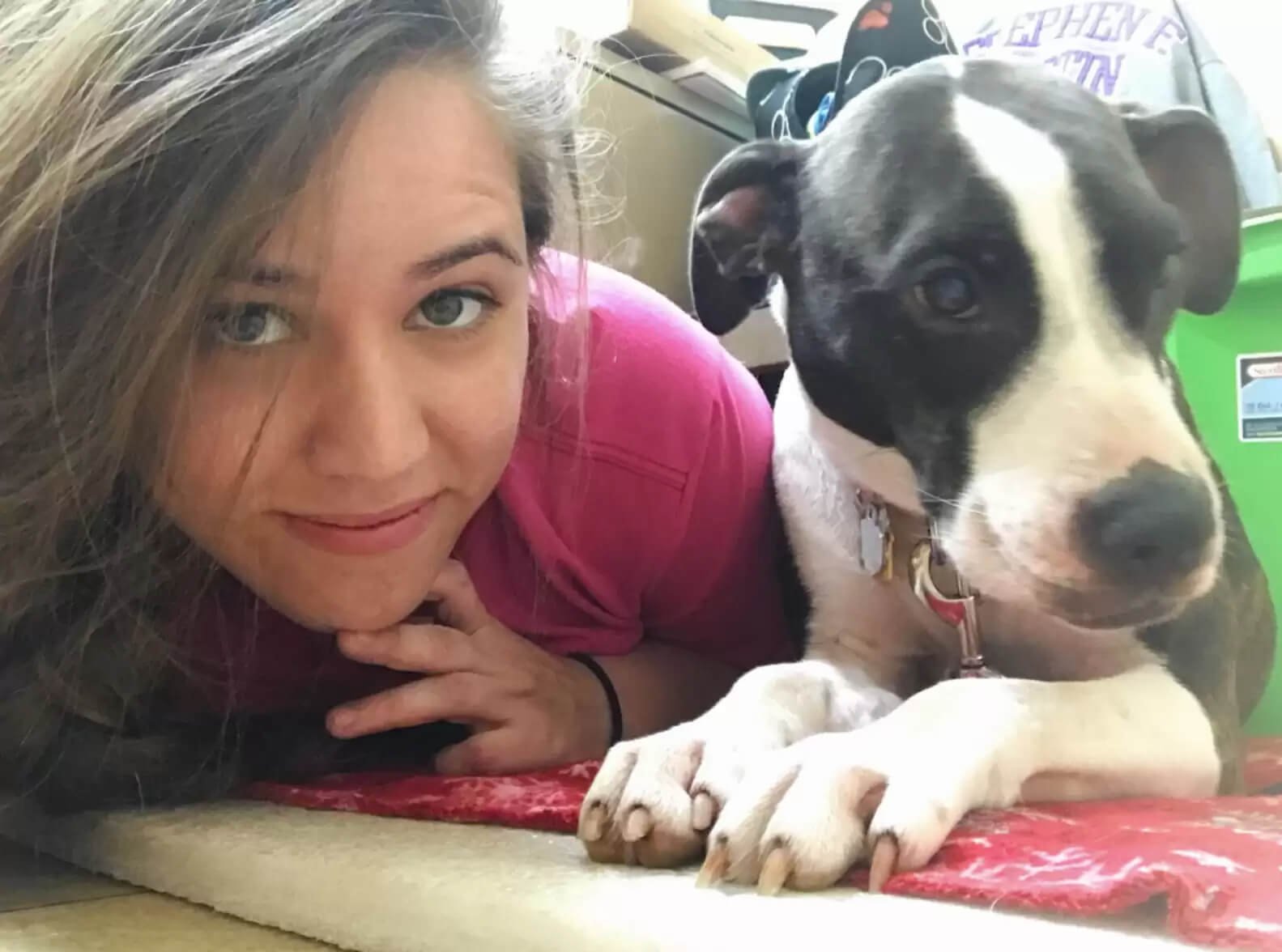 Erwin was patient enough to reach her. Because getting her attention was the only way to make her go one of Erwin's traps. Erwin took her home and started the slow process of acclimating the anxious pup to life in a home.
She gave her a very own room and left her completely alone for the first couple of days. Then she started to spend a few minutes in there throughout the day either just talking to her softly or hand-feeding her. When it was day 10, it was the first day for her to get her first tail wag!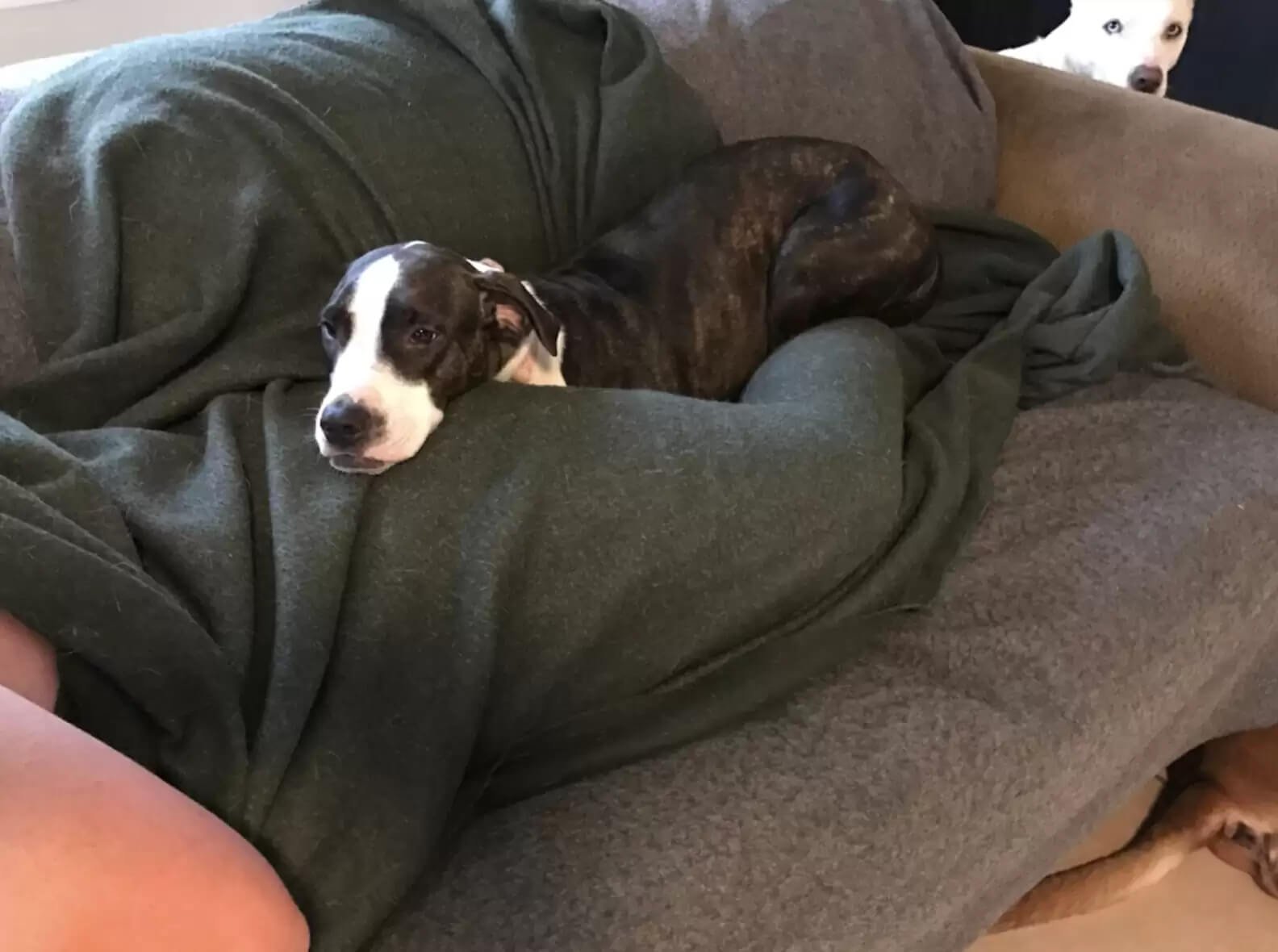 Within a month, she got the courage to come out of her room on her own. Once she realized there was nothing to be afraid of she quickly became acclimated to all the comforts the house had. Her transformation from a stray to a total house dog was amazing. She had become a whole new dog.
Finally, she was confident and needed a permanent family. There was someone slowly falling in love with the once-nervous pup. It was an old friend of Erwin from high school. Even though she didn't meet Dilly in person she knew they were meant to be.
Erwin was so happy about Dilly's journey and finally having a permanent home. Dilly is now enjoying all of her favourite things. She quickly became friends with their dogs as well as her younger son. They go for puppuccinos at Starbucks, walk around the neighbourhood and sleep in their bed. And most importantly, she has a family that loves her unconditionally.