Wild animals should at all times be in the place they belong – in the wild. However much dangers or threats they may face in their own environment, it will always follow the rules of nature. Because wild animals belong in the wild, the existence of circuses is wrong in so many ways. Although some circuses treat the animals well, as they have no freedom, they are never really happy as they would be in the wild.
What matters most than the freedom and the happiness of animals? This story that we are about to share, is about Toshka, an elderly bear who had spent 25 years of its life in a circus.
After 25 years of having dull days, this furry giant was rescued and then transferred to a sanctuary in Satanov in Ukraine for "rehabilitation and life support."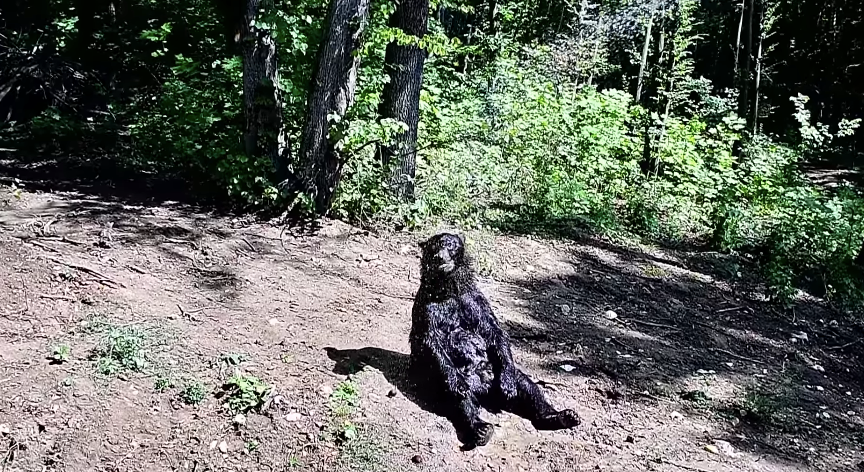 After his transfer to the sanctuary in Ukraine, Toshka is seen to be enjoying cool showers under the bright sun. Cool showers in the circus were far and none, and was only a dream. This is one reason that he takes every opportunity he gets to have a cool shower under the sun.
Sanctuary staff was quick to capture these heart-warming moments on camera which soon went viral after being shared online, touching hearts of millions of people.
Being in the circus for 25 years of its life seemed to have erased the born majestic nature of this beast, and due to this, Toshka used to be scared and stayed hidden all day. With the love and comfort of the sanctuary staff, Toshka came out of its scared self and enjoy the sun and water and love he was being given, and he can finally live the rest of his life in peace and love.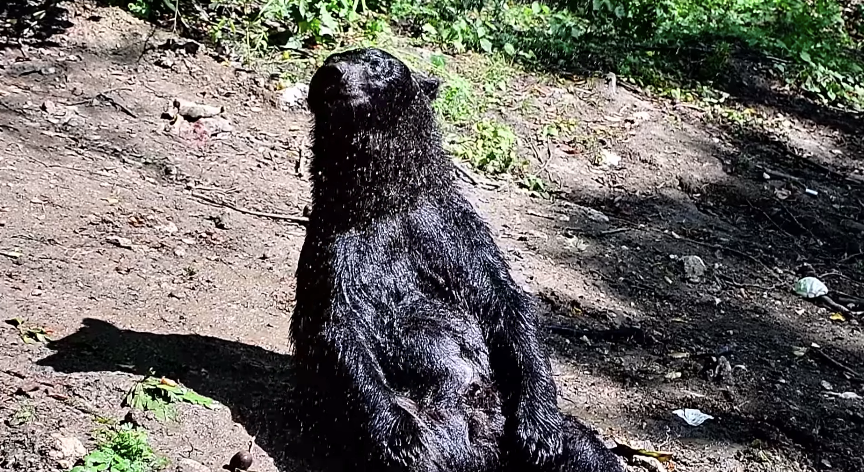 In an interview, a member of staff at the sanctuary says that "Toshka was very afraid of people: he didn't leave the bushes for two weeks. Most of his life he was a circus bear, but now he's here for rehabilitation and life support." Another loving staff of this friendly, gentle giant Toshka says, "Care and attention melted his heart.
Now his favorite pastime is to shower in the sun. He takes a sitting position and is ready to sit for hours." If this story tugs on your heartstrings, why not share the story with your family and friends?