Do you believe in miracles? If you have never seen miracles, here we got one for you!
This story is from one of the national parks in Botswana. The lioness mother was walking with pride in the park and, suddenly, she heard crying. The cry was from a baby fox that was injured. She reached the fox baby and she saw that the hind legs are damaged and, the baby can't move.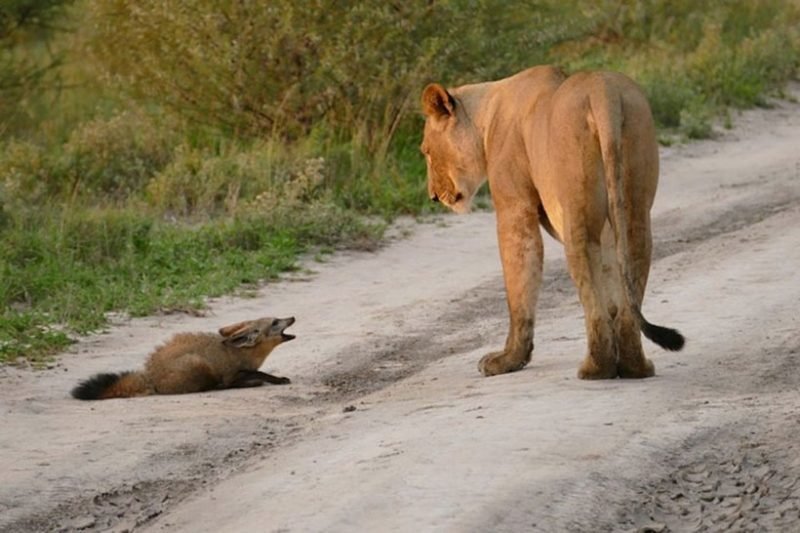 Then the male of the pride pounced on the cub, and was ready to tear him into pieces! What happened next was a miracle!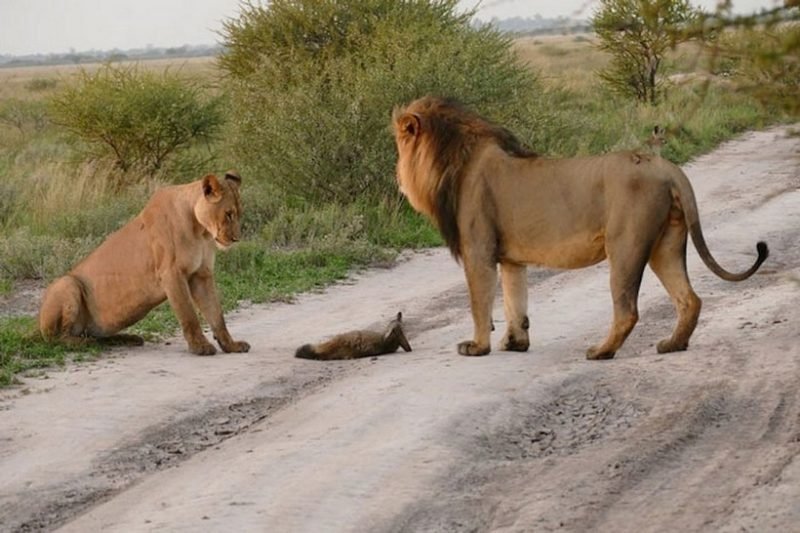 The brave lioness blocked the path of the lion and did not allow him to do so. The lioness defended the baby fox and did not allow anyone to reach. As we knew that they are beast kings, the powerful maternal instinct of the lioness saved the fox's life!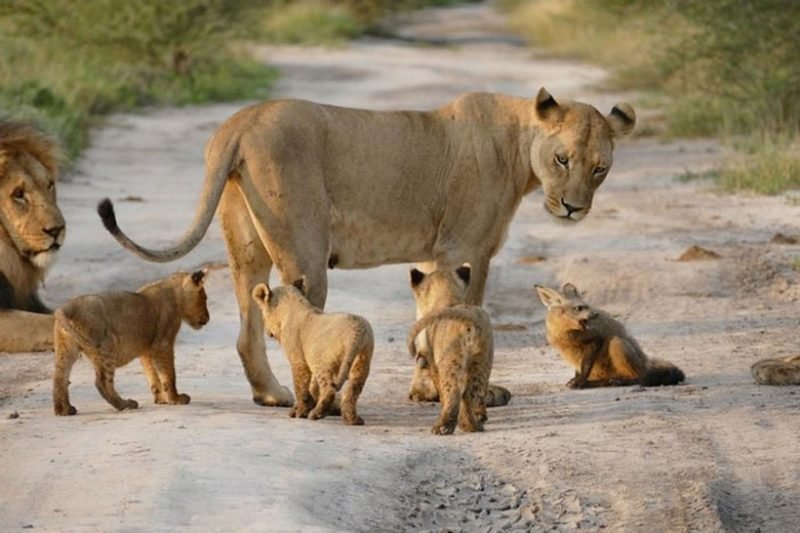 Whenever the lion reach the fox at each attempt, all he received was a paw from the lioness. So the lion pride moved on.
The fox cub soon got better and, he went to his family. It is a perfect example for animals are much kinder than people!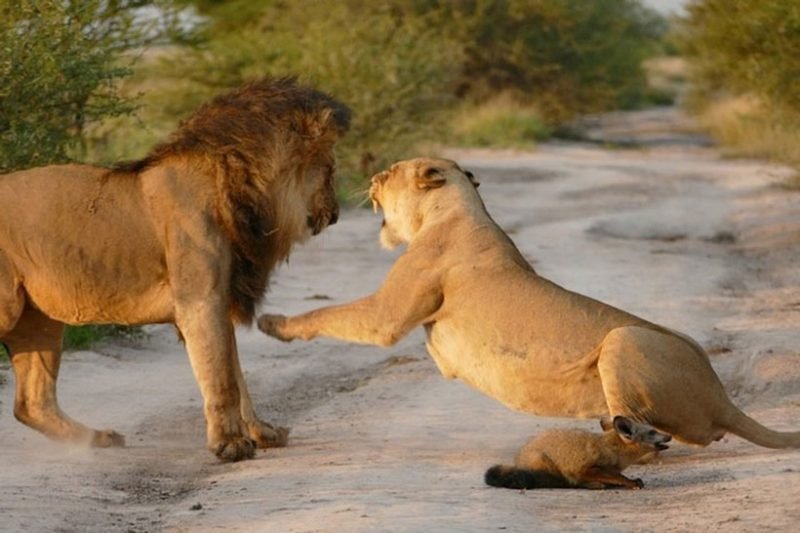 The maternal instinct of the mother lioness turned out much more powerful than her predatory instinct. Fortunately, the saved fox finally reunited with his family and it was a fantastic story at all!