It was a scorching-hot day in Tennessee. On a highway, Kaye Fiorello was driving down peacefully, until she saw a highway patrol officer parked just off the road. But she didn't think much of it at the time.
She continued on her way and then she spotted something else, about a mile up on the side of the road. It was a little dog and it seemed like she had been there for some time.
She wanted to help the stranded pup. Fiorello turned her car around and headed back the way she came to reach the officer. She pulled up alongside side the officer and told him about the pup. She didn't know that she is going to change both of their lives forever.
He asked where and took off after her. Then she followed him to show him the area. When arriving at the dog it seemed injured and scared. The officer approaches her and brought some water and food in an attempt to earn her trust. But he didn't stop there.
He called for the animal control and then sat by the pup's side to hold an umbrella to shield the pup from the sunlight! Fiorello was deeply touched seeing his dedication toward the dog.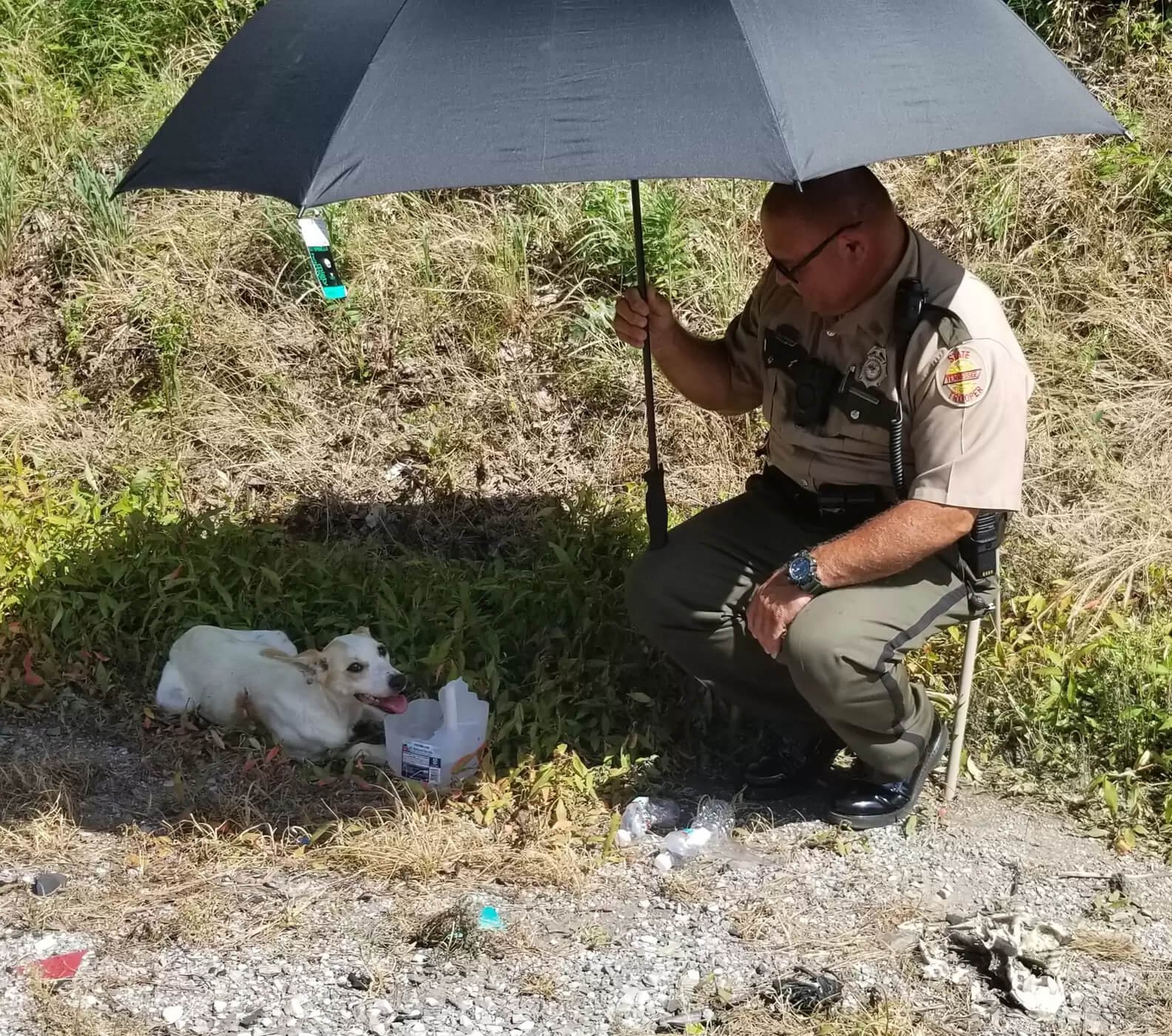 He said that he is going to sit there until she trusts him. The dog seemed to breathe a happy dog sigh.
Fiorello had to continue on her way before the backup arrived. Later she got to know that the dog was successfully rescued and taken to the vet for treatment. She was suffering from a broken hip, but she was not alone to face it, the officer would be by her side for that part too. He decided to keep the girl forever. He named her Princess and they will be together forever.
For Fiorello, it was a beautiful memory to keep. She changed their lives forever with perfect love!