Dee Marie is the human mother of Emi and her seven pups. They are absolutely a close little family. From the very first day, the pups slept together in one big pile. Mother Emi was always nearby to make sure her babies were safe together.
She is always keeping in touch with her pups. Marie tells that she is a great mother.
Emi and the baby pups were placed in their foster home by the non-profit Northern Critters in Need. Emi's family is far from her without access to regular vet care, and after she became pregnant, they reached out for help.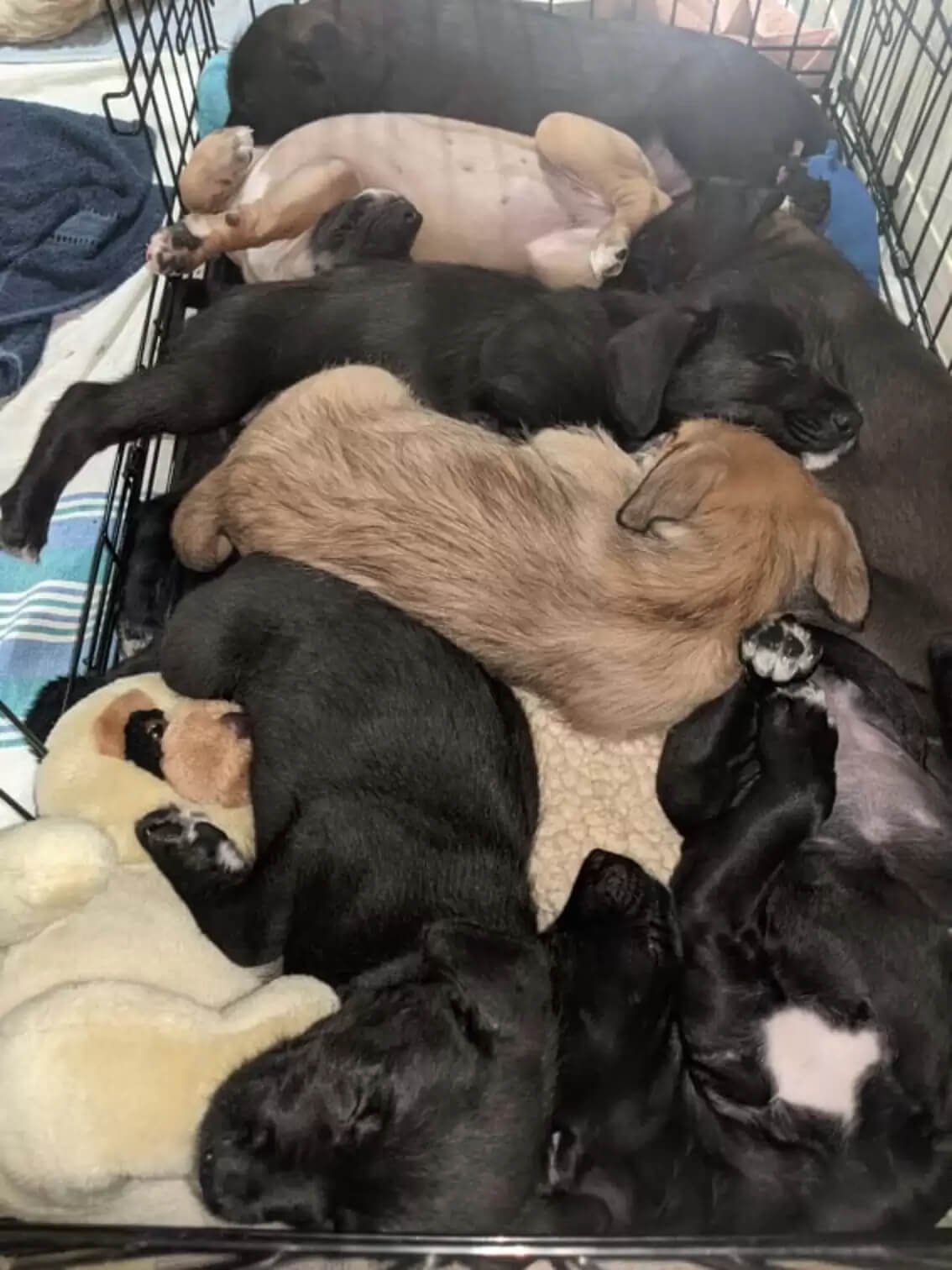 Marie says that in northern Ontario where they live, there are a lot of remote communities. It is impossible to access even basic veterinary care and pet supplies.
Marie decided to foster Emi and her pups until they were old enough to have a forever home. She learned sooner that each of the pups got a unique personality.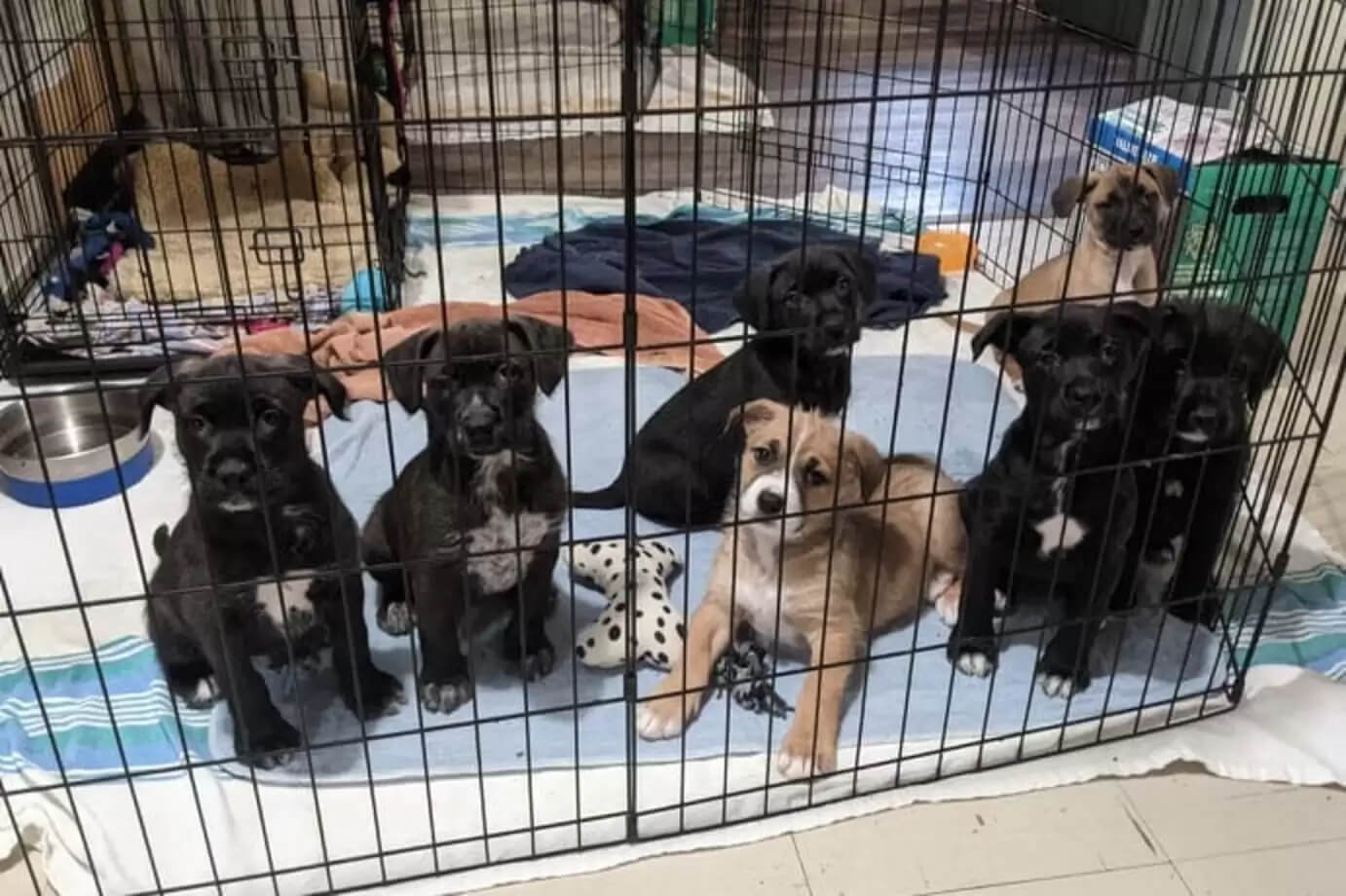 Aang has always led the puppy pack with his vocals and confidence. And all the others would sit behind him, waiting for his orders.
When the pup gang is not being bossed around by the big brother, they are busy sleeping together as a big pile. Marie thought that as the pups grow, they would need their own space, but things didn't change!
They kept sleeping as a pile. Once they began getting bigger, Marie added another crate to give them more space to spread out. But the puppies didn't care at all. They continued to squeeze their selves into the original one. No one can blame the pups, they still can fit together.
Even though they are triple in the size from then, they refuse to sleep apart.
Now they are nine weeks old and are slowly leaving Marie's home to go live with their forever families. Once all of them are adopted Mama Emi will be returned to her original family. But she won't be alone, as Aang will join his mom. So they will continue to be a cuddle puddle of two.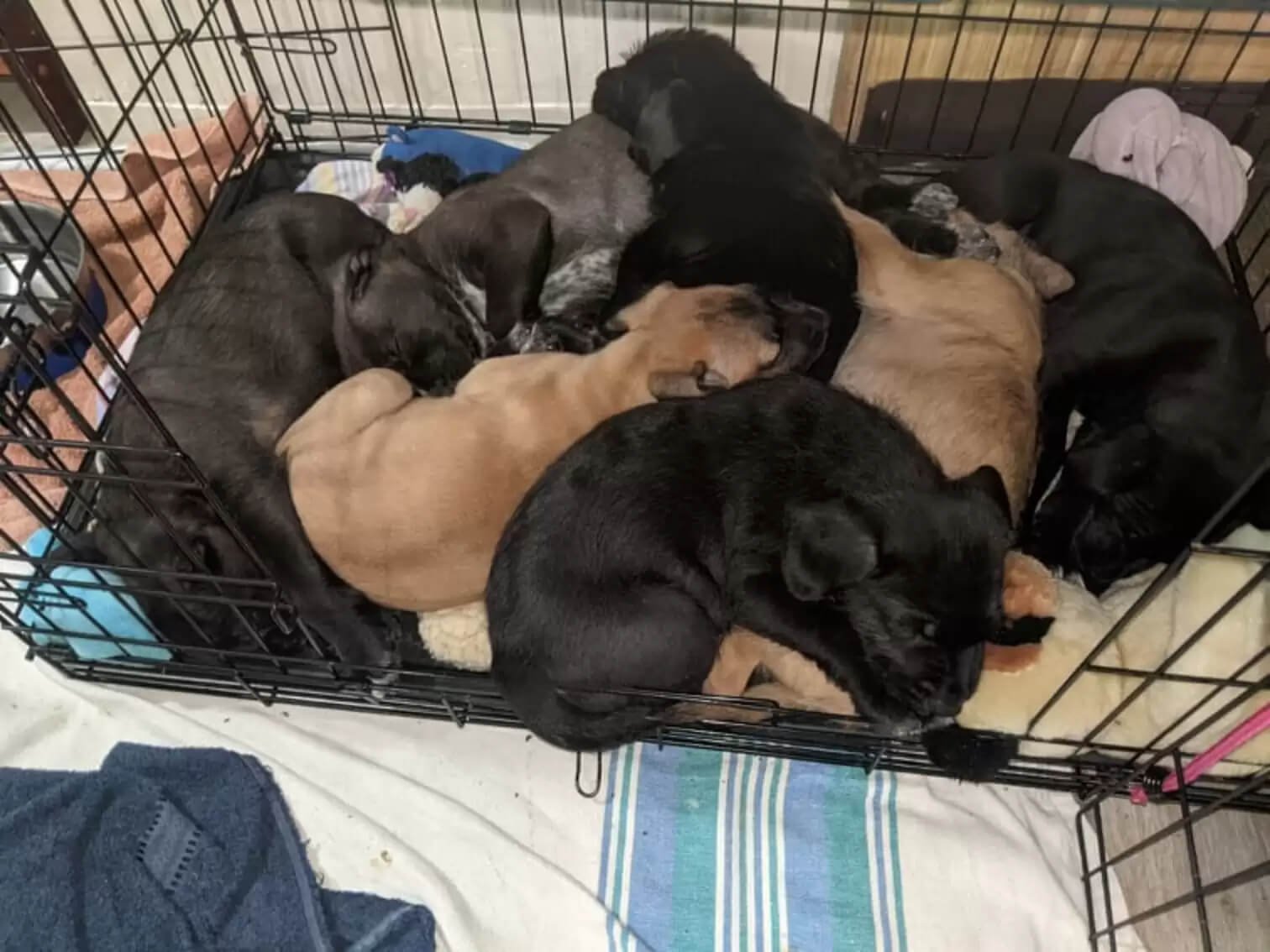 Marie is glad that Emi is not alone after all. Emi can live the rest of her life with her big boy!