On a sunny day a few months ago in Quebec, Canada, Lisianne was enjoying the day in her back yard when she spotted something in her garden, and upon closer inspection, she noticed a fluffy cat staring at her through the bushes. As she learned that the cat was hungry, she brought the creature something to eat and some water.
As the black cat was still wondering her garden the next day as well, Lisianne realized that the cat was a stray. Every day since, the kind hearted woman left food and water on her porch for the cat, even going to lengths to name her Usagi, and as time went on, the cat and woman became friends.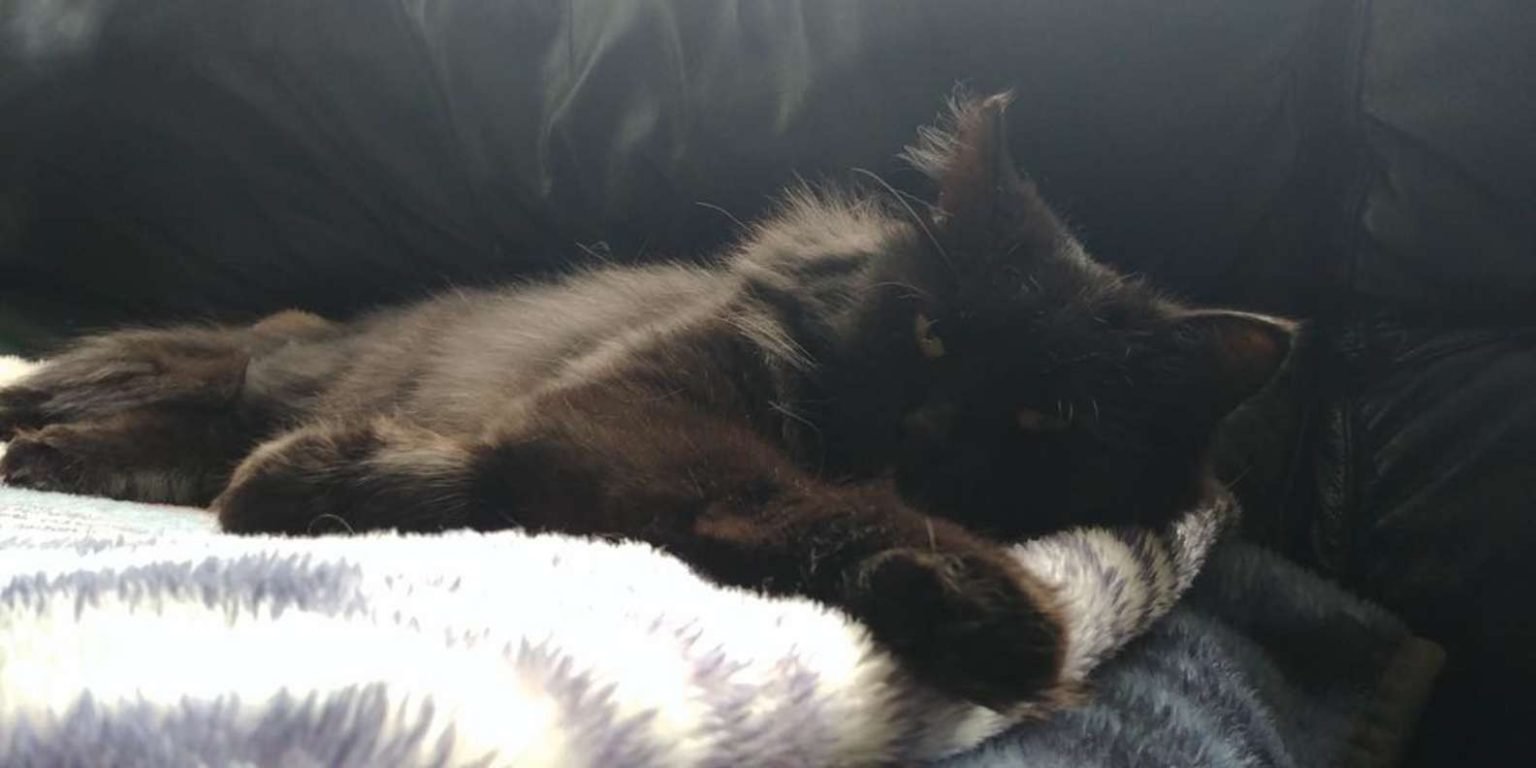 A local Canadian rescue group Chatons Orphelins Montréal, wrote on Facebook about the woman and her good deed, saying: "This lady with a big heart for this cause was watching her, she put food and water in order to help her. With this routine, the lady gained confidence and the kitty started getting close." As time went on, Risianne came to notice that Usagi's belly was getting bigger by the day, and it was most definitely not because of the food. From then on, the woman was ever more caring towards the cat.
The rescue group went on to write, saying: "The kitty gave birth outside, but she came back every day to eat."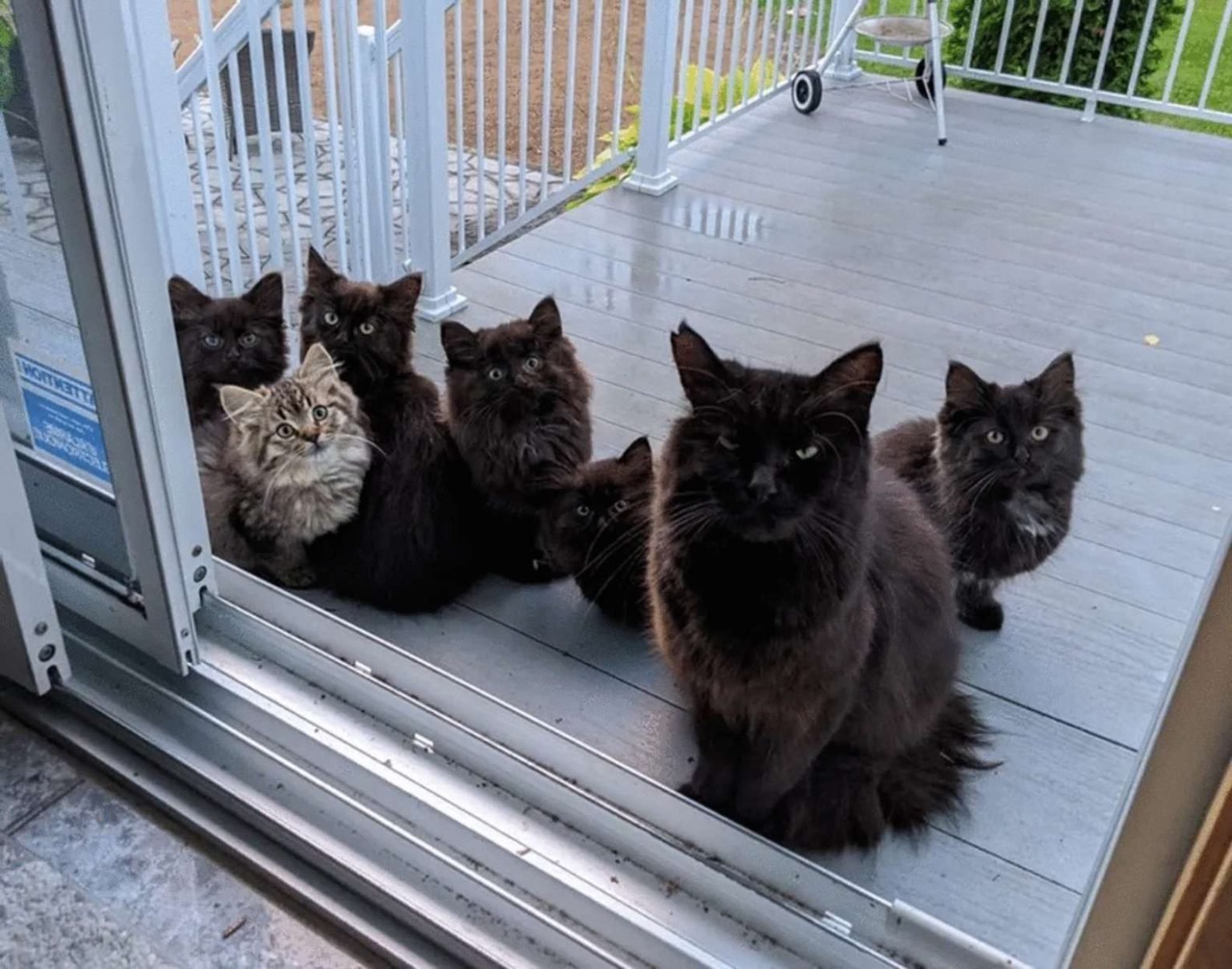 Some weeks later, to Lisianne's surprise, Usagi and 6 mini-Usagi's had invaded her porch. Usagi had finally decided that her babies should meet the woman who had been feeding her and being kind to her all these weeks. The kittens seemed to be at least 6-weeks-old, and though they looked as if they were in good shape, it was obvious to the woman that they needed help.
The Facebook post further read: "She brought her six babies back and she set up her nest at the lady's house. Their good fairy decided to help this little family and they secured them home in a room. The mom and her six babies were finally safe."
The kindhearted lady took the mother cat, and the 6 kittens inside, and called the rescue group for help. The volunteers at Chatons Orphelins Montréal were elated to take up these kittens and look after them. The rescue group went on to say: "The babies were reserved, they needed socialization. They started trusting and coming out of their shell. The little ones love having fun together." Lisianne gave Usagi a loving forever home, with all the love she could ask for, and one of the kittens was adopted by one of her friends.
The other kittens are waiting to be adopted by their forever families. In their post, Chatons Orphelins Montréal posts: "The five babies are the same, they were all tufts of black hair. There were three females, Taylor, Tynie and Tyana, along with two males, Tales and Tito."