The heartwarming tale we're about to unfold before you today, is about an injured dog who strolls into a vet clinic a few days ago, asking for help, in a small city in Brazil. This incredible scene was captured on a security camera at the clinic. Although the sick dog waited in front of the clinic, when the doors were open and a patient had just left, the pup plucked up his courage and stepped in. Vet Dayse Ferreira noticed something wrong with their stray visitor, as one of its front paws was up in the air when it walked, and the very approached him immediately.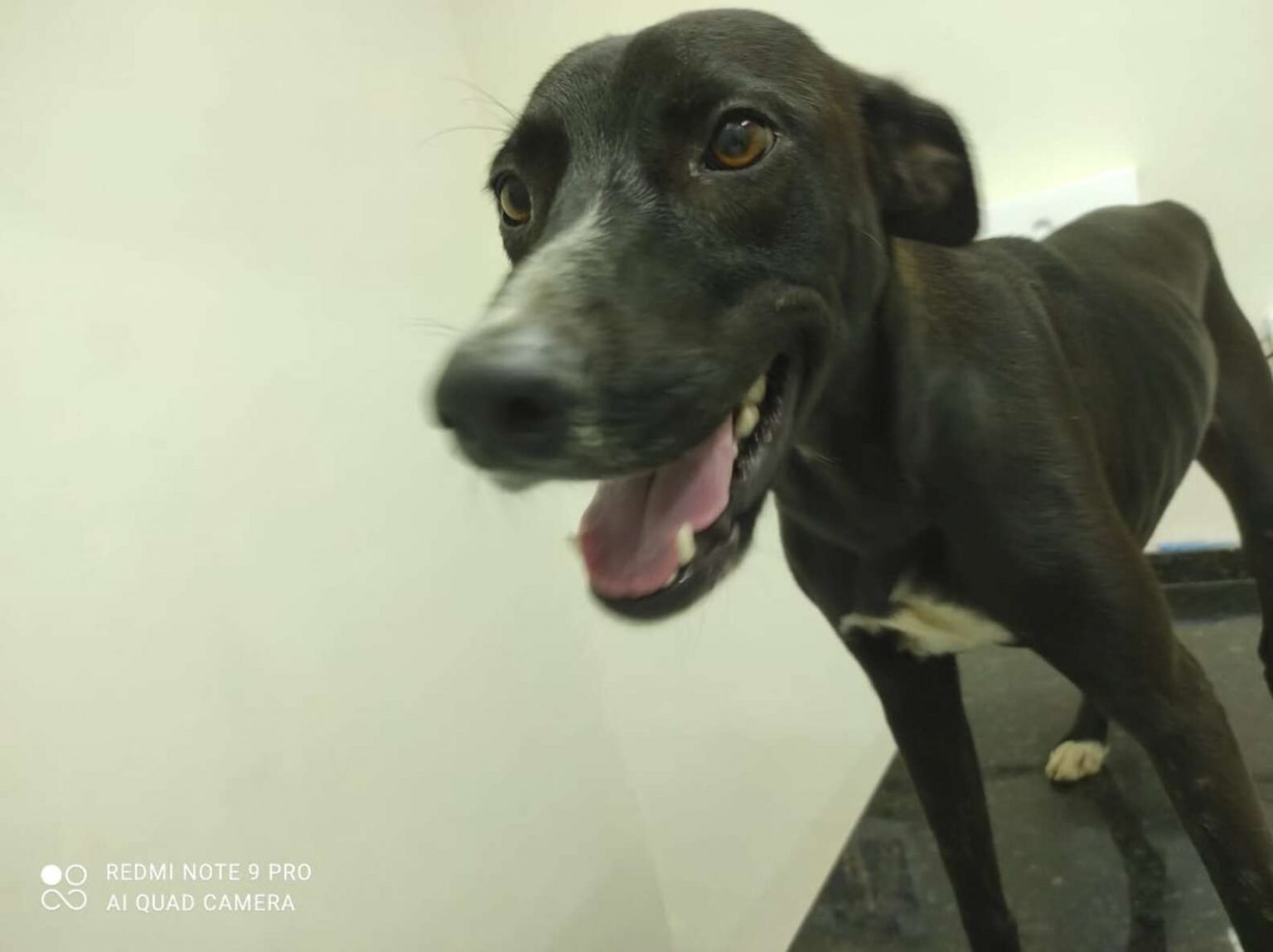 Everyone at the clinic was surprised to see the dog's ability to ask for help from where he would get it. All those at the clinic were strangers to him, but he put his trust in them, as he knew and felt that they were about to help him. In an interview, Dayse says that: "When he came in, he put the injured paw forward, as if to say hello and to show that he was hurting. We were surprised because he knew where to ask for help."
After her initial examination of the stray pup, the vet noticed a small injury on his paw, but one which was not serious. As the puppy also had some fleas on him, the staff at the clinic gave him a well-deserved bath before treating him. This courageous and adorable pup found healing for his injury as well as his soul.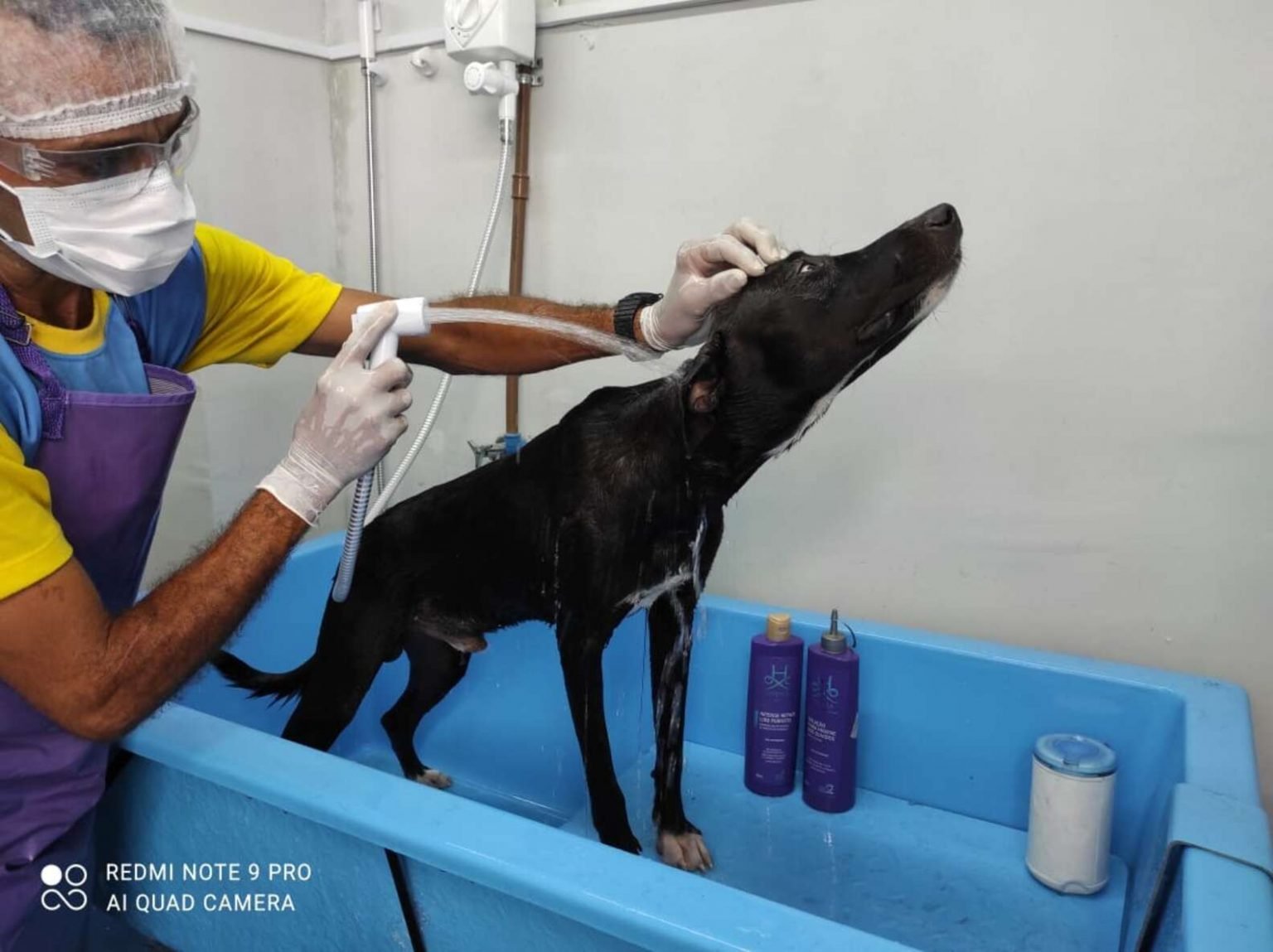 As the vet knew her visitor was homeless, and being moved by his courage to walk into her clinic, she took it on herself to find her s forever home. In her interview, she went on to say: "The most admirable thing is that he came on his own. His intelligence is beautiful. "I'm sure he will find a home that will welcome him and receive him with all the love he deserves." However, this pup with no name will be remaining at the clinic for the next few weeks to recover.