None of us like to be left alone at home. It's the same with this fluffy, spoiled kitten. During the Lunar New Year in China, Fu Fu's human mom left her home, and the kitten knew just how to break her owner's heart.
The kitten just stared into the surveillance camera and started to cry, so that next time, her owner will not leave her behind. This story unfolded when Ms. Meng left her home to visit her parents during the Chinese Lunar New Year. She didn't take her pet as the fussy kitten may not be as comfortable inside her parents' house, and therefore, left the 2 year old British Shorthair alone for a few days.
Whatever her decision was, she regretted it instantly as she checked up on the cat on the surveillance camera. This footage went viral as the cat mom says "Do you miss me?…I will come back in a few days," the cat started to cry instantly hearing his mom's voice. The poor cat goes on to try an paw through the security camera to reach his mom. This moment was too much for Ms Meng to handle who was feeling heartbroken and utterly guilty.
Seeing this heartwarming sight, the woman came back home earlier than she had planned. This scene was initially shared on the Chinese version of TikTok, Douyin, which soon went viral, melting millions of hearts with the crying kitten. In an Interview, Ms Meng goes on to say: "I felt so heartbroken when I saw this. I had planned to stay at my parents' home for a week, but we all returned to Xuzhou early."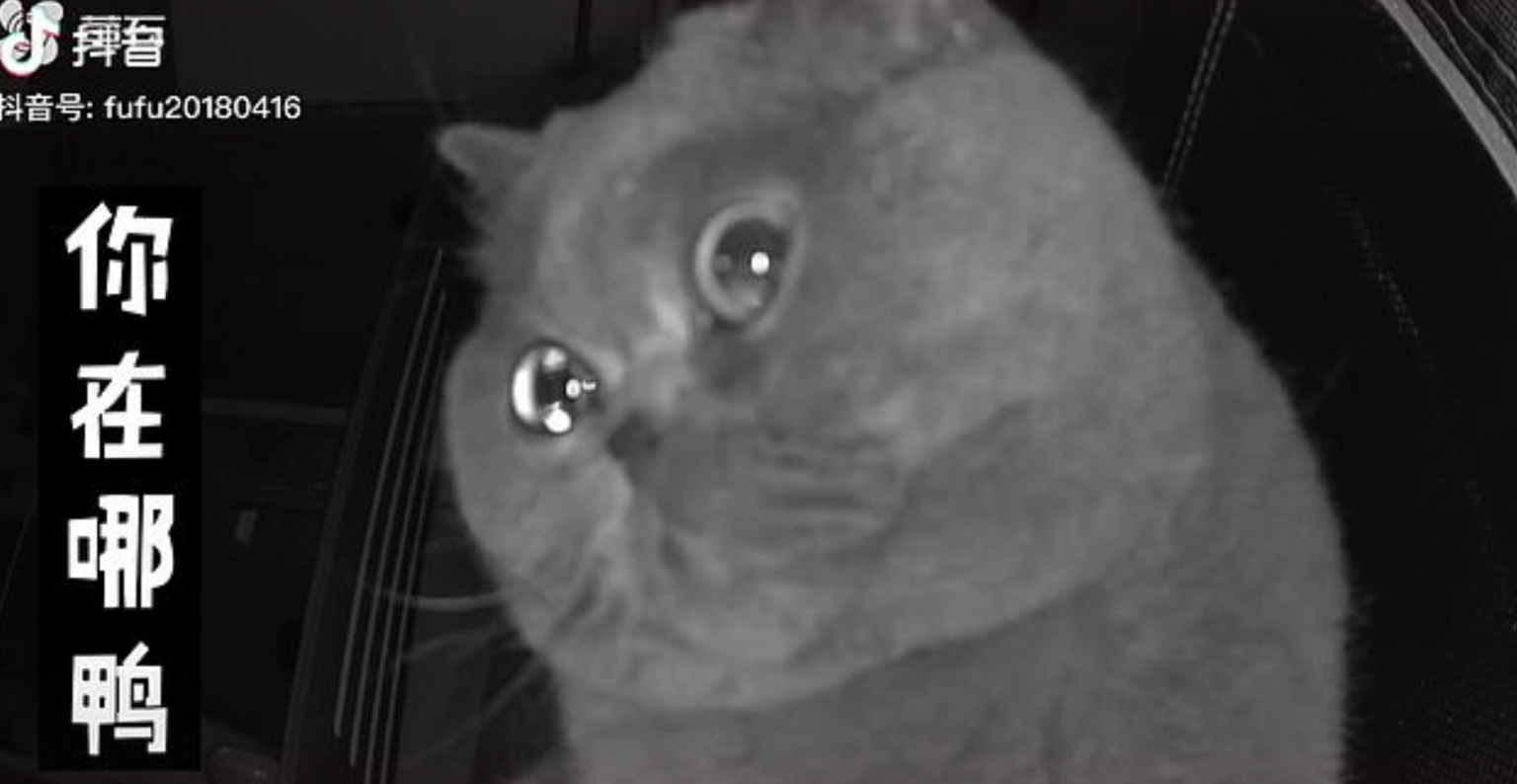 When the woman returns home, she recorded the moment the cat sees her walking into the house. The reaction of the cat was simply incredible. He's unable to fathom that his mom is back. Getting worried about the cat, Ms Meng takes Fu Fu to the vet for a checkup, and everything was simply great. Watch below the moment it dawns on Fu Fu that his owner is back home!