It was another day for Jami Lassell. She got a call from her sister-in-law with heartbreaking news.
She has found a dog that was locked in the attic while cleaning out a house in Carbon County, Pennsylvania. She didn't have any idea about what to do.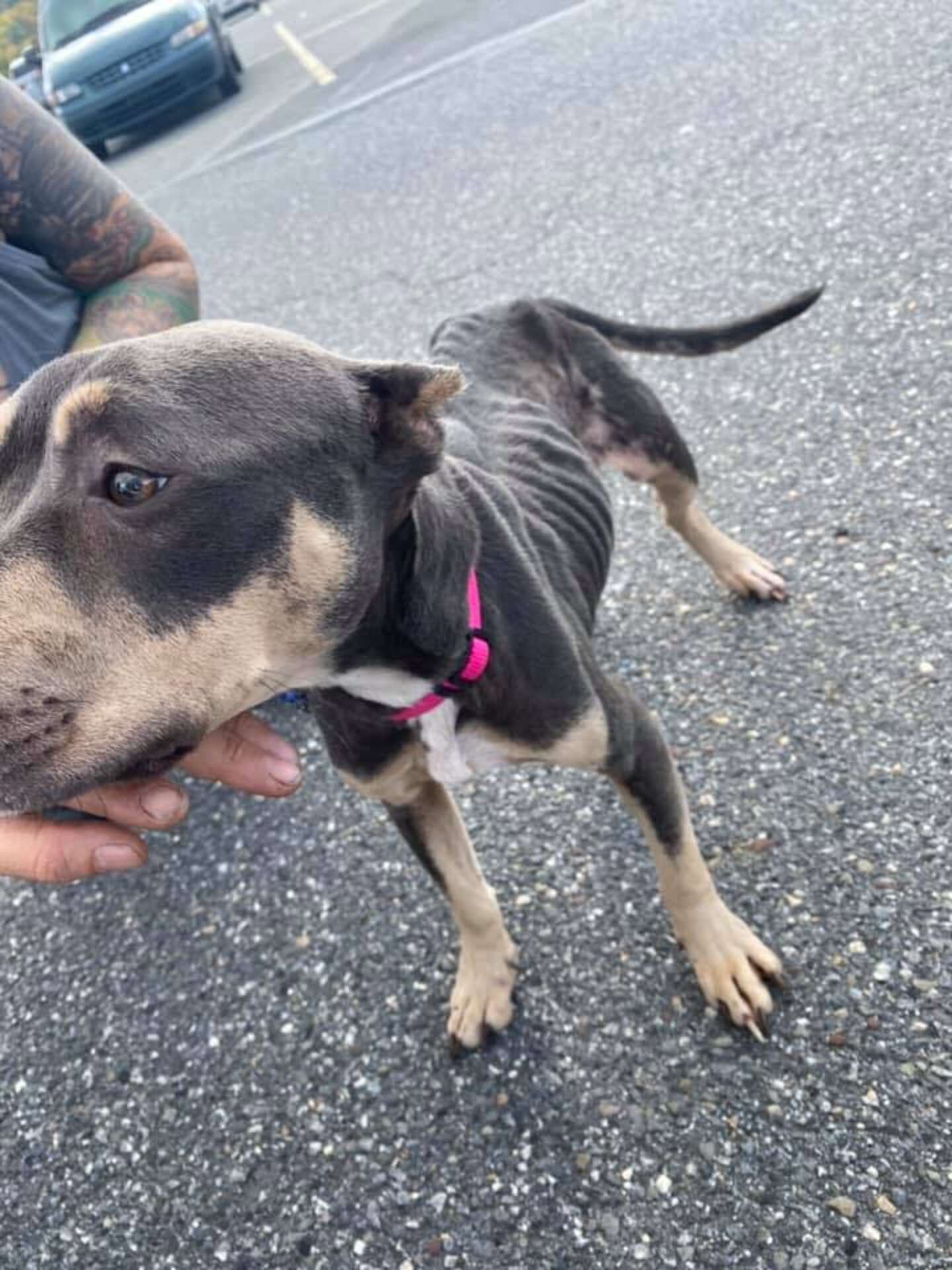 At that time the poor pitbull was completely skin and bones. They didn't know when was the last time she had something to eat. Jami said that she will be there within 10 minutes, and she was going to pick them up.
They didn't even know how long Remi, the pit bull had been trapped in there. It seemed that she had chewed through the walls and door in an attempt to free herself. Even the room was littered with feces and fleas.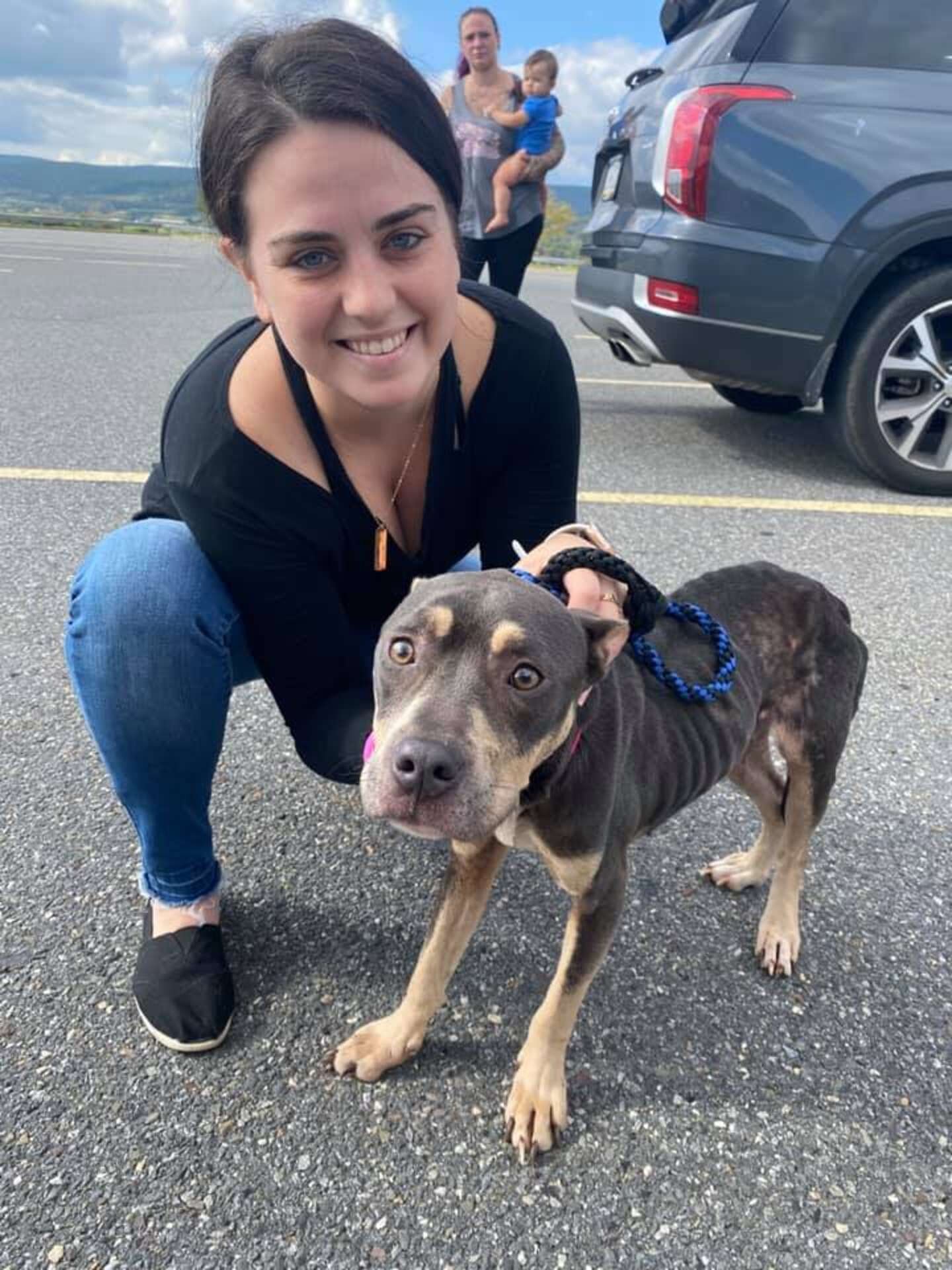 Finally, Lassell met the abandoned dog. She was shocked by Rami's warm greetings. As soon as she saw her, she started to wag her tail. It showed that she needed some love.
Lassell planned to foster her until she was ready to adopt. But from the moment, Rami set foot in Lassell's house the plan changed, and she was not ready to give up on her.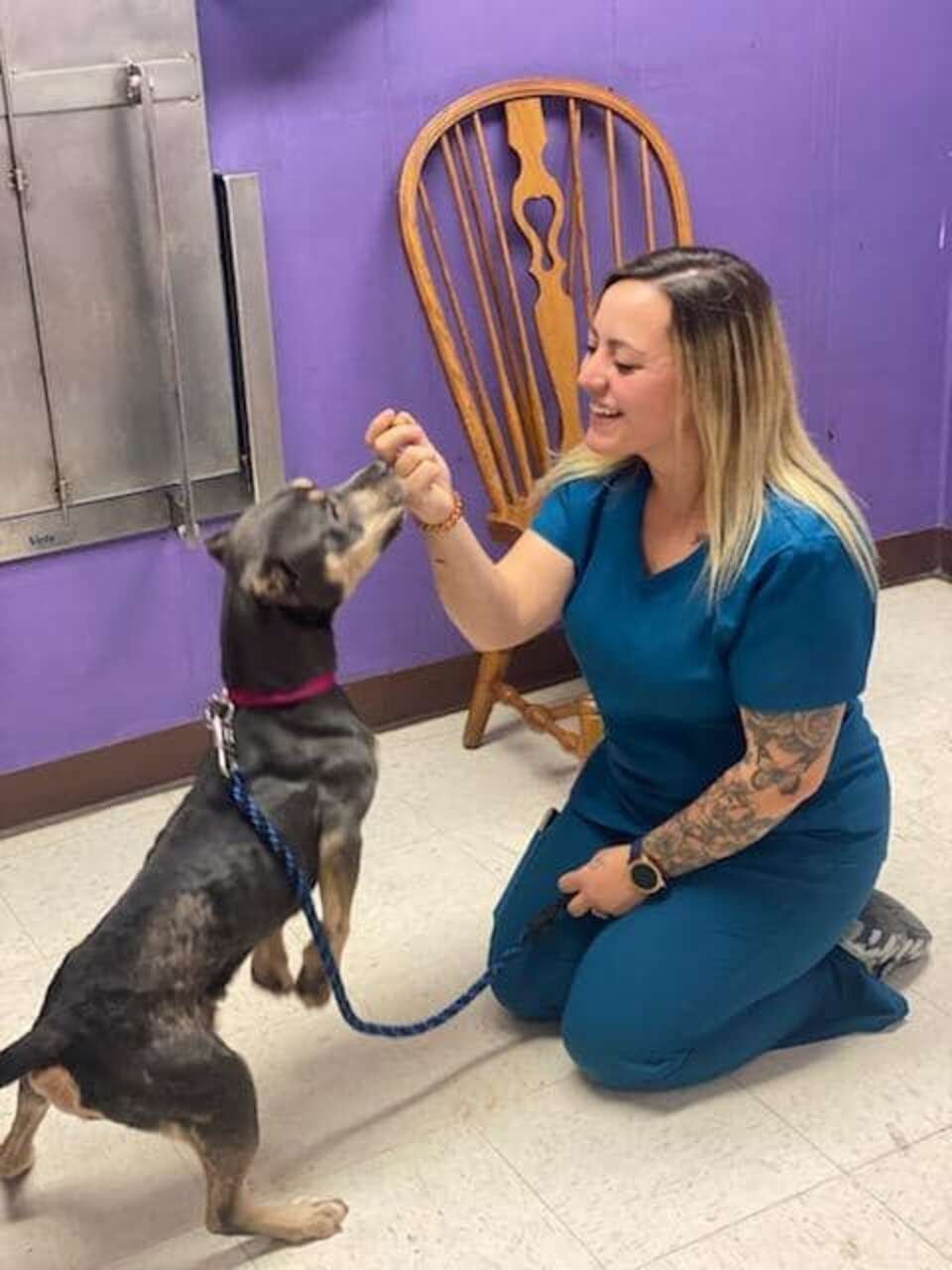 Remi had several flea baths and a few good meals and then Lassell took her to the vet. She get to know that one of the dog's legs was broken and may need surgery.
Lassell introduces her as a Lovebug. Whenever she sees someone her tail starts to wag and her ears perk up.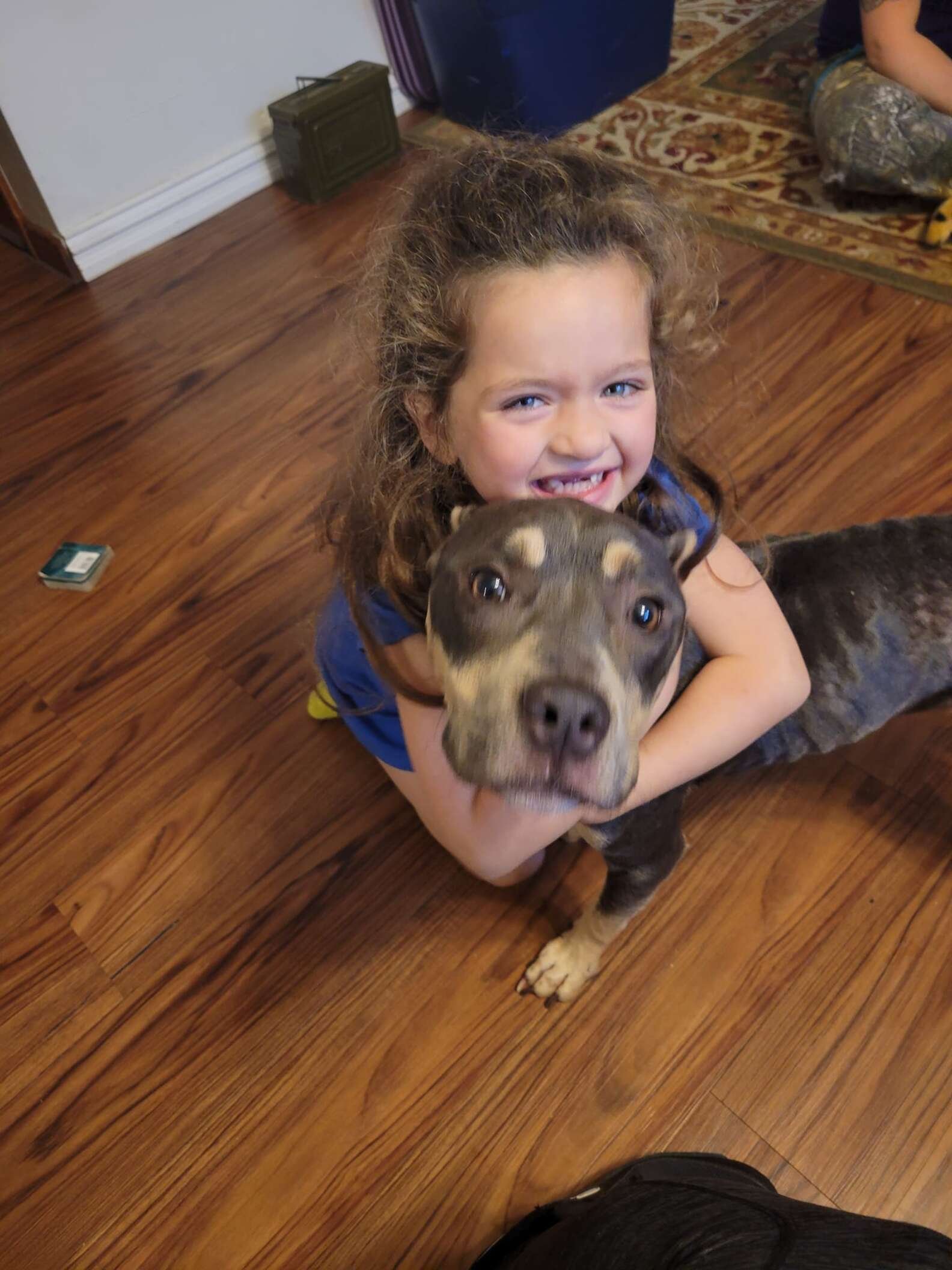 She has endless patience when dealing with Lassell's four kids. It seems she is better with kids than with other animals. Whatever a kid does, she will just let them do it.
Remi even formed an unbreakable bond with her 9 months old Pittie brother. They are best friends and they do everything together. They go for walks and even sleep on Lassell's bed with her.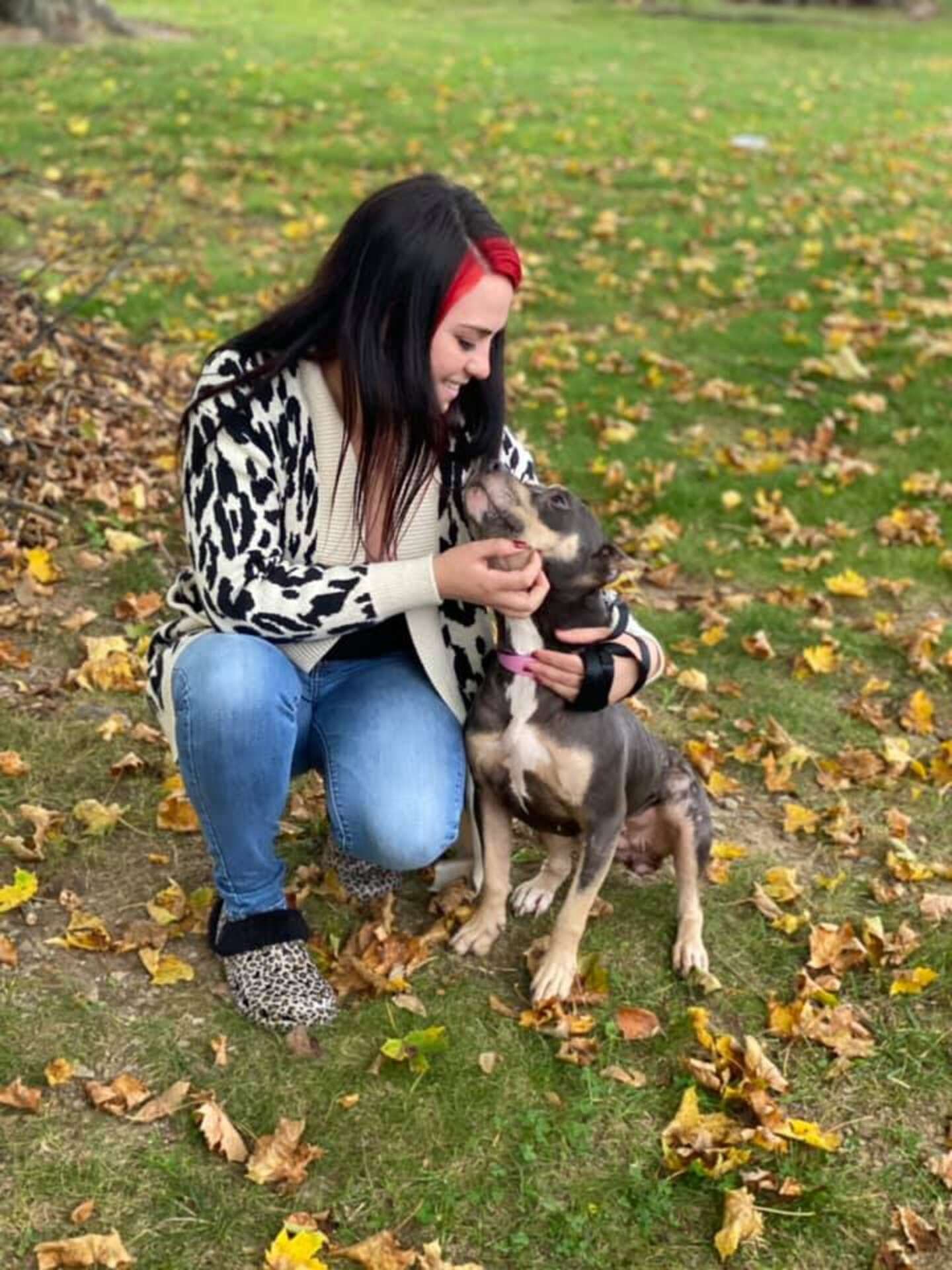 Thanks to Lassell, Remi has completely changed into a happy and healthy dog. And Lassell is grateful to have her too. She says that with her two cats and two dogs her family is completed.