Dogs are the most loyal creatures among domestic animals. You will feel it at the end.
One day a man named Robert McGown visited a shelter and he met two lovely pit bulls in there. He was looking for a friend but he found two.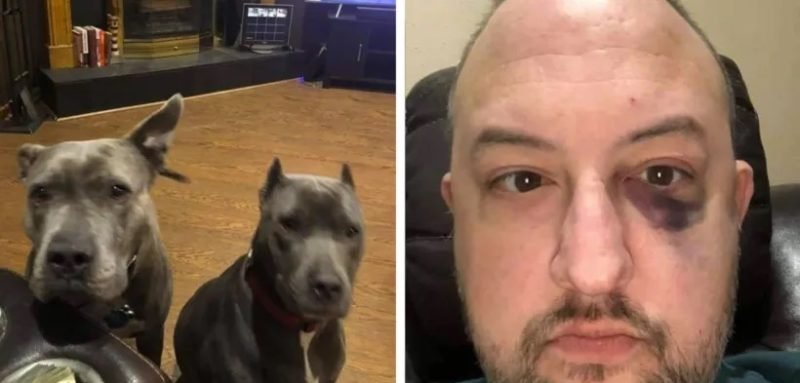 The pit bull couple was abandoned by their owners. He was so sad about them and he was not ready to leave the duo there. so he took them home. That is one of the best decisions he made in his life but he didn't know it. The duo is named Ellabelle and Ladybug.
The dogs were very scared and did not want to make any contact with the volunteers when they were at the orphanage. They were so happy to be with a new family.
One day Robert was repairing a car in the garage and suddenly four people rushed inside. One of them hit the man in the face and demanded the car keys. Robert has told to him that they are in the house. Three intruders have stayed with him and one has gone to the house for the keys.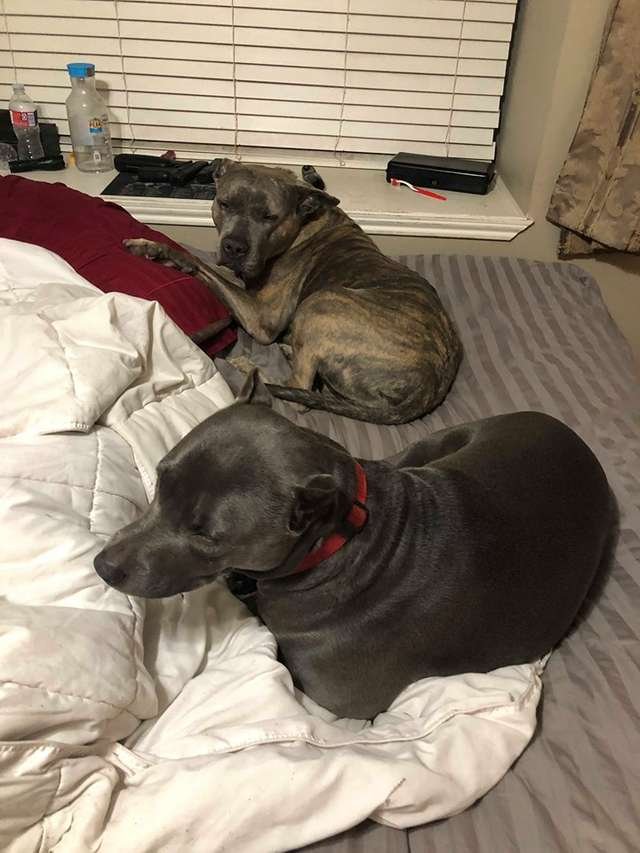 Inside the home, the loyal pets were already waiting for him. They chased away the intruder. Then ran out to the door and pounced on the others. The assailants were not hurt, but they realized that they could not withstand two angry dogs. So they fled the scene of the crime.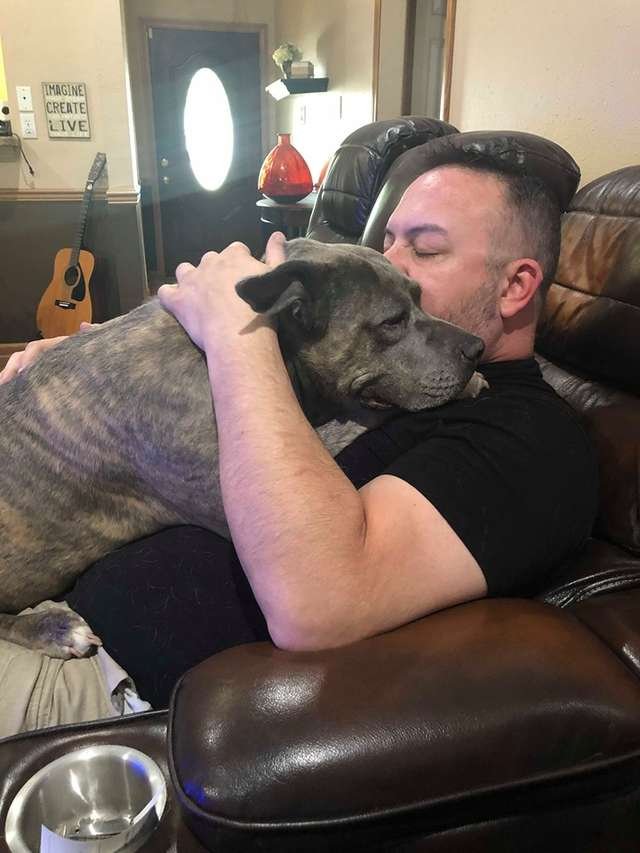 Robert ended up with just a black eye, but it could have even ended tragically.
The man who gave the orphan dogs got the real return from the loyal dogs. They risk their lives to save their owners. That is the dog's nature! So proud of them!