If your job is boring, what would you do to make it less boring?
Jason Hardesty is a UPS parcel delivery driver. Though it sounds like a simple job, Jason has to drive all the day in fast-paced routines.
So, how does he make his job interesting?
He has found the best coping mechanism to handle his stress.
What he does is he pets the dogs of the owners who he delivers UPS parcels to. So, he takes pretty adorable photos with these pups and posts them on social media.
"It actually happened accidentally. You could say I came up with the idea when I randomly decided to pick up a dog to take a photo for fun, and then I just posted it on my Instagram. I didn't expect to gain any attention from it, but I believe the picture got something like 100 likes, and back then, I thought that was a lot! Also, surprisingly I received a lot of positive comments! Of course, compared to the likes and comments on some of my pictures I get now, it seems like barely anything, but back then, it seemed like a lot and it motivated me to keep going! My motive to keep going became even stronger recently, given the days we are living in right now. I feel like what I'm doing means a lot to me because these photos bring a lot of joy to many people in these dark times. Now that I think about it, I think I've been posting all of those pup pictures on my Instagram for over 3 years. Fun fact! I post a new picture with a new dog every Friday!"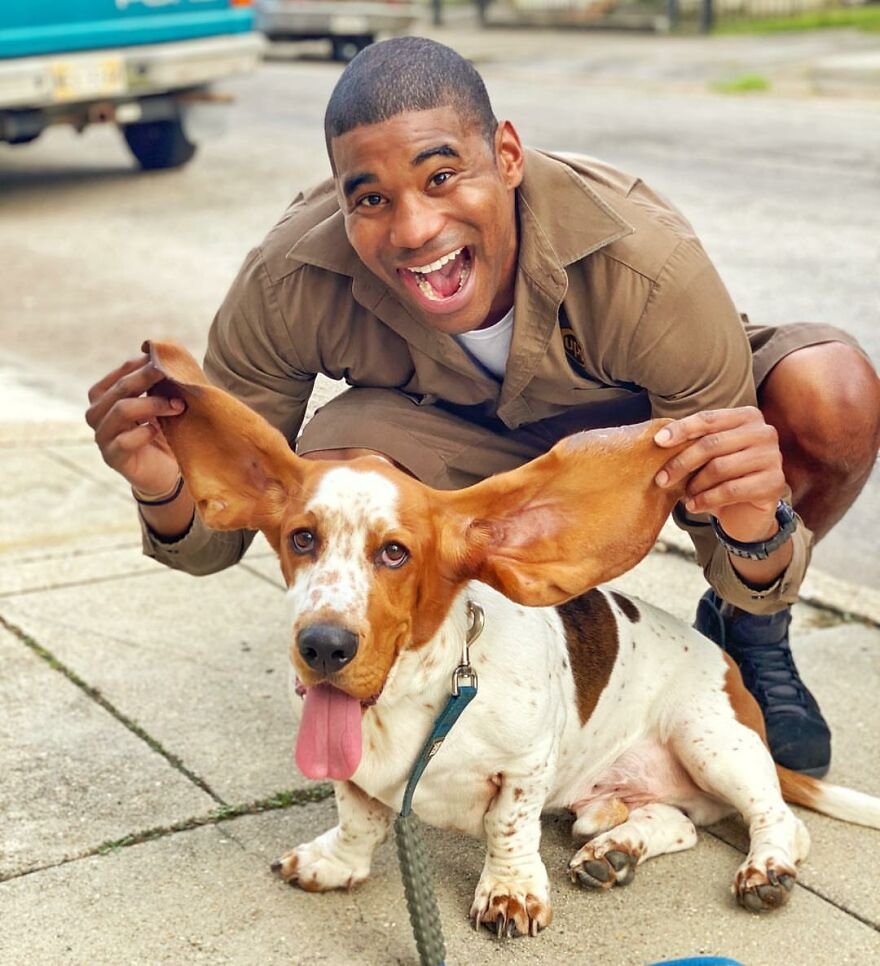 # jhardesty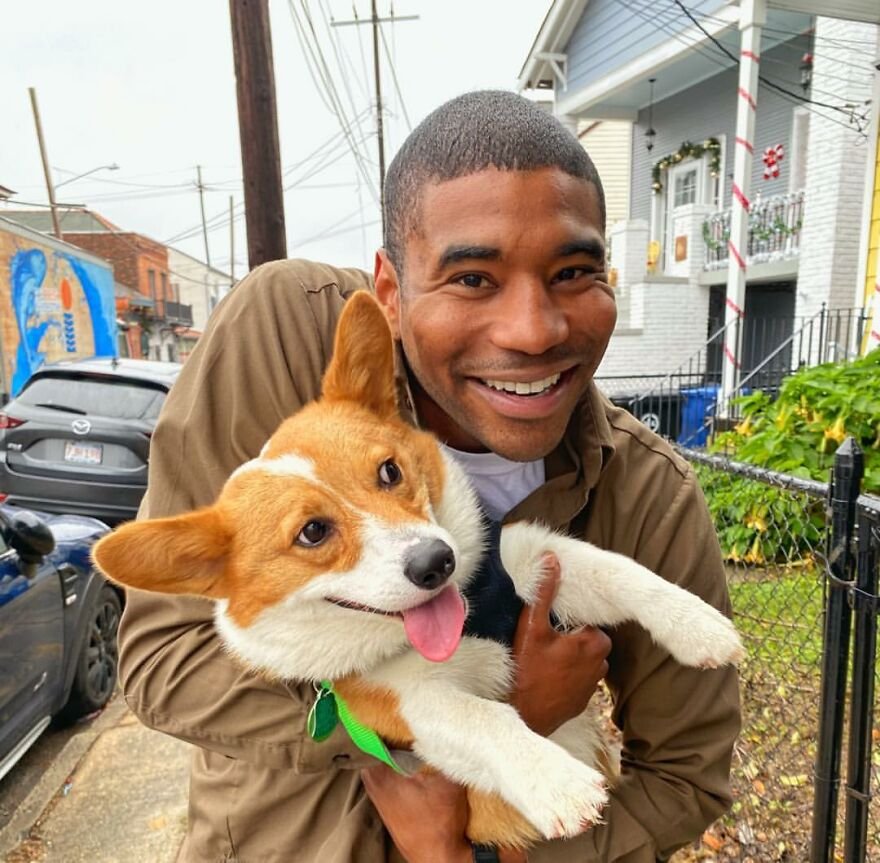 Jason was asked whether he has any favourite photo which he has posted on his Instagram account.
"I don't think I have a single favorite photo. There are a lot of pictures that I like, but my favorites are definitely the ones where I'm not the only one smiling. In other words, my favorite pictures are the ones where the dog is smiling too. Those, in particular, bring me a lot of joy and remind me why I like doing this job!"
"Besides the dogs, which now turned out to be a big part of my job too, my favorite part of the job is interacting with customers. At this point, I know most of the customers that I deliver the parcels to and they know me as well, so it's just really fun being out there with them nearly every day!"
# jhardesty
If you own a dog, you know how tiring it is to take one good single photo with your dog.
"I don't think there are any challenges when it comes to taking pictures with dogs, but that's just because most of my photos are taken with puppies, so it's really hard to get into any kind of trouble with them. It's actually rather easy to take photos with them!"
And being a pet lover, he sure must have zillion of funny stories to share with people.
"The one story that comes to mind is that one time where I was trying to hold a small puppy… and, well, one thing led to another, and the little fella got a little bit scared, and unfortunately for me, he peed on me.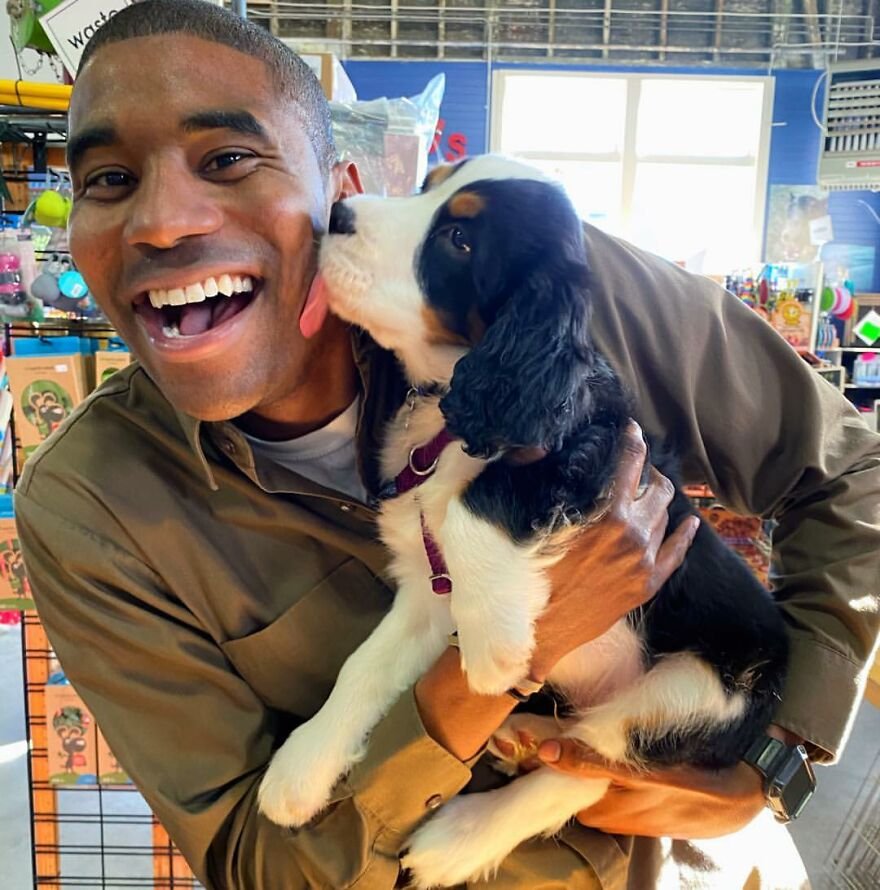 #
#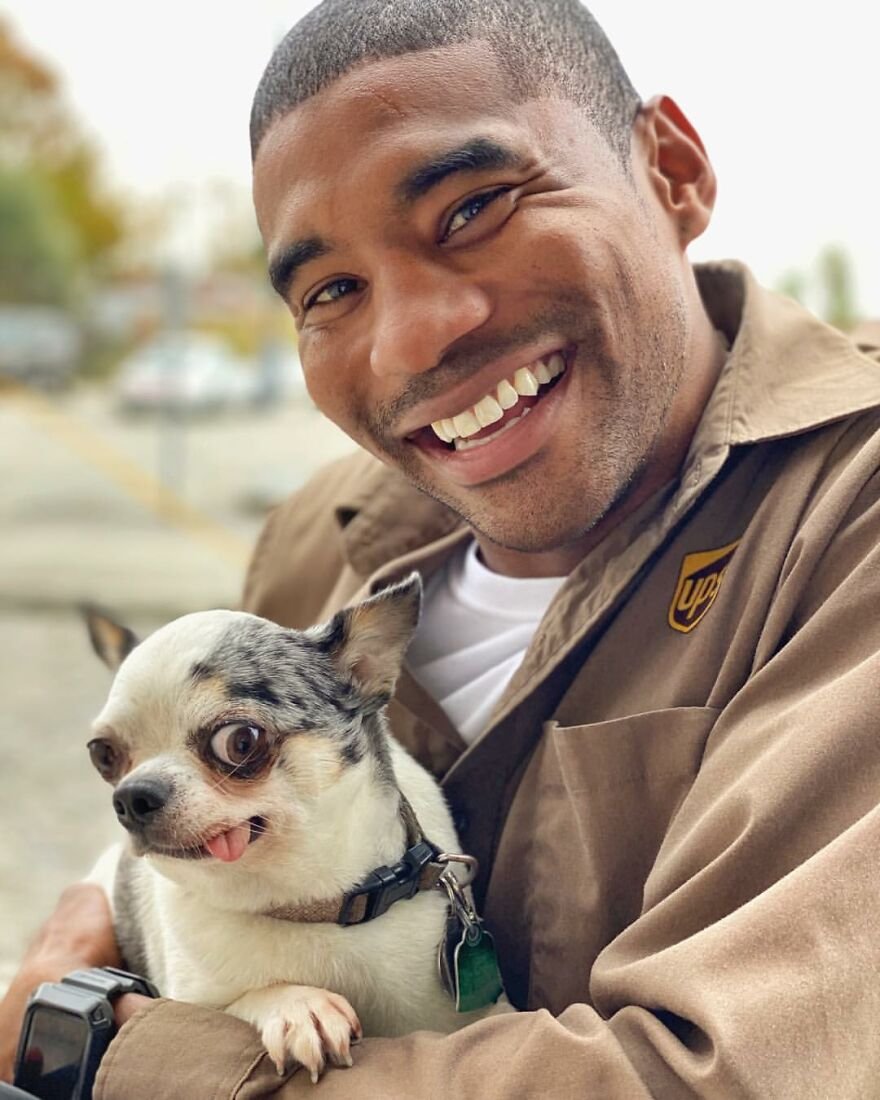 #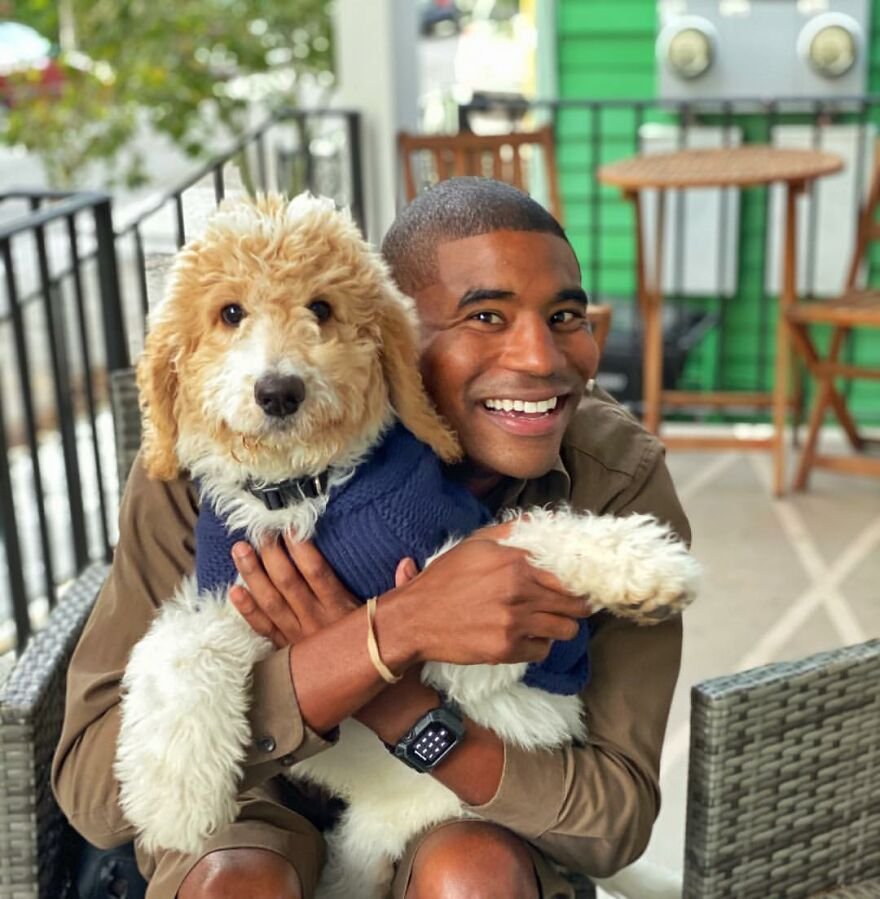 #
#
#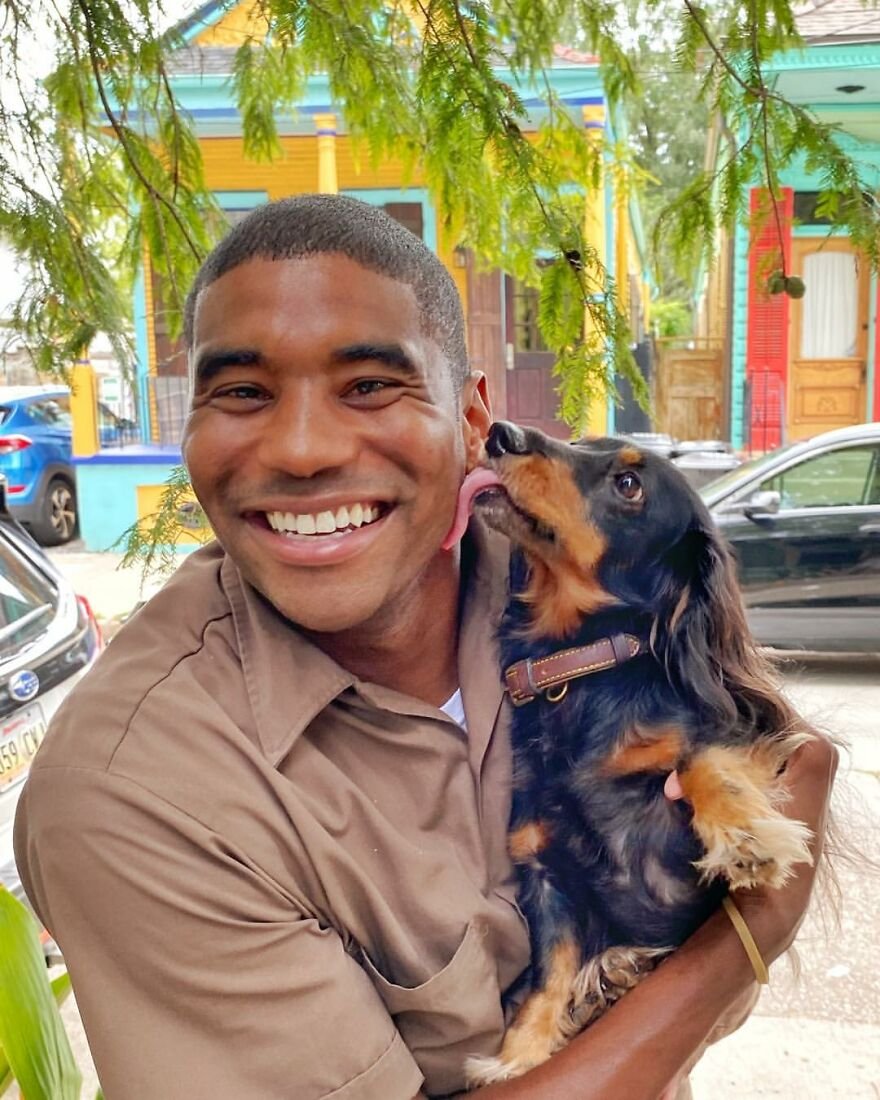 #
#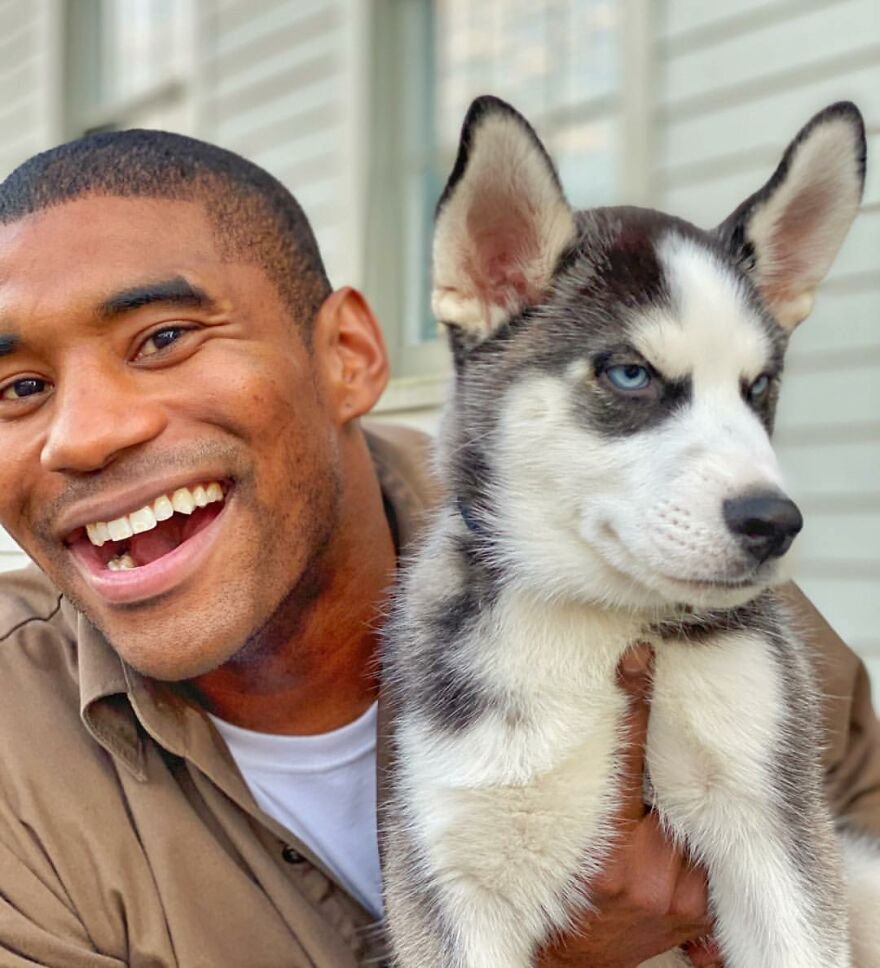 #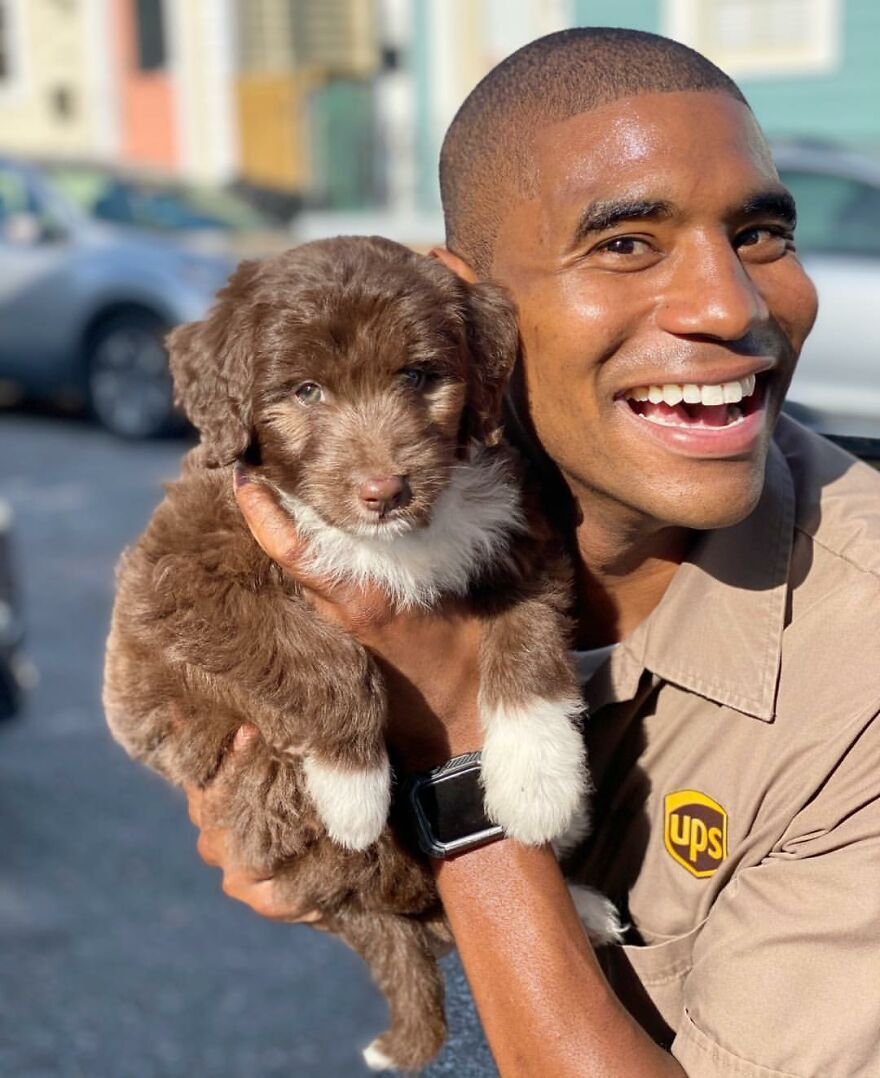 #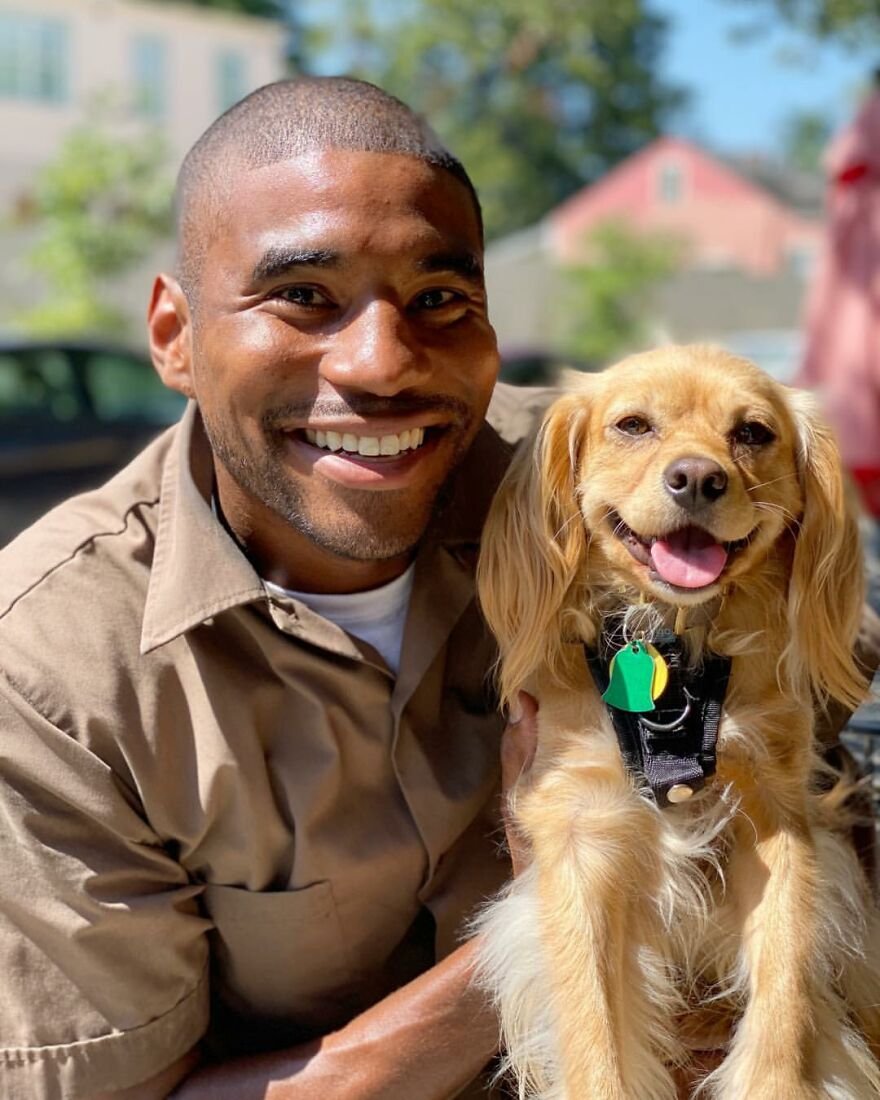 #
#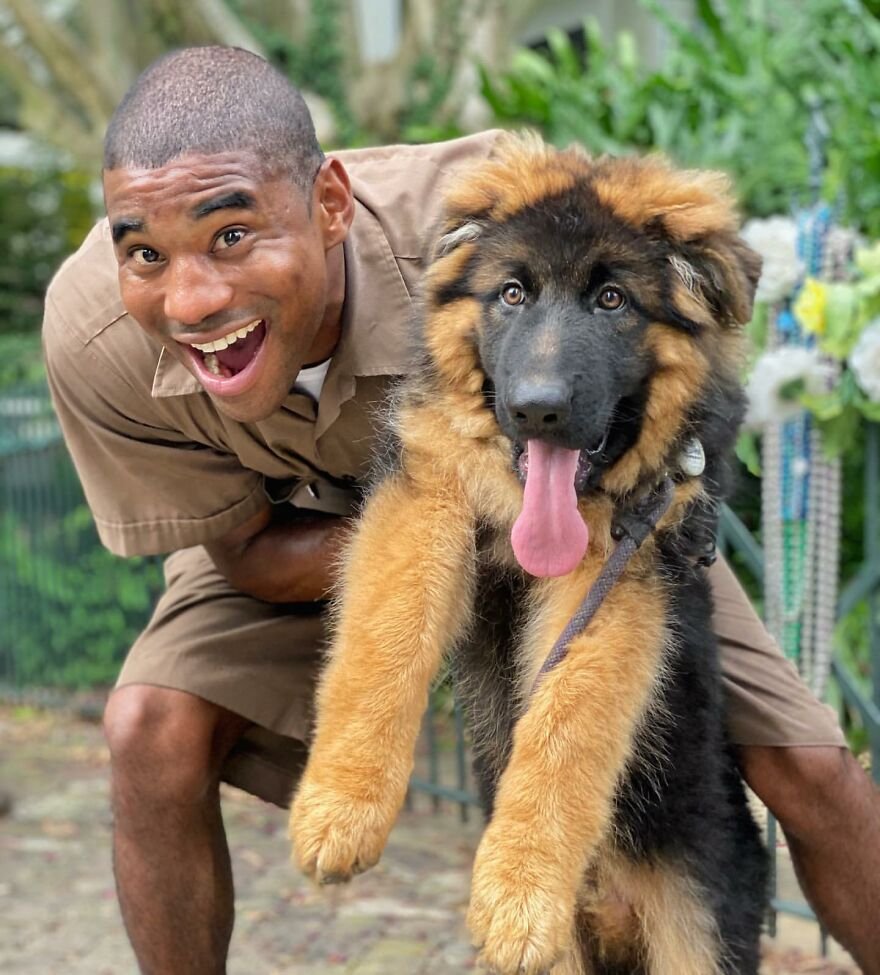 #
#
#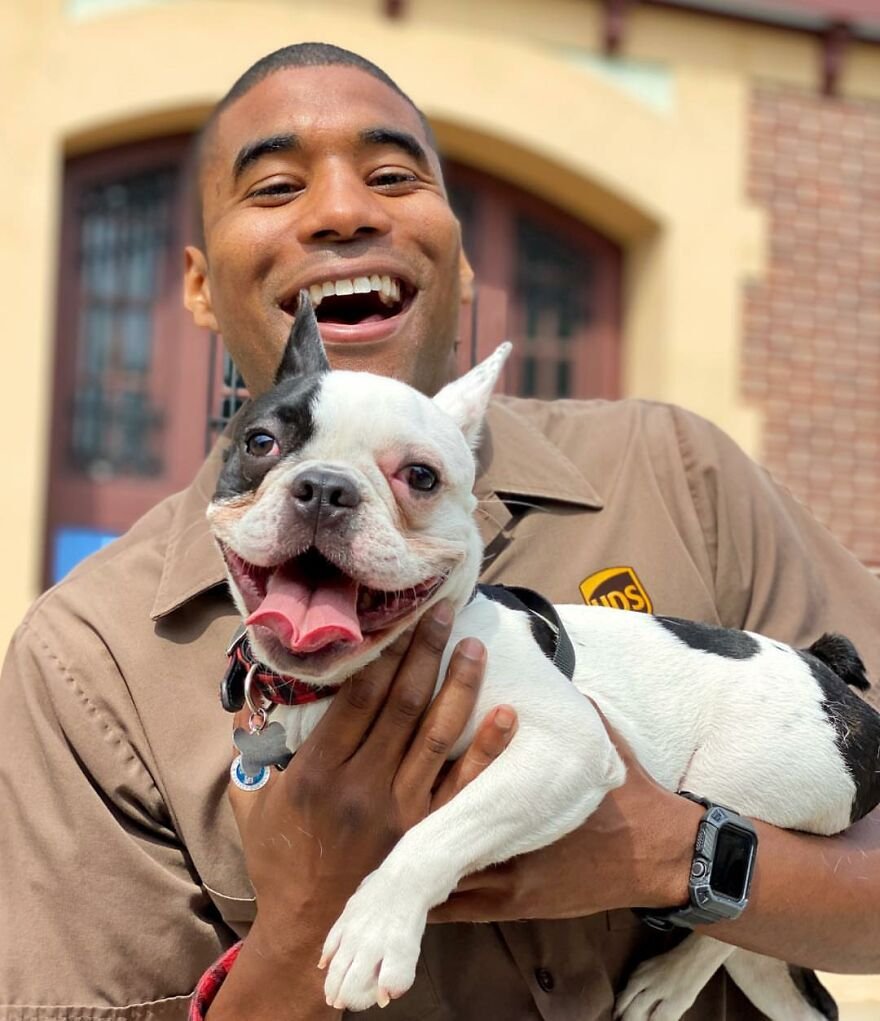 #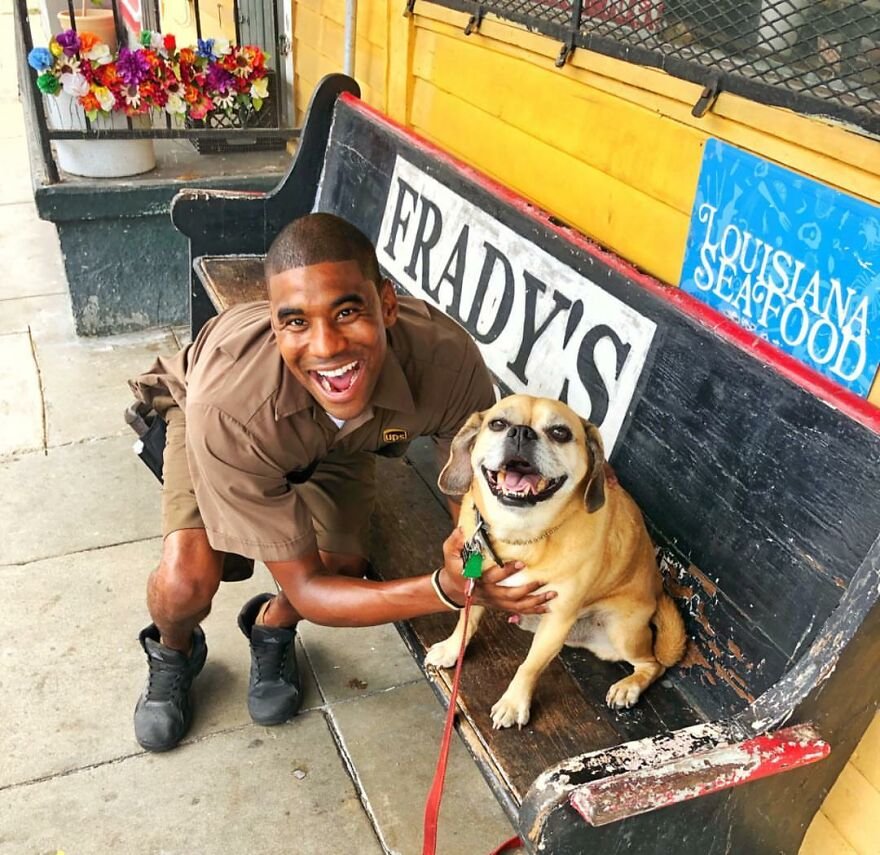 #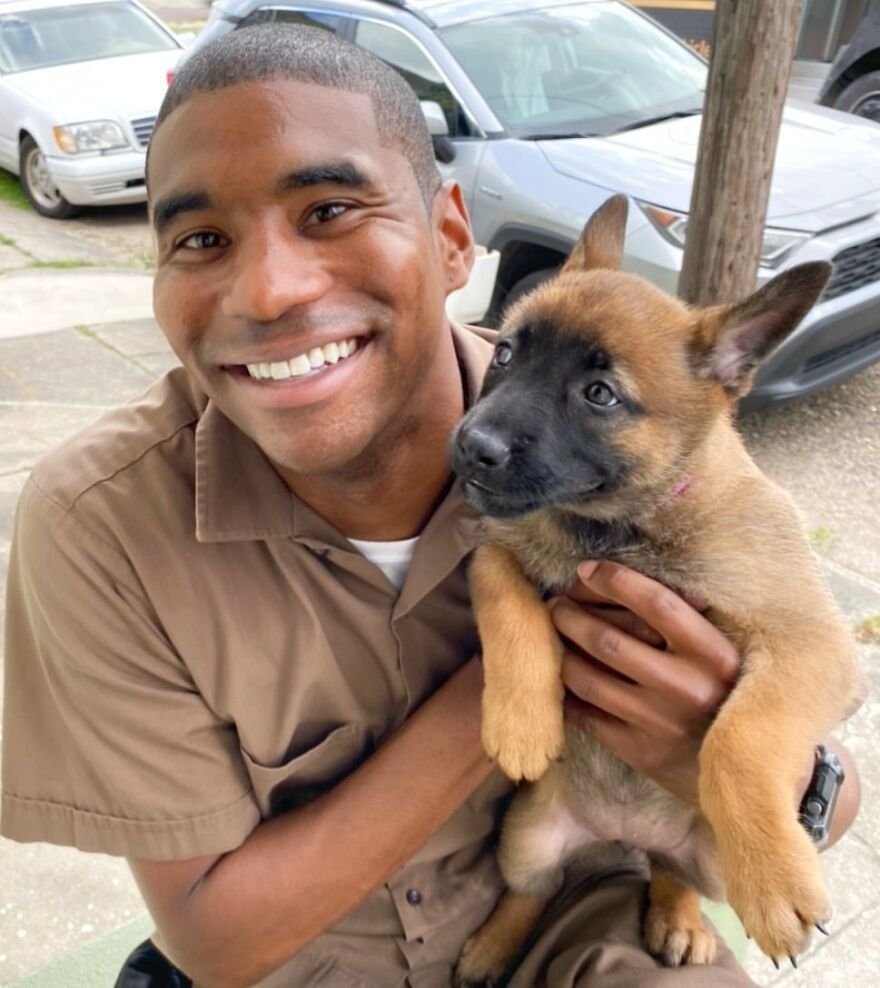 #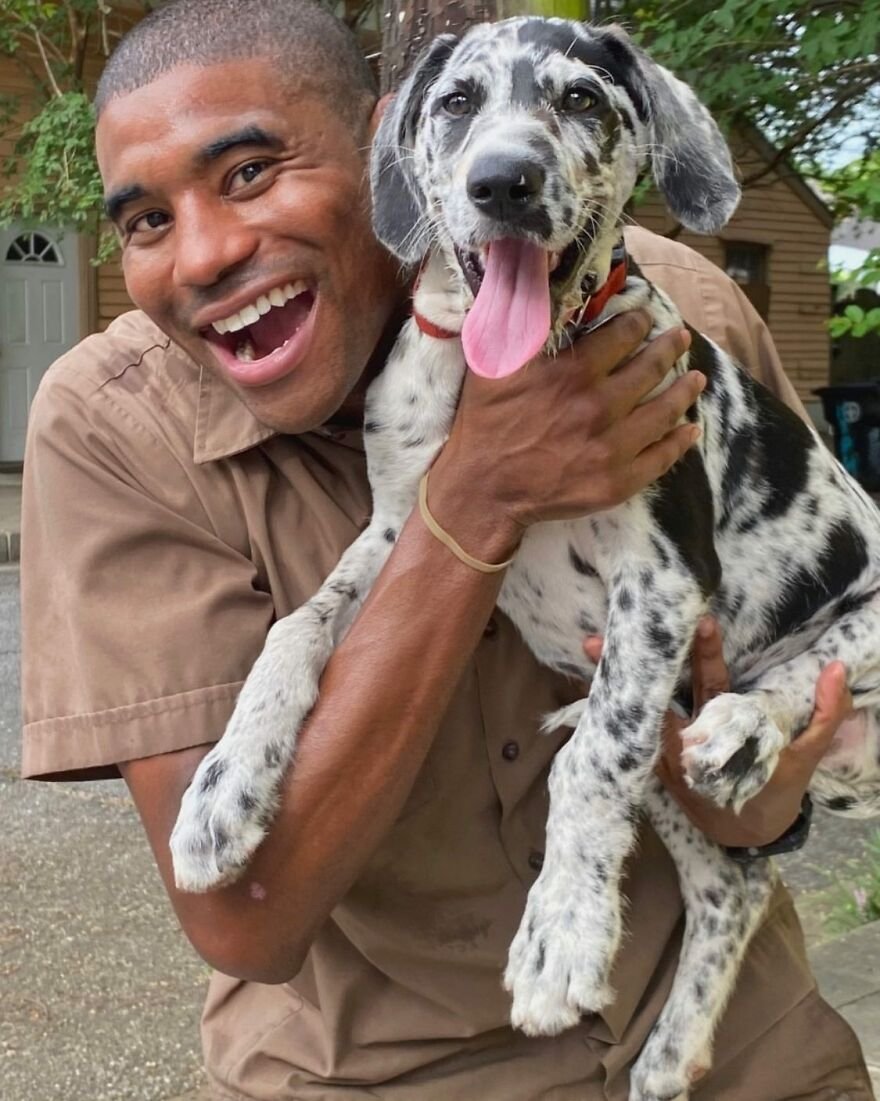 #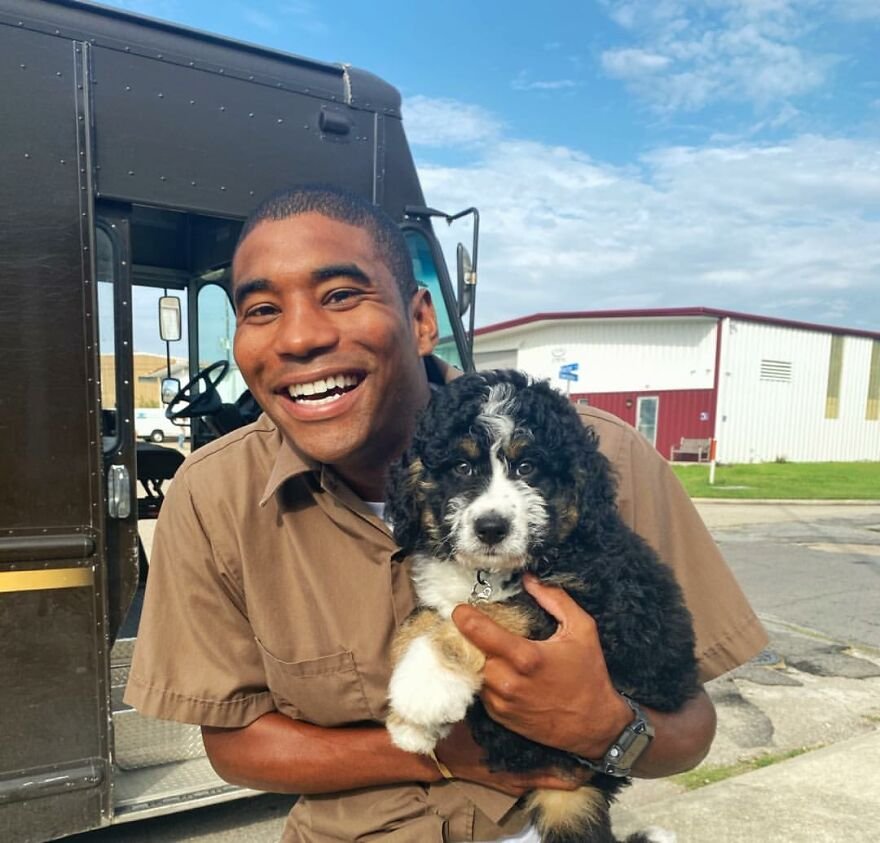 #
#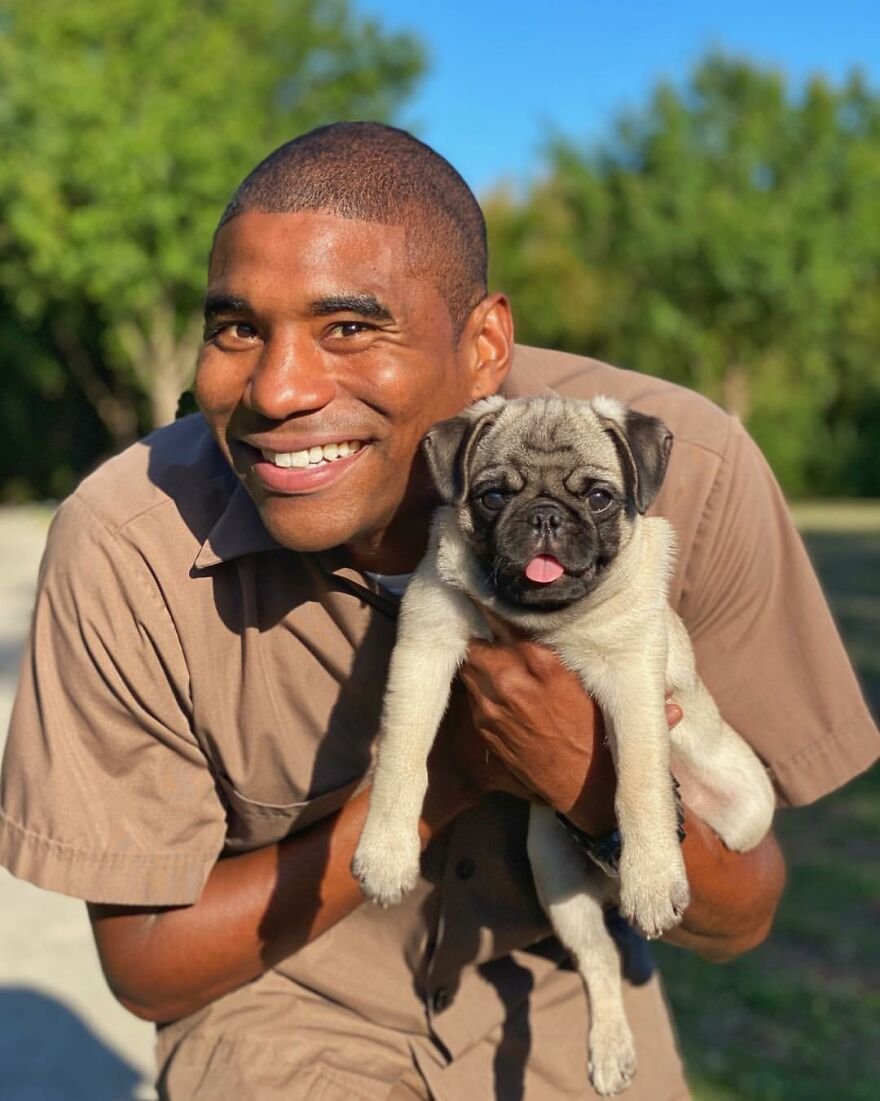 #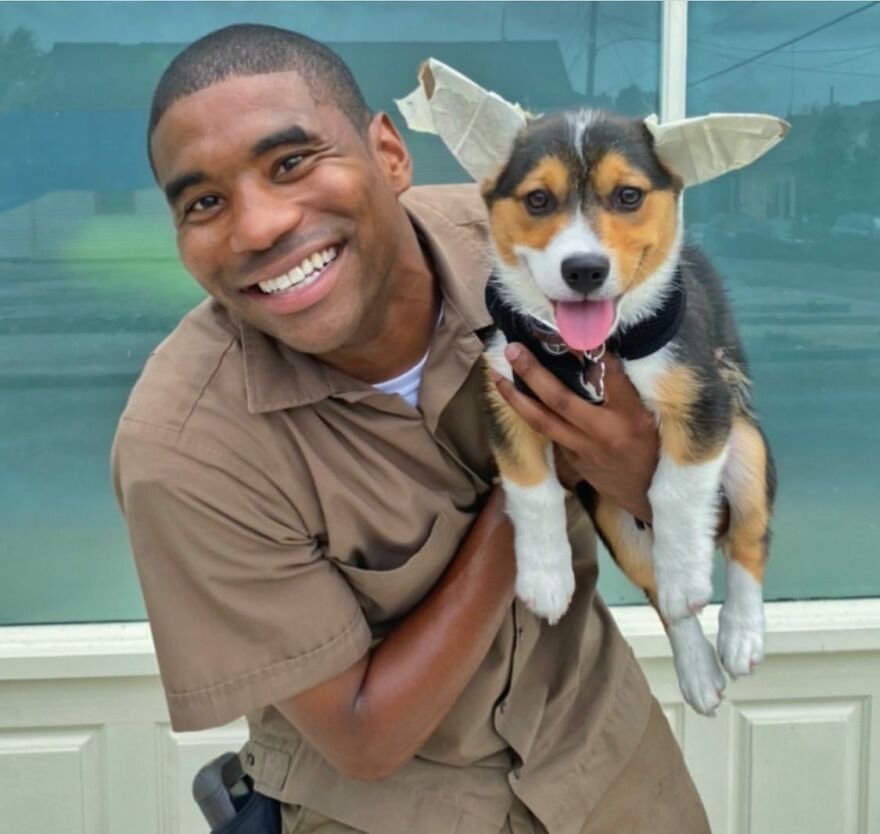 #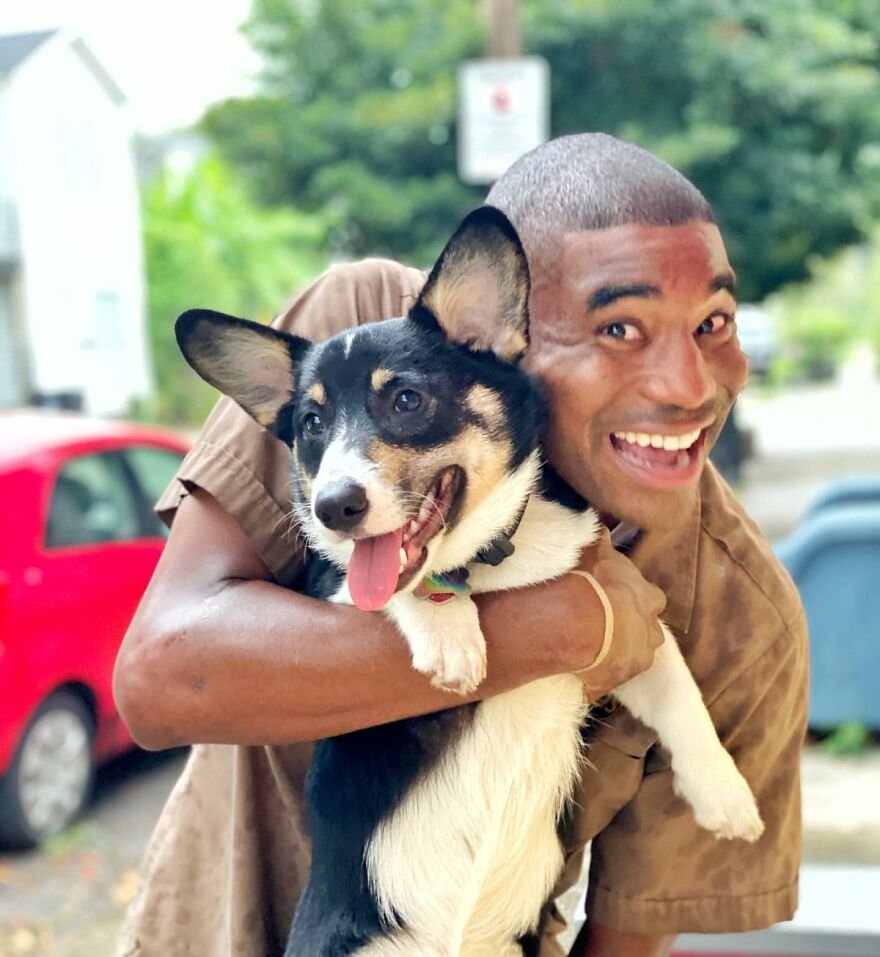 #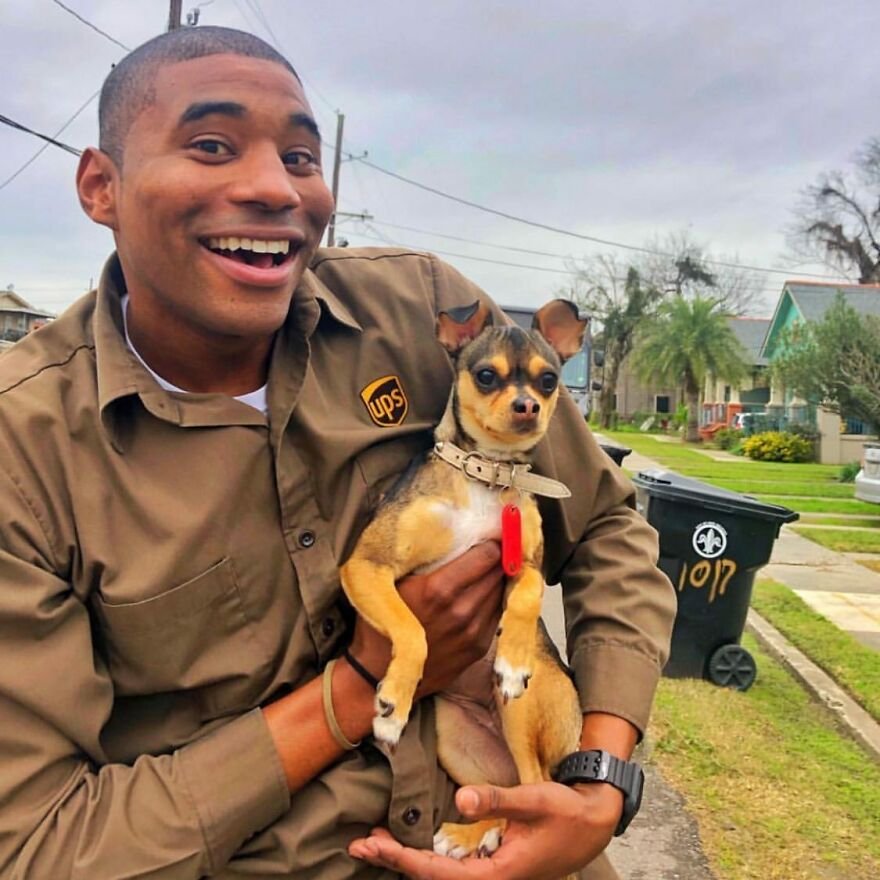 jhardesty