Usually, in the wild, female orangutans are the ones who do 100% of the upbringing of the offspring. The males do not have any direct involvement in this. Because female orangutans raise their offspring with so much love, the bond between them is said to be the strongest. Orangutan mothers' singlehandedly raise their young while investing so much time with each offspring than any other known species.
In some unprecedented events at the Denver Zoo, the mother of 2-year-old orangutan Cerah lost her life last month. Something else happened at the loss of her mother as well, which was not expected by anyone. To everyone's amazement, Cerah's father, Berani, has fully taken up mom duties. He is doing his best to be the best father to Cerah. What amazed the staff at the zoo is that this is something that rarely happens and seen in nature.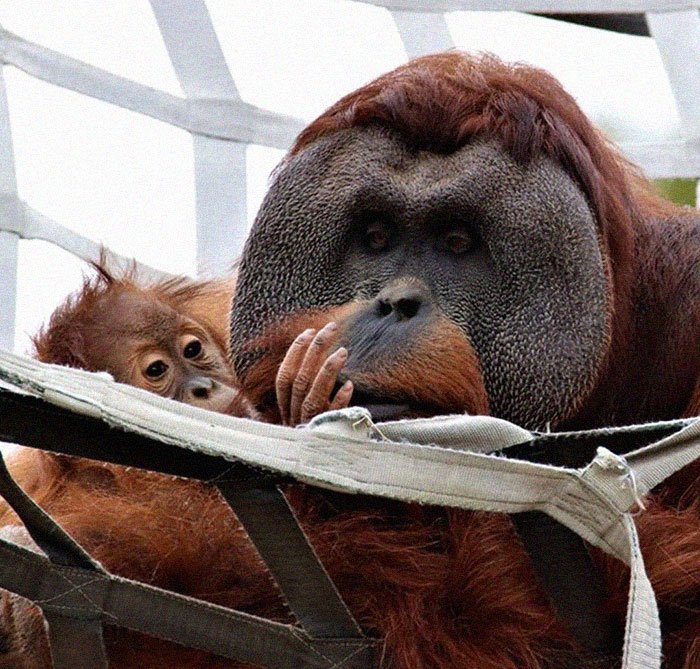 A few days ago, zookeepers had posted this on Facebook: "Cerah couldn't have asked for a better dad." The zookeepers explain that Berani is a very protective and attentive dad to Cerah, and looks into her every need, just like a mother. What makes Berani unique is that in nature, male orangutans never involved in their offspring's upbringing. According to the Public Relations Coordinator at the Denver Zoo Carlie McGuire, Berani has always been an exception in the "typical role of an orangutan dad."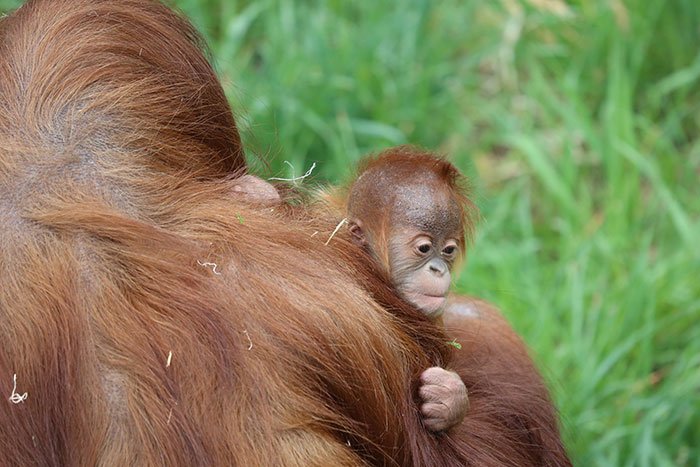 Carlie states that Cerah also has a step-sister named Hesty. Same mother, but Hesty's biological dad is not Bearni. Even though Hesty is not biologically his, Berani has always treated Hesty as his daughter. So, it's not so surprising that Berani has stepped up to take up the role of mother and take care of Cerah, while also comforting her.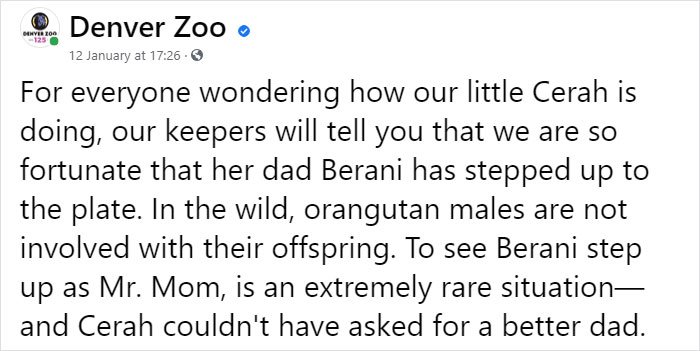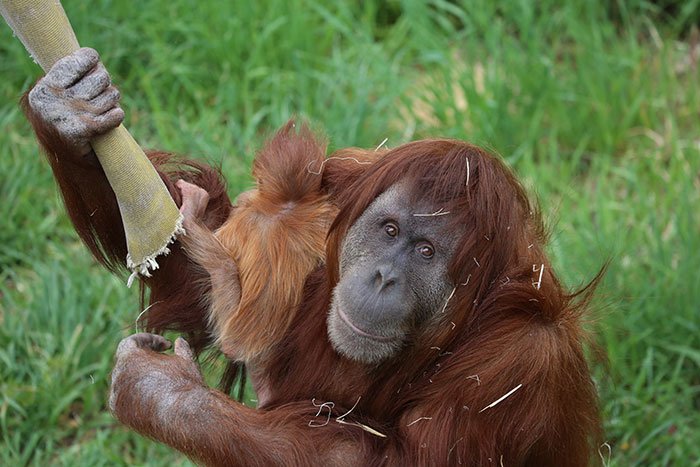 Carlie goes on to add: "The whole troop is doing well, and 11-year-old Hesty, who is only a few years away from being able to start having her children, is doing a good job playing with Cerah throughout the day." Although Berani's maternal instincts make him an extraordinary dad, he won't ever be able to replace Nias, Cerah's mom. Carlie explains that as Nias was a true leader of this family, she cannot be replaced. He also explains that as Cerah is almost of age, she will finally not need a replacement mother.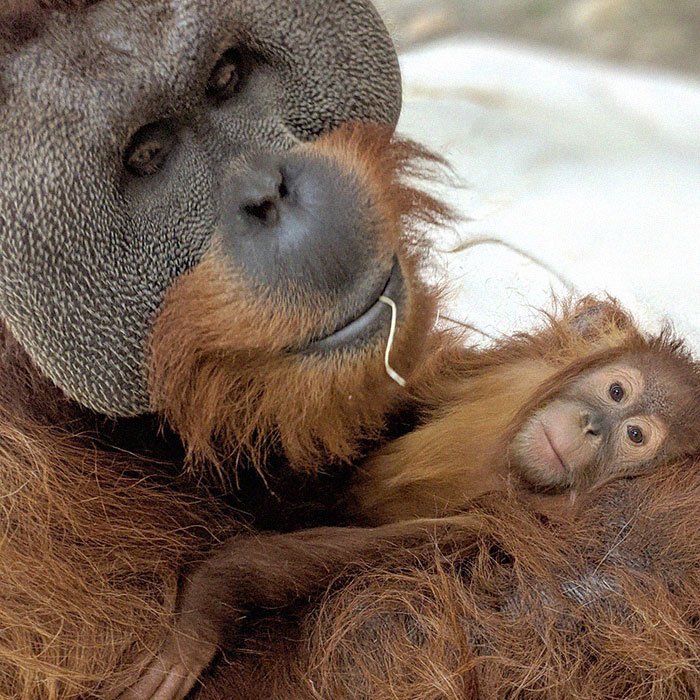 Nias was a Sumatran orangutan mother and left her beloved family on December 17 at the Denver Zoo in Colorado at 32. Zoo officials have also been left baffled by this sudden loss. Denver Zoo officials are looking forward to hearing from Colorado State University's College of Veterinary Medicine & Biomedical Services regarding the necropsy results.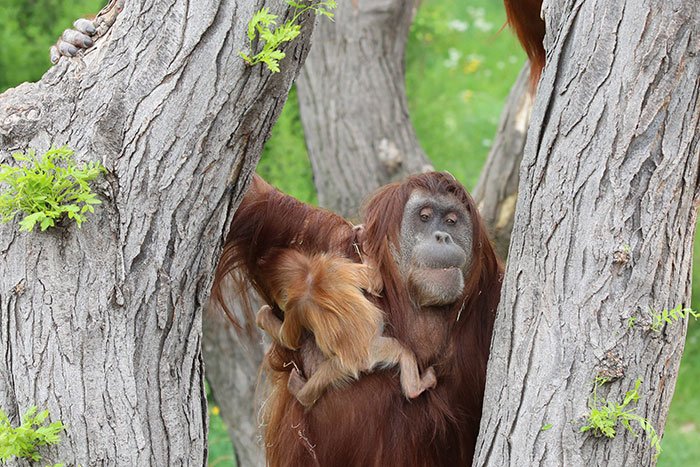 Nias was a part of the Denver Zoo family at the age of 17, since 2005. She has been a great fascination to many guests and has also been an ambassador for her unfavourably endangered species, for the last 15 years. Due to the rapid rate of deforestation of Sumatra's forests, these gentle beasts are on the verge of extinction. Currently, there are not more than 14,000 of these beasts in the wild.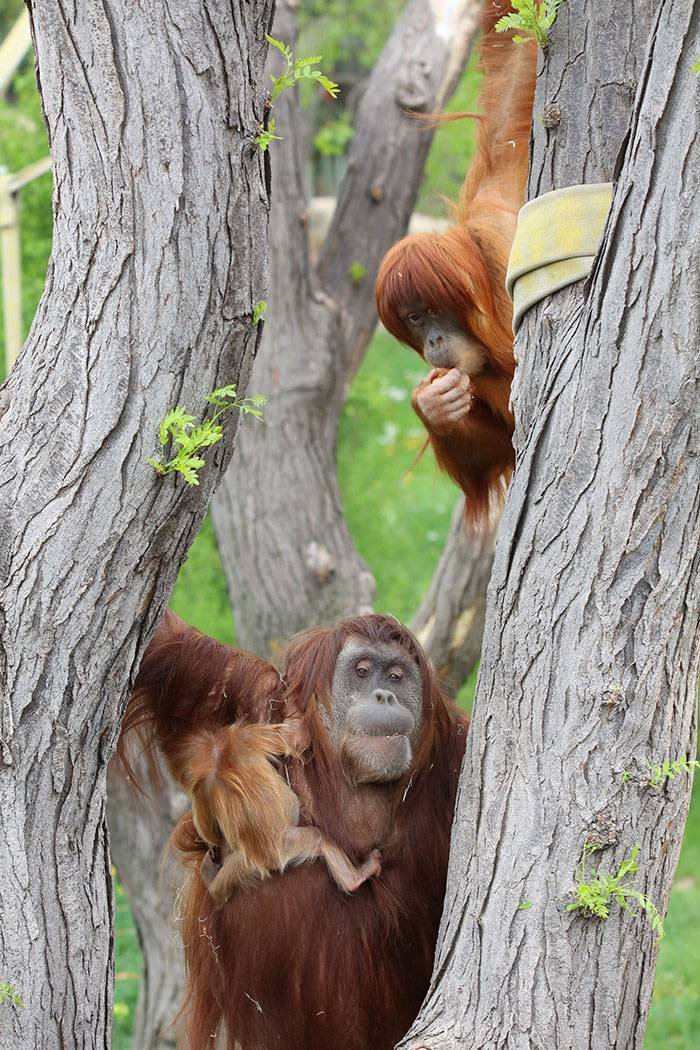 These daddy-daughter moments caught on camera are above and beyond, and the message it gives speaks more than words could ever say. These are proof enough that with love, miracles do happen. It also signifies that it can create a magical and unique bond that would not have been the case.
More info: Facebook | DenverZoo.org