We humans are capable of making this  world a whole better place. Yet, only a few have given a thought about that. 
Katherine Connor is the founder of  BLES aka, Boon Lott's Elephant Sanctuary. The name itself means a survivor in Thai. So, simply this sanctuary is for mistreated elephants where they can finally feel like home.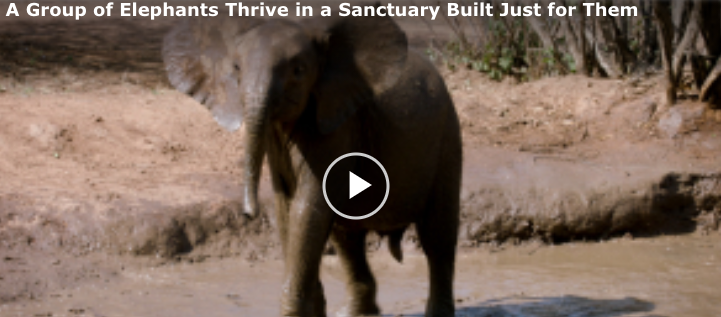 Boon Thong was a senior elephant who was taken to the sanctuary.
The above photo shows Boon Thong giving the farewell tearfully for her friend after being together for years. 
After a few years later, it was also time for Boon Thong to leave this world. This time, she was treated by humans with all the respect and love every animal should deserve. 
What's special about Boon Thong was that she had found another friend, but not from her kind. This time her friend was a dog called Pancake. She has been in the sanctuary for years as she was also abandoned. So, she is accepted as a permanent resident in the BLES.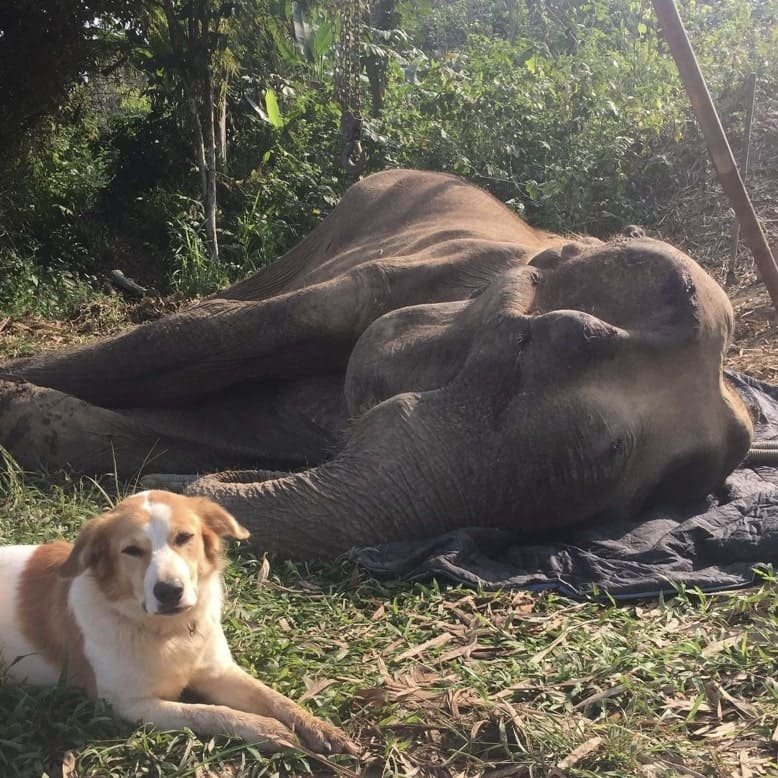 Boon Thong had been used to carry tourists for 30 years. She was exhausted yet no one cared. So, finally when she arrived at the BLES, Boon Thong was seriously damaged as she had only one eye sight, ears were ripped, her head was misshapened, etc. 
Boon Thong was 60 years old when she was rescued and since then, she led a peaceful life with the ones who took care of her.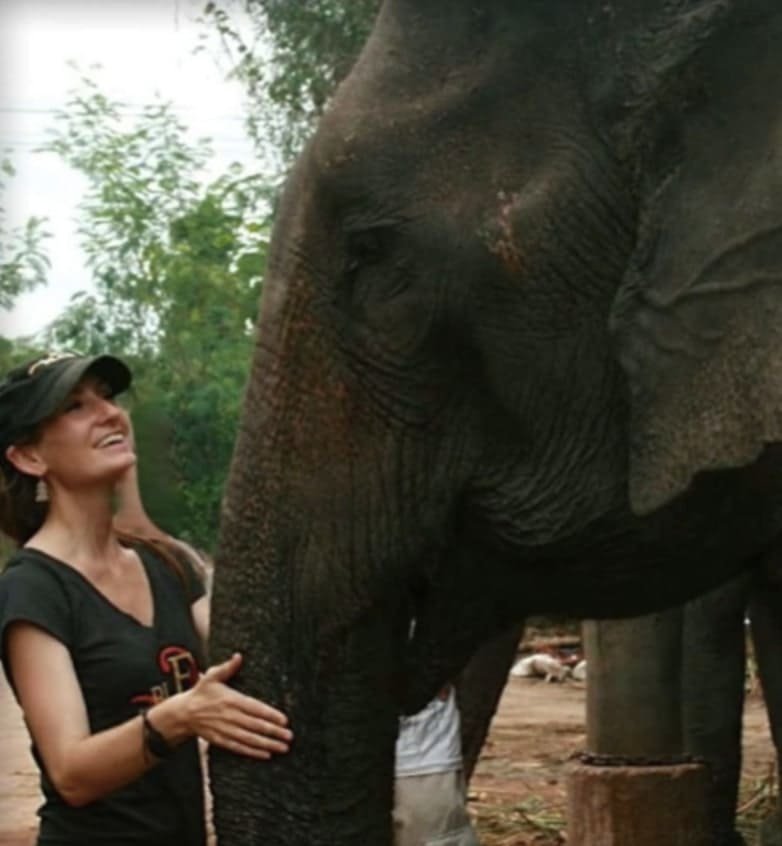 Then, Pancake enters the story with Katherine. Pancake has been a loyal friend as she never left from the moment she realised that something was wrong with Boon Thong. Nine hours in a row, Pancake and Katherine didn't leave the side of Boon Thong until she took her last breath. They were reminiscing about their past, how happy they were in the sanctuary, for hours. 
" Pancake, with that beautiful heart of hers, did not leave Katherine or Boon Thong once. She knew she was needed, to offer support and she quietly lay beside Boon Thong, until sunset — until the final breath." the sanctuary wrote on Facebook.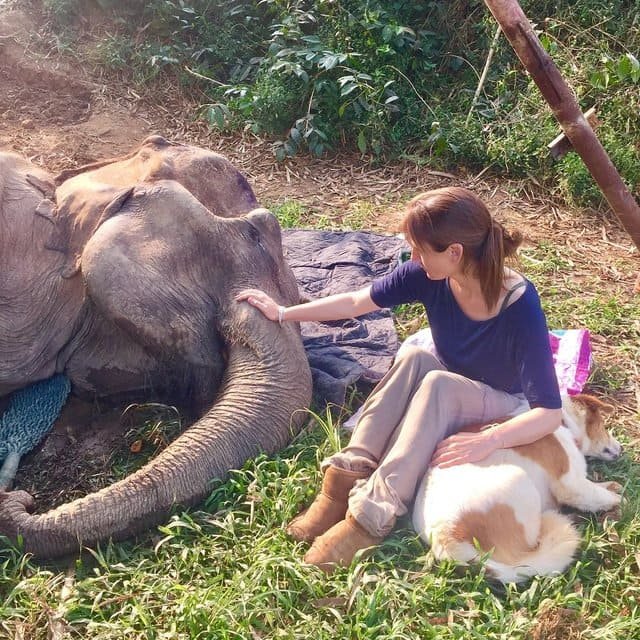 BLES conducted a proper funeral for Boon Thong and she was buried near her friends. She was covered with flowers and fruits by the sanctuary workers as a farewell. 
Boon Thong was treated elegantly in the sanctuary. She had her own favorite spot in the jungle to take her daily walks. She also had a favorite tree for scratching and a spot on the stream to take a bath. 
Katherine showed the whole world that one idea is enough to take this place to a better path.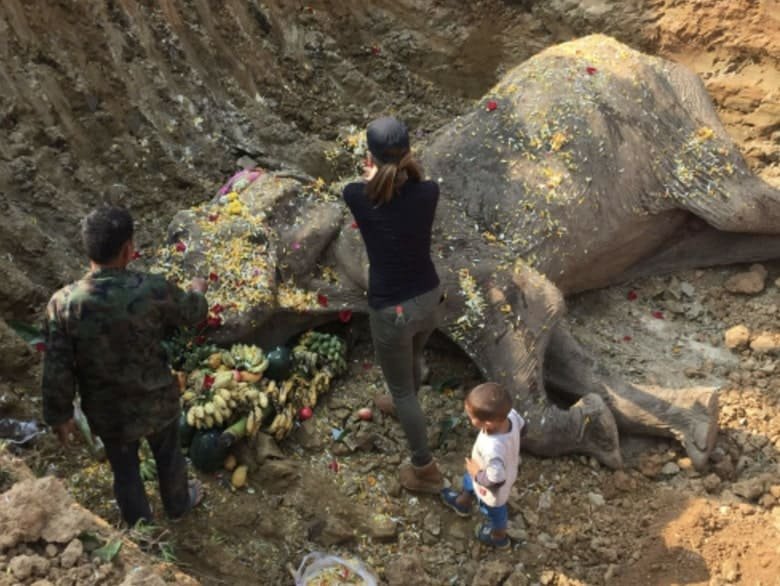 H/T: Kingdomstv