The love between a mother and a baby is beyond any explanation. We tend to think that only humans have this kind of bond. But when you see this heartwarming love between a mother leopard and her cub, you will realize that sometimes animals understand love better than most of us.
It was the photographer Leighton Lum who could take these photos when he was on an expedition in Kenya. This wildlife photographer could spot the mother and her cub sleeping next to each other.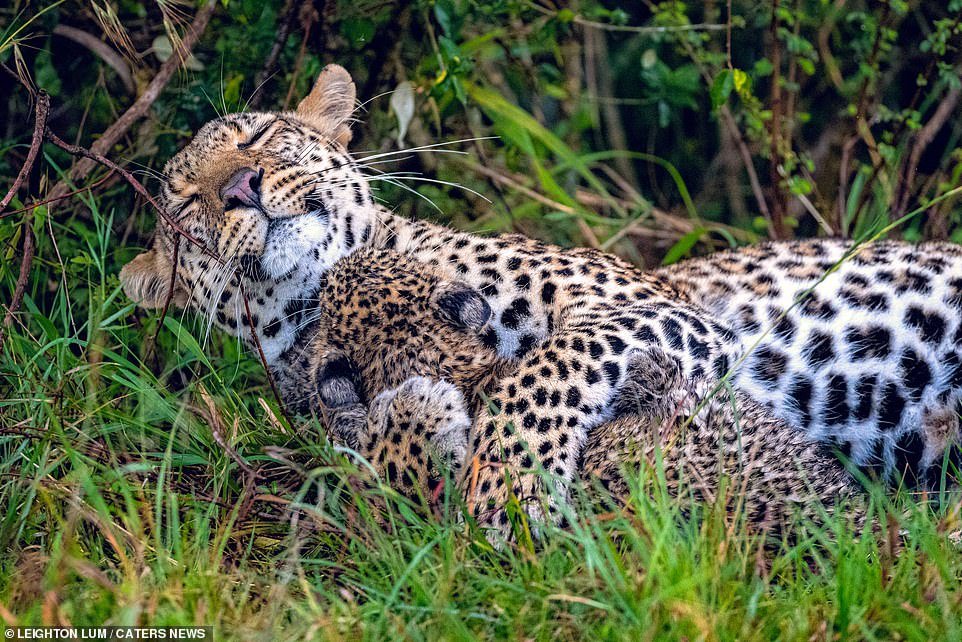 Within a few seconds, the cub woke up, and from that moment onwards, all Leighton could see was the love that the mother gave to her cub. There was nothing but affection and cuddling between the two. Even though the cub woke the mom at a certain point, she wasn't upset at all. Instead, she smiled and hugged her baby.
"Eventually he wondered near our vehicle and the mother followed. They settled in not more than a 50ft away from the vehicle and started to play. It was incredible." Lum explained.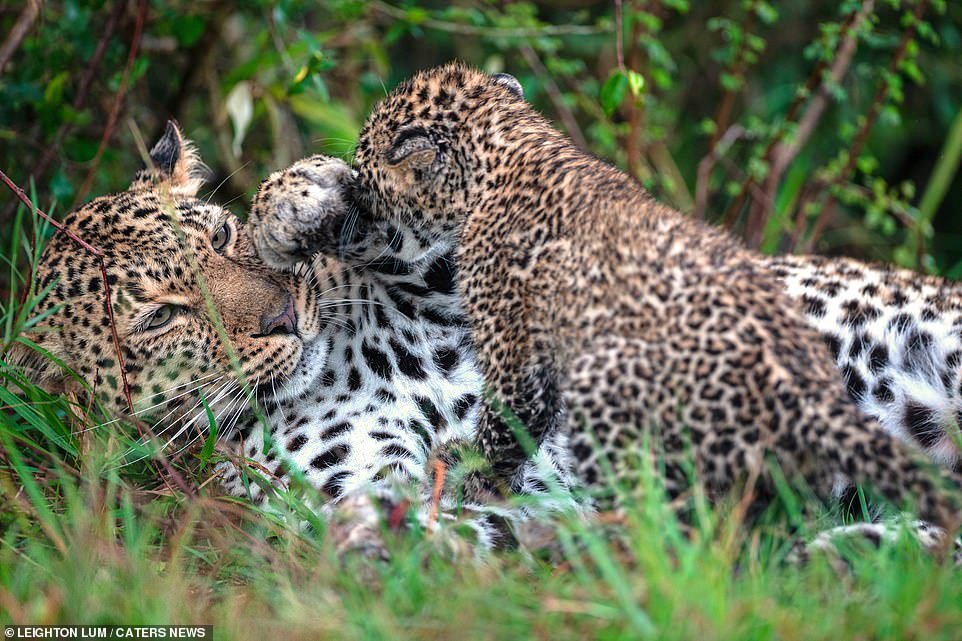 "I really enjoyed watching this tender moment between mother and cub," the photographer said. "It's a behaviour not often seen and it's rare to see them like this out in the open and at close range."