After spending many years of living on the streets of Los Angeles, a stray dog got the biggest surprise. The dead dog found a loving family and the warm home he always wanted. This story shows that no matter how hard the situation is you can still have a happy ending.
The dog named Solovino (which means he came alone in Spanish) has spent his entire life wandering the streets of LA. He had the toughest life a dog can get. He never gave up. He kept going forward. The sick, tired, constantly hungry, the sleepless creature seemed he had enough. His last effort was to find a spot on someone's front porch. He laid down, ready to give up. He didn't know that his life was about to write a new chapter.
When the woman of the house noticed that an old dog is sleeping on her porch, she felt pity for him and fed him. She named him Solovino or Solo. When she realized that the dog made himself comfortable on her porch. She thought that it was a stray and she contacted the Rocket Dog Rescue for help. They took him to the San Francisco shelter shortly.
After visiting the vet there, Solo was put to adoption. Apparently, no one wanted him. So he went from a foster family to another for one and a half years. But one day, Carol Messina accidentally spotted his photos online. Messina was in love with Solo at the first sight. When they met each other for the first time Messina realized that he is going to stay with Messina forever!
Solo was excited and got the chance to a forever home, but still was confused about what happened. Messina by the way was ready to offer him all the time he need to feel comfortable.
When Solo first came to live with that kind woman, he kept his tail between his legs for months. She explained that he was non-reactive to dogs, people, and cats. He was struggling to adapt to his new lifestyle when his mom discovered that he was completely deaf and had some serious teeth problems. It did not stop Messina to love him.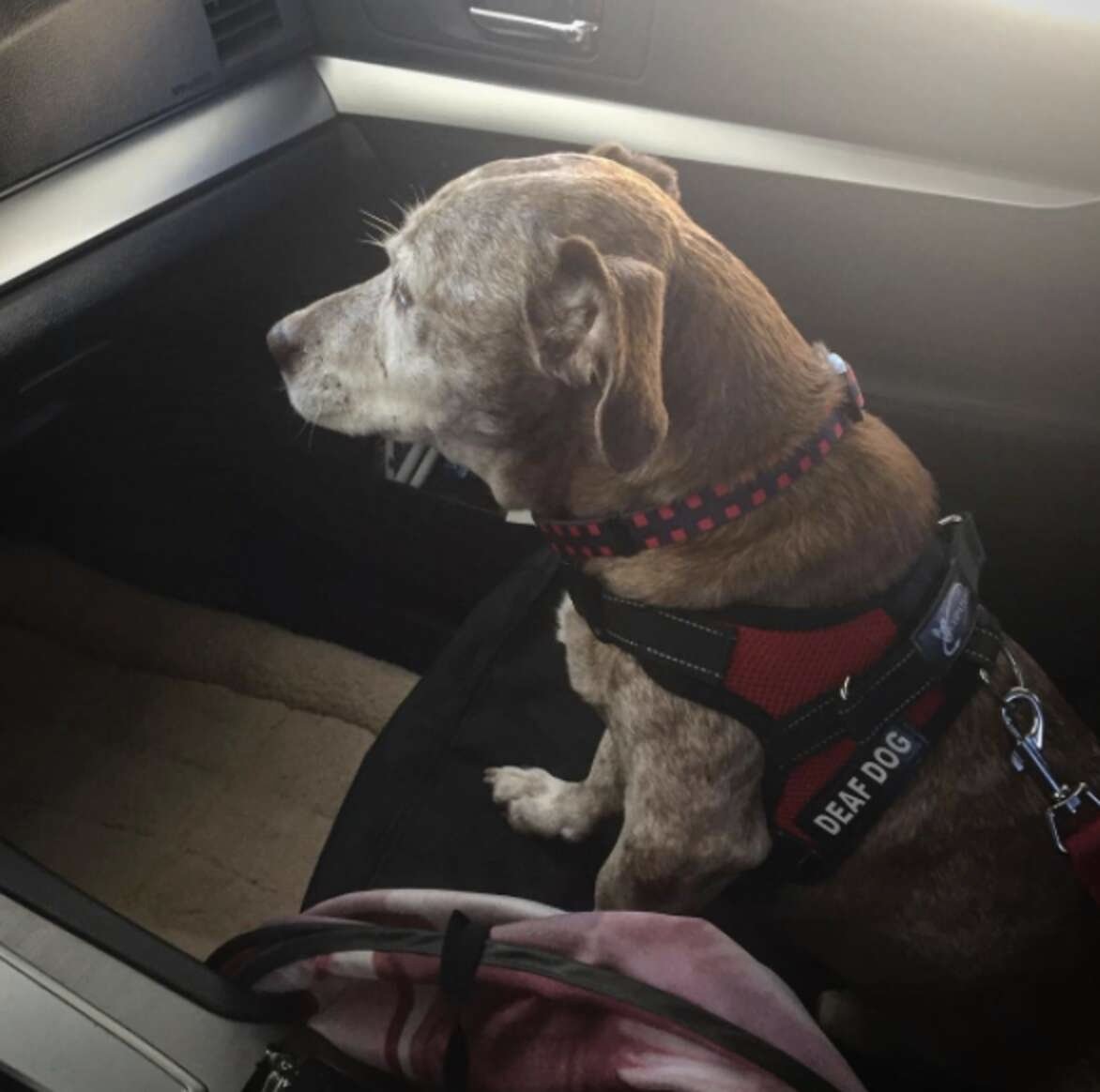 He barely opened his mouth but now, he smiles, and rolls around, and will run full-tilt across the lawn many times a day. Messina is super happy with him! It even inspires Messina to get more senior dogs who need hospice care.