Researchers from the Australian Wildlife Conservancy were hoping to find a nesting animal in one of the North Head Sanctuary nest boxes recently. Upon approaching one of the containers, they were overjoyed to see a little mammal no bigger than a pinky finger and weighing only 7 grams.
Clearly, this was a miraculous omen.
It was a baby eastern pygmy possum, one of the smallest possums in the world. The discovery of the possum was encouraging, suggesting that possum numbers were rising at the refuge. Because there would be many more possums if this one was here.
In an interview, a researcher at the conservancy, Dr. Viyanna Leo, had this to say: "It's always a nice surprise finding a mum at home with new juveniles during our nest box checks." Leo also added that the presence of new, healthy juveniles is a good sign that individuals are happily breeding and adding to the population of eastern pygmy possums at the sanctuary, which was a reintroduced population.
The objective of the conservancy is to improve the ecosystem by reintroducing native animal species to this area of Australia.
Nighttime is when you're most likely to see an eastern pygmy possum. Seeing one is reason for celebration because of how uncommon they are and how little they are. In the winter, when the possums are more sedate, scientists can hold them while performing checks.
They will continue to sleep in your palm even after you remove them from their nest boxes, Leo claimed.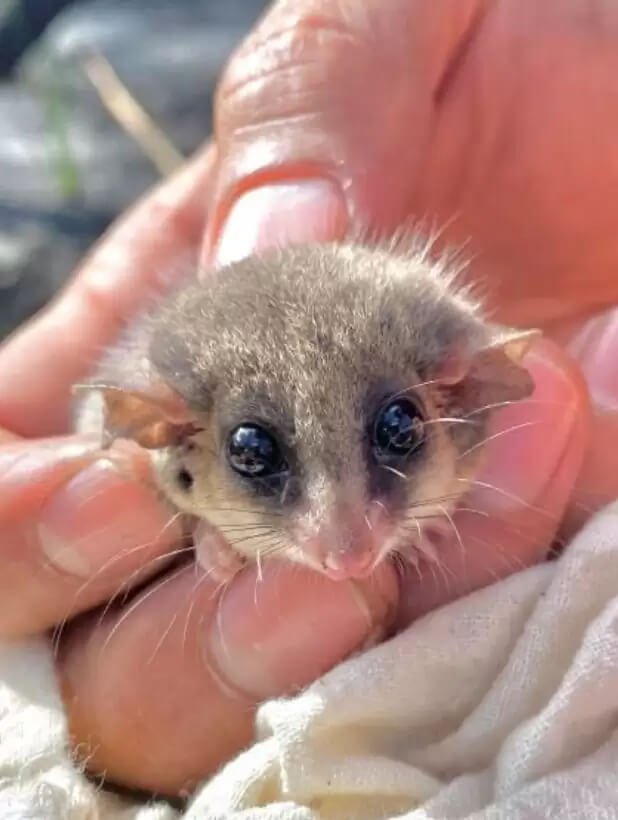 The young bird will remain in the nest with his mother for a while longer before striking out on his own. It's becoming increasingly apparent that the possum has a promising future as populations continue to expand and thrive.
Donate to the Australian Wildlife Conservancy now to aid more animals like this possum.