Matea was riding her bike from work to home one day, a few months ago. While riding she saw a little fluff ball on the side of the road. When she got closer to it, she realized that it is a tiny stray kitten! It was wandering all alone near a busy intersection.
She noticed that the people are just walking by and not even stopping for any help, so there was no one to help the kitten other than her. She knew that she had to do something for the little one.
She carefully approached the kitten and, scooped him up. He didn't even try to run away, and it was like he is grateful that someone had noticed him.
She placed the kitten in her backpack so that he feels comfortable. He got cozy on the dress she had in the bag, and he fell asleep on it.
Then they came home, and later she named him Gizmo. Matea and her boyfriend noticed that the kitten was out of shape, so they drove him to the vet. He was examined there, given fluids, dewormed, and also treated for fleas. Within a few days, he started to feel better. He got an adorable personality and started to shine!
He is an energetic cat. He always plays with the toys he got. He loves to hop around, nip the ankles, and even jump on Matea's back. They are having an adorable relationship.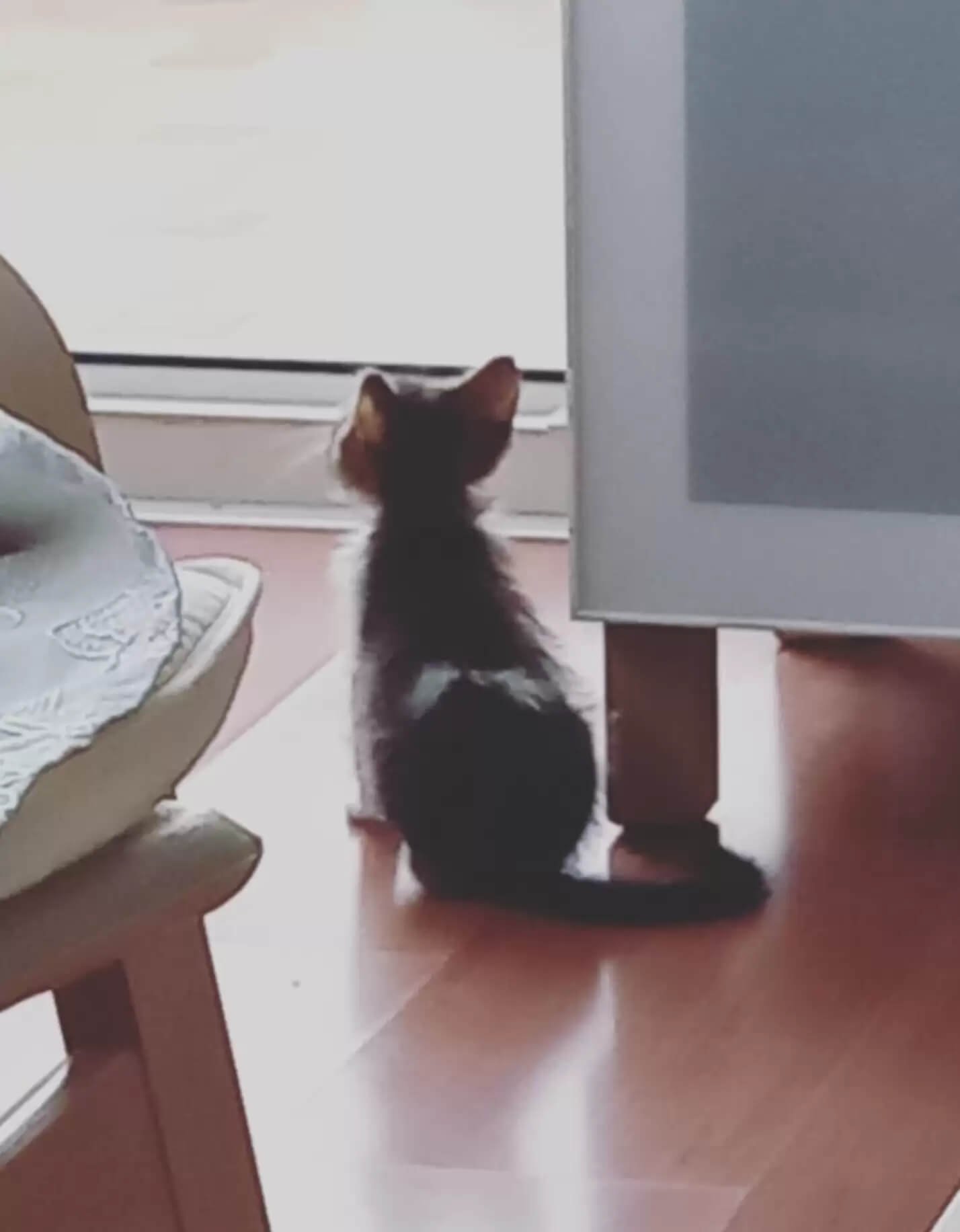 They have gotten into a routine that makes both of them happier. Matea can't picture her life without Gizmo. She really can't be apart from her cat! Matea also gives us a little, but strong message!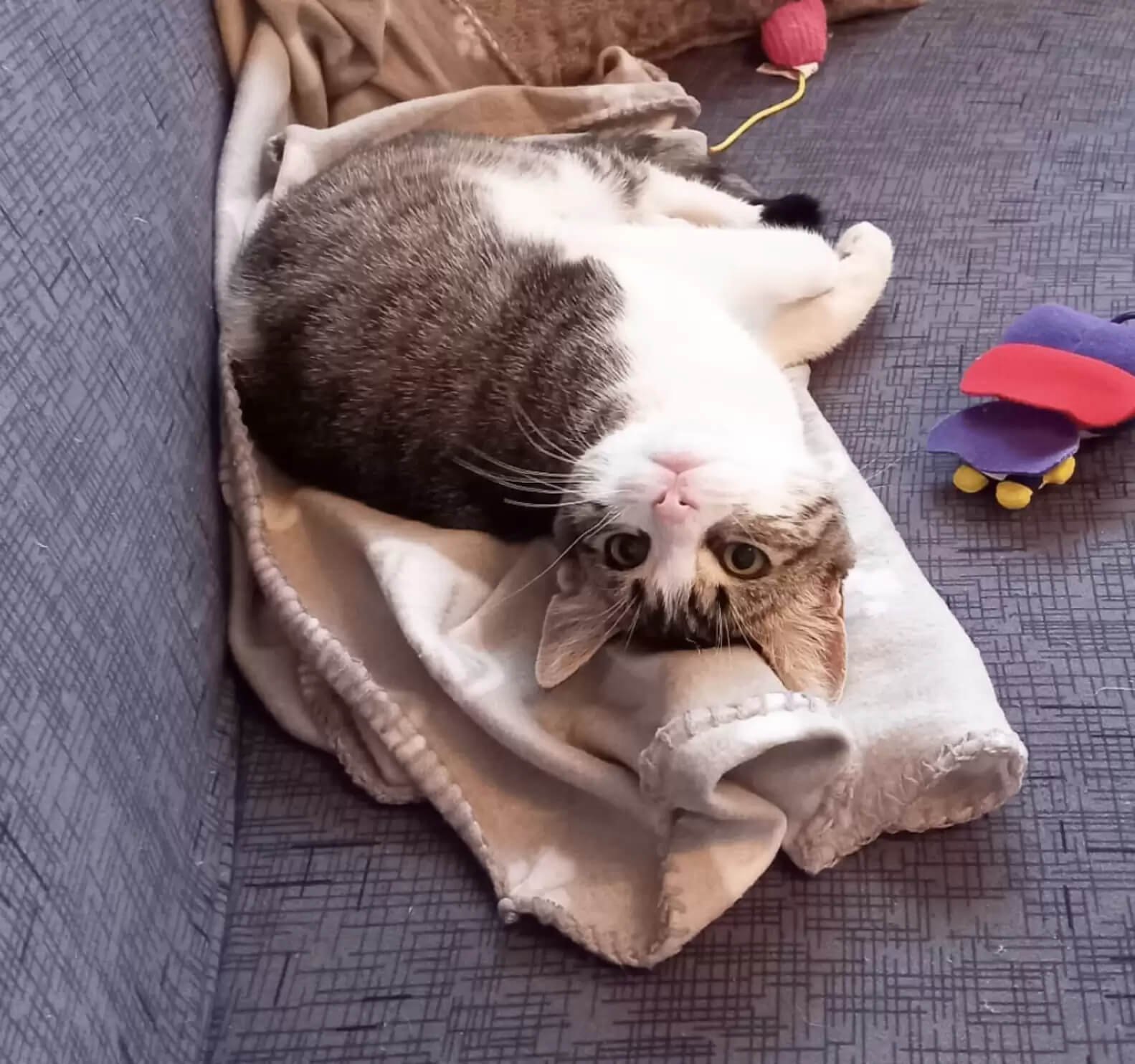 Don't miss the stray cat next time! You may miss the next pet of your life!