Meet Waffle Sizzli, a black pit bull that adores soft toys beyond everything else.
"She drags them around," said Christie Peters, head of Richmond Animal Care and Control (RACC).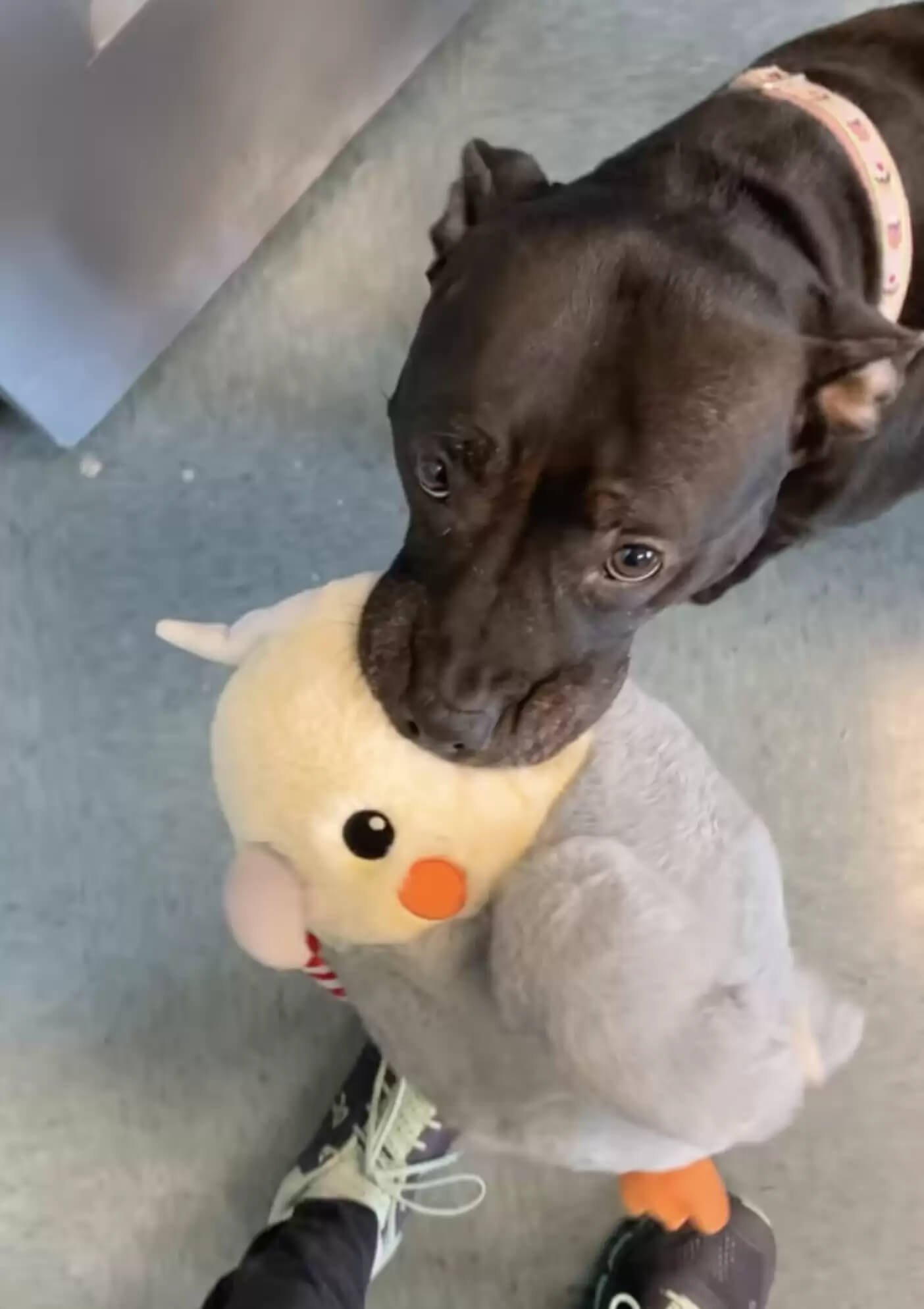 Waffle was picked up as a stray by RACC in November 2022, and she was the shelter's longest resident by January 2023. As she waited for a permanent home, the adorable pooch received lots of love and kisses from RACC's caregivers, but her favorite source of comfort was her stuffed toy collection.
Waffle first encountered stuffies after being escorted inside Peters' office, where a few plush toys awaited her.
"She adored them," Peters explained.
The dog then walked to a nearby workplace and discovered two additional plushies: a frog and a bird, and Peters explains, saying: "She walked down the hall to the other office and took stuffies. She returned them to my room so she could have more."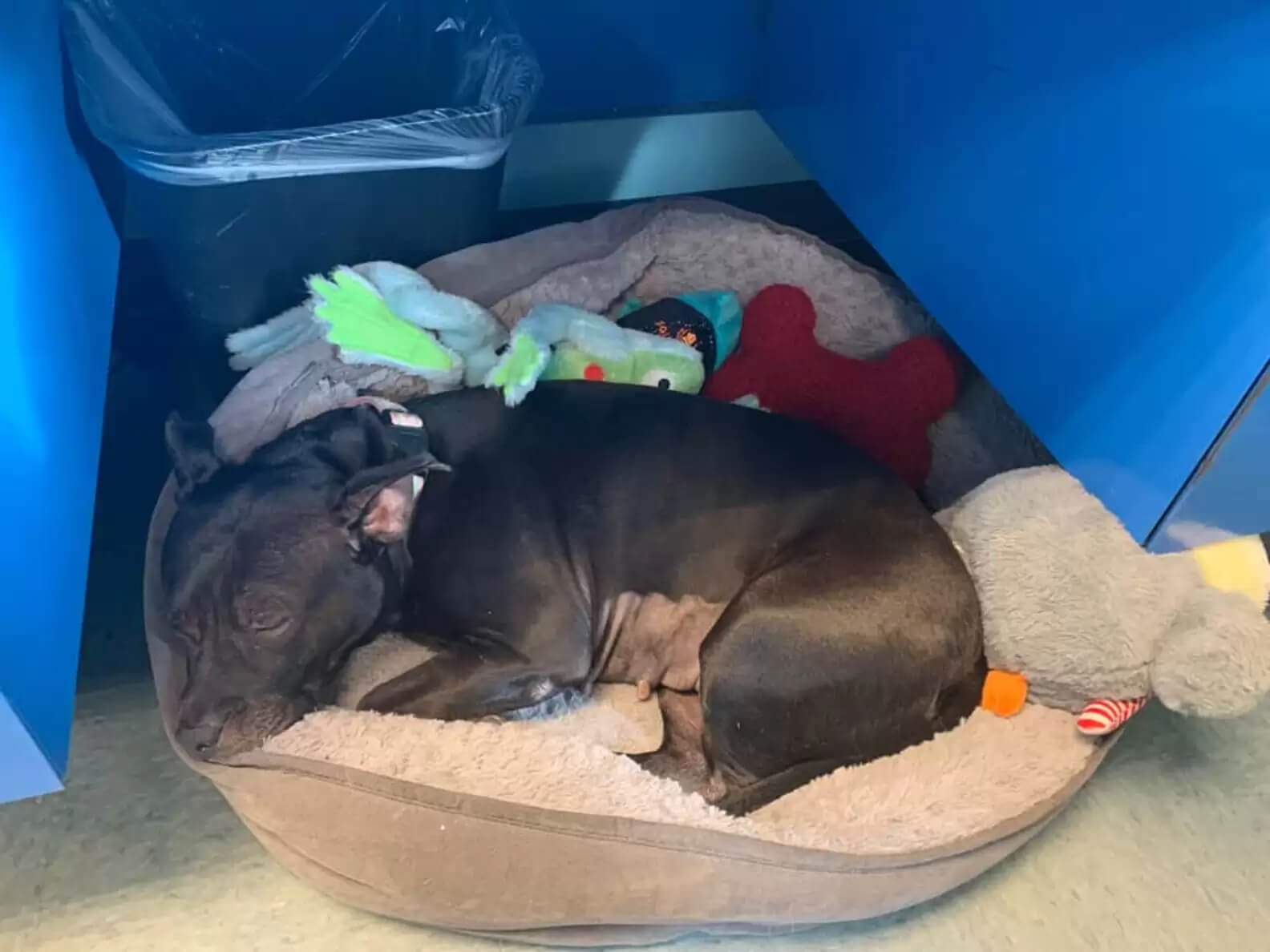 Waffle moved her cherished stuffie collection to her bed and kept a tight check on it. The lively dog would carry at least one toy with her whenever she left her bed and Peters goes on to add: "She takes them outside with her to the restroom and then brings them back in."
You can see Waffle carrying her toys around here:
Waffle adored every plush animal she came across, but she had her favorites. He also goes on to explain: "Her favorite was a crimson plush bone. The frog came in second, but his legs dangled and caused her to tumble on them. The third in the lineup was the bird, which she carried about a lot."
Waffle Sizzli was uninterested in associating with the other dogs at the shelter, but she enjoyed showing off her toy collection whenever she could.
"With her stuffies, she would wander past the other dogs in their cages," Peters explained. "She was quite proud of them."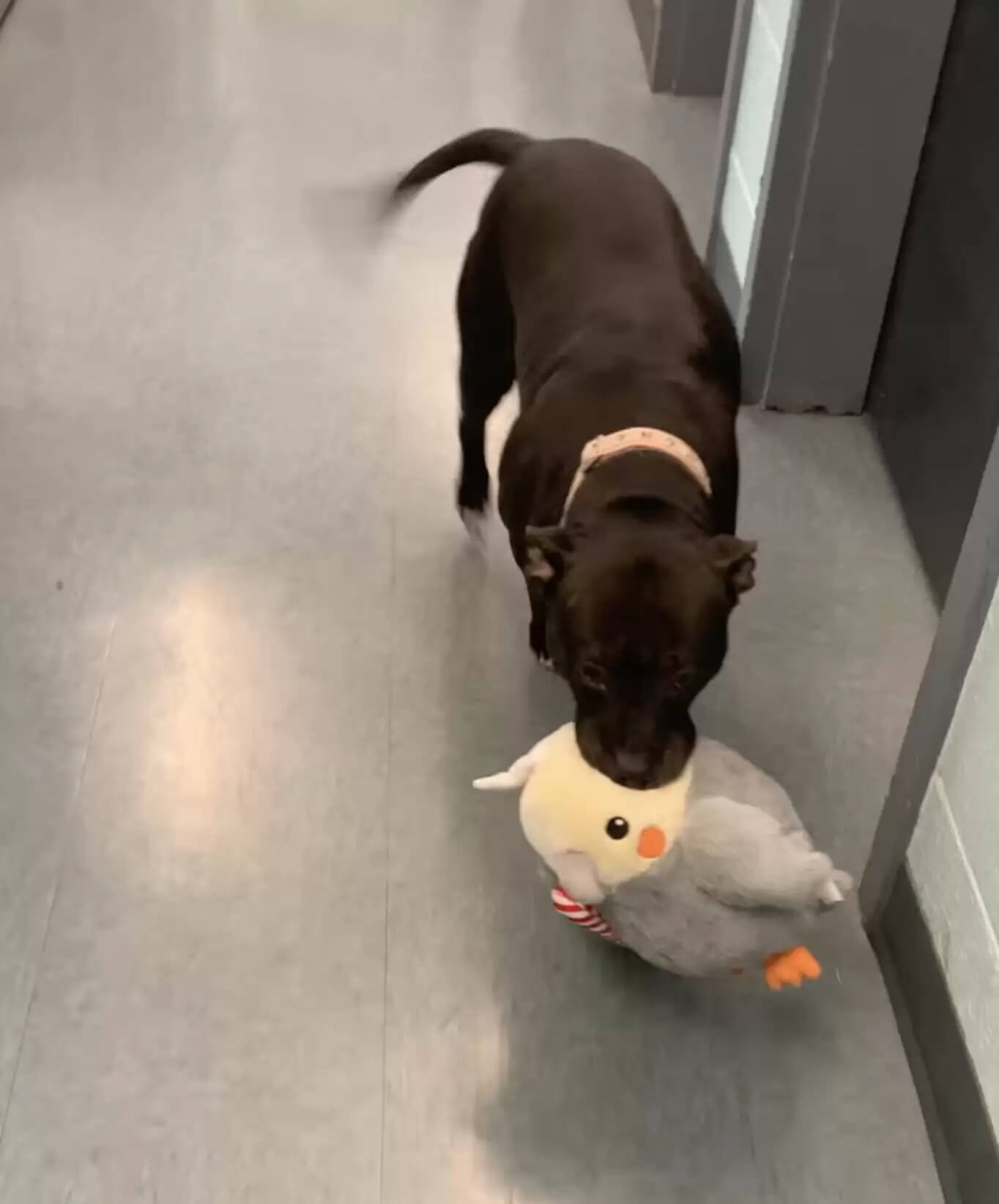 And any attempt by a staff worker to start a game of tug-of-war or fetch with the toys was immediately rejected, and as Peter goes on to explain further: "She'd bring them to us, but she wouldn't let us take them. She only wanted us to appreciate her stuffies, which we did. Every day was the Waffle Sizzli performance, and we were just the audience."
Waffle Sizzli finally received an adoption application after three months at the shelter. A woman who had recently lost her senior dog fell in love with RACC's footage of Waffle playing with her toys.
Waffle Sizzli was formally adopted a few days later. Waffle's RACC buddies sent her home with a few special presents before she went.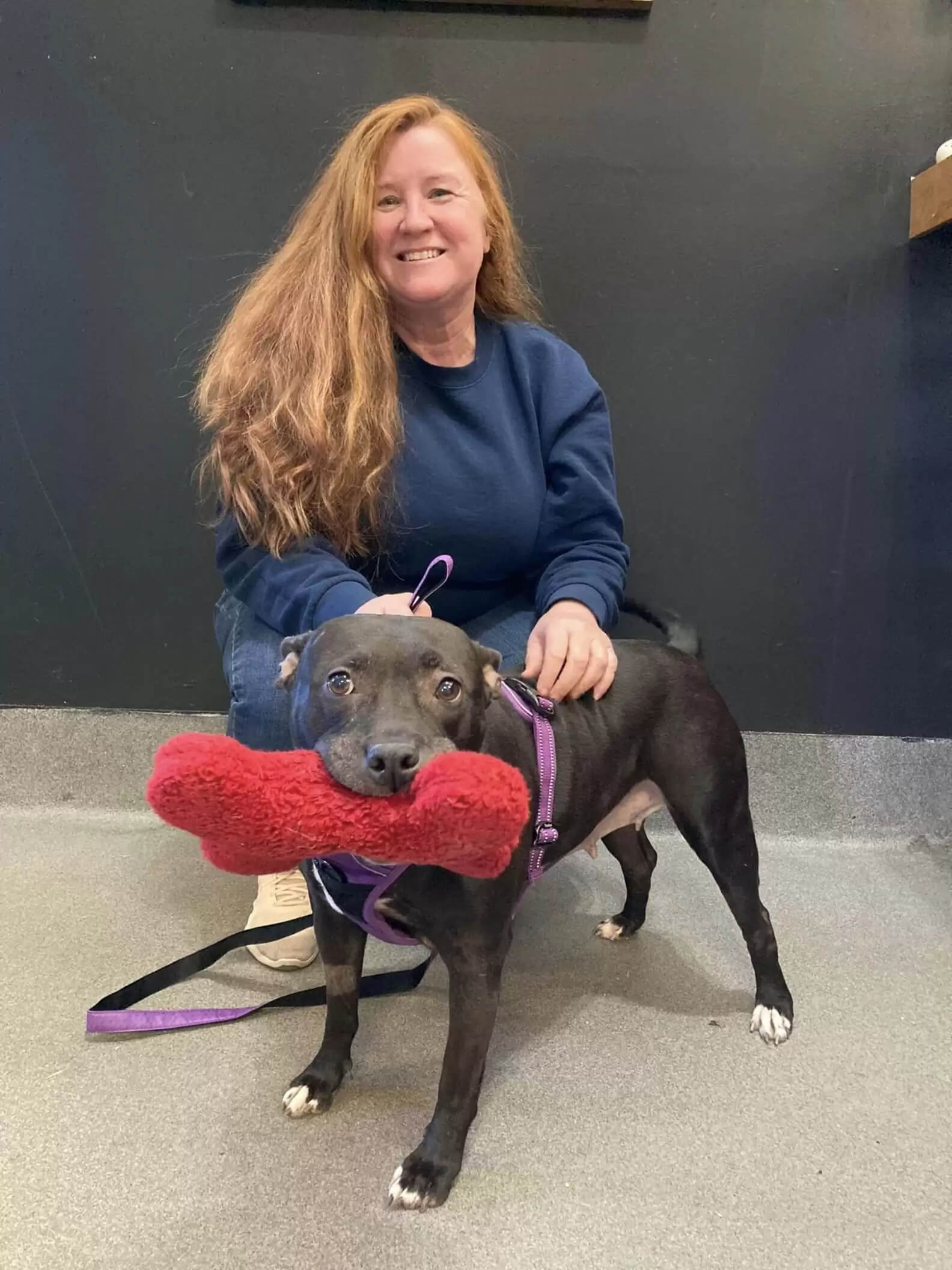 "We sent her home with everything she liked," Peters explained. "Now I receive images of her in her new abode with her stuffies."
The RACC crew is sorry that their toy-loving companion is no longer strolling about the shelter, but they are overjoyed that Waffle is enjoying her new life in a loving home with her beloved plushies by her side.
"We adore her," Peters added, "she's the prettiest, funniest, kindest little toy-carrying dog ever."