There are times when we find the most extraordinary friendships in the animal world. Tanja Brandt is someone who shared pictures of her two pets, the owl Poldi and the German Shepherd Ingo. These two cannot spend a day apart and without seeing each other.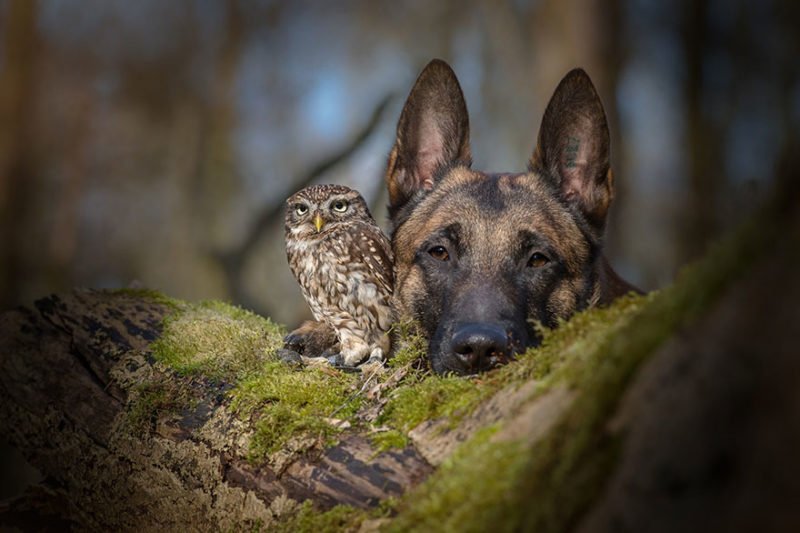 Tanja started taking pictures of the two and sharing them online, where they gained popularity at an incredible speed. As they are linked and bonded by an unusual friendship and understanding, they do not part from each other, at all. Ingo is the courageous and strong German shepherd, and the protector of all, whereas Poldi the owl is the fragile and tender one. Because of this, Ingo is very careful around his friend and protects it from any potential enemy.
You can see how sensitive the shepherd dog is about his friend in these shared photos. Their owner says that she was always in love with animals since her childhood. Hence, she was elated to have the shepherd dog and the owl with her. Enjoying spending her time with her pets, Tanja loves taking their pictures, and they are only too happy to oblige, as they love posing for the camera.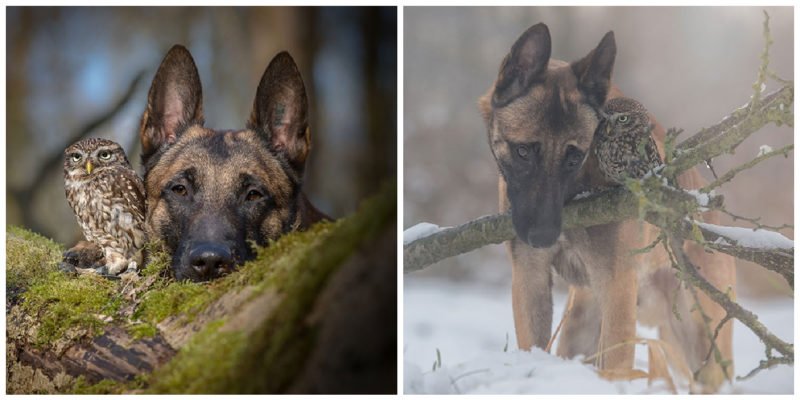 The very obedient Poldi and Ingo are very sensitive to Tanja, and know how to feel her mood. With such a rare understanding, Tanja has no problem making masterpieces rather than the ordinary photos. Tanja's photo-shoots with Ingo and Poldi are very unusual as she loves to use various accessories on them when taking pictures. As the pair catch on what their owner wants, these unusual but amazing pictured capture the attention of anyone who sees them.