The story we are going to unfold today is about a heroic Golden Retriever who jumped into the middle of the road to save a little frightened kitten. Saving the kitten from the dangerous street life, this Retriever brought the tiny creature home, and since then, they've become inseparable friends.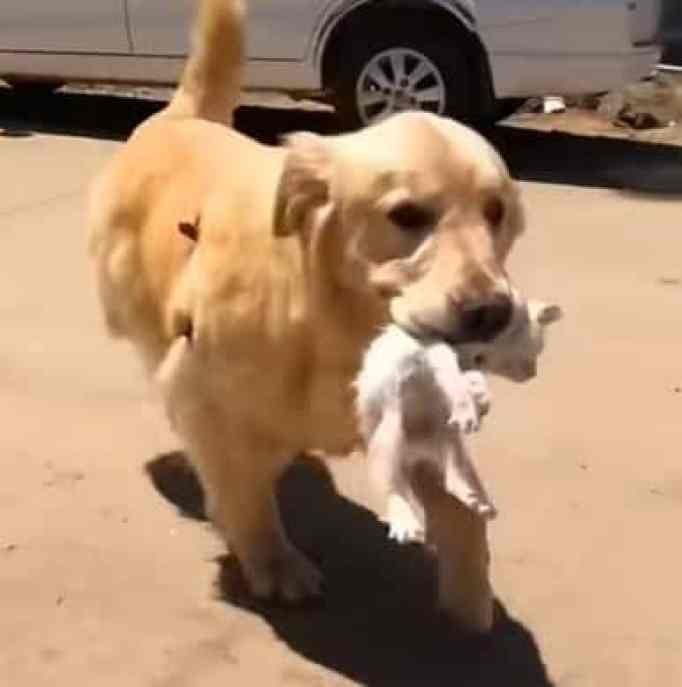 While on a trip on the outskirts of their city, this beautiful Golden Retriever astounded her owner waltzing in from nowhere, carrying a white little kitten. The dog never left the kitten alone, not even for a second, and she became the kitten's guardian.
After searching around for the kitten's mother, and not finding anyone in the surrounding area, the owner of the Golden Retriever decided to take the poor kitten home, after being inspired by the admirable and kind gesture of the dog.
When they got home, the Retriever's owner washed and fed the adorable kitten. However, the man didn't know whether to take her to the local shelter or to keep her. But when he noticed the compassionate treatment his dog was giving her, the owner decided to adopt the lost kitten.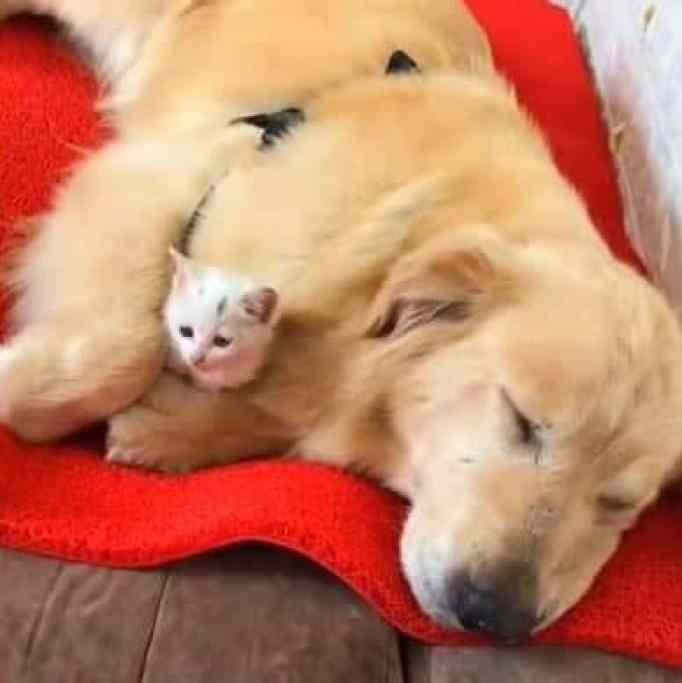 Within a short period of time, the white kitten and the Golden Retriever became the best of friends, with the dog following the kitten wherever she went. The kitten and the Retriever do everything together, from sleeping side by side to eating from the same plate and even having a bath together. They also play all the time in the backyard of where they live. This is a story which is truly heartwarming and it melts everyone's heart.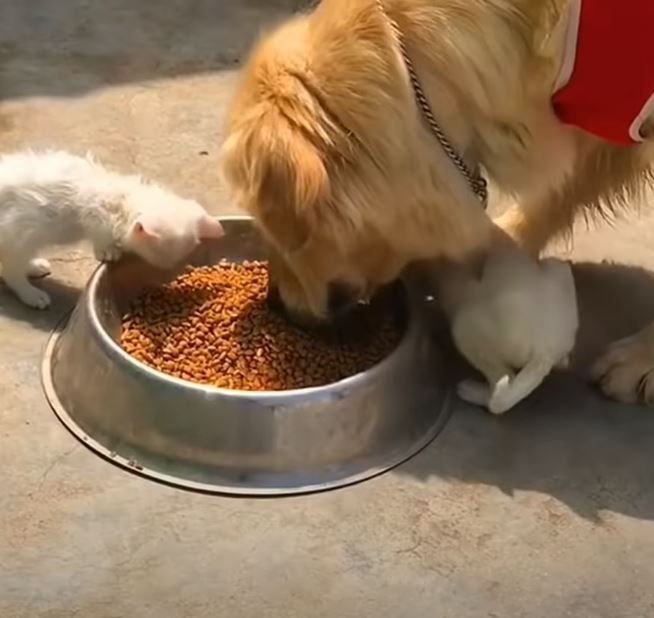 Please, watch the below video and follow some interesting moments of this cute duo!