Well, as the days go by, haven't you realized that the news we which makes us happy is getting lower AND lower? It feels like we are literally in a dystopian novel. There's hardly any event which makes us feel like summer anymore.
Well, among the few news which shows us there's happiness and humanity on Earth, McDonald's got a story to say about one of his employees who has down syndrome retires after 32 years.
Down syndrome is caused due to chromosomal disorder, which causes cognitive delays and some physical traits. Among a load of quitters, this person, Russell O'Grady determined not to be affected by his 'disorder'.  He was never manipulated by others' judgments. He has a strong attitude and because of that, he could set an example for others too because he showed up to his work every day.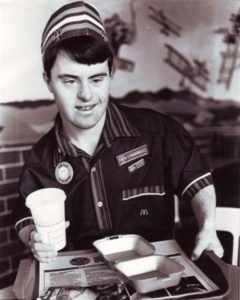 O'Grady started his work at McDonald's in 1986. This was a period where Sydney didn't employ the disabled workers. 
So, this chap stepped in aiming to remove the notion of the people that disabled people are not disabled at all.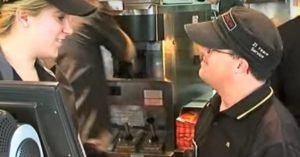 He was only 18 when he got the job and he worked there for 32 years. Isn't it amazing? As he's turning 50, he believes that he did his best in serving every customer with a smile for three decades. So, he's giving the chance to someone else.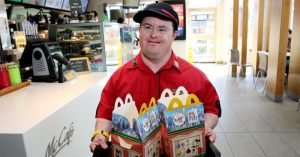 O'Grady was an example for every worker including his little brother. No matter how hard his life could get, he was always kind and passionate for others. Anyone who spends time with him realizes how friendly and caring he is. That's why he became a customer favorite. He was a hard worker and there is no doubt in it. His fellow staff was wretched when he left the place.
O'Grady was helped to find his job by a company called JobSupport. This places employees for various jobs in Melbourne and Sydney. 
Watch the following video to get to know more about the company which helped O'Grady.