Meet the sweet little pit bull Nubby who was born without front legs.
Despite his unusual appearance, his mother immediately accepted him. But she could not feed the puppy. The other brothers and sisters kept pushing him off the nipple. And he was unable to compete for food, only he could do is, squeak pitifully.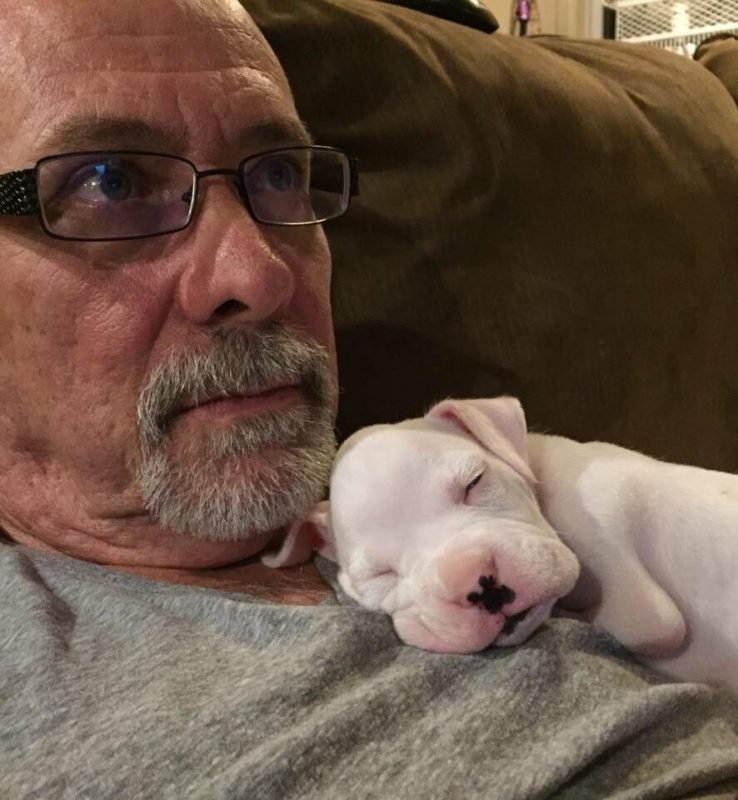 Looking at this, the vet suggested that the owner relieve the newborn from torment and euthanize him. But Lou Robinson from Texas and her husband, Mark, were not ready for that. They have been helping stray and abandoned dogs all her life and, they answered with a decisive refusal. She was not afraid to take care of Nubby and took him home. She had to feed him from the bottle.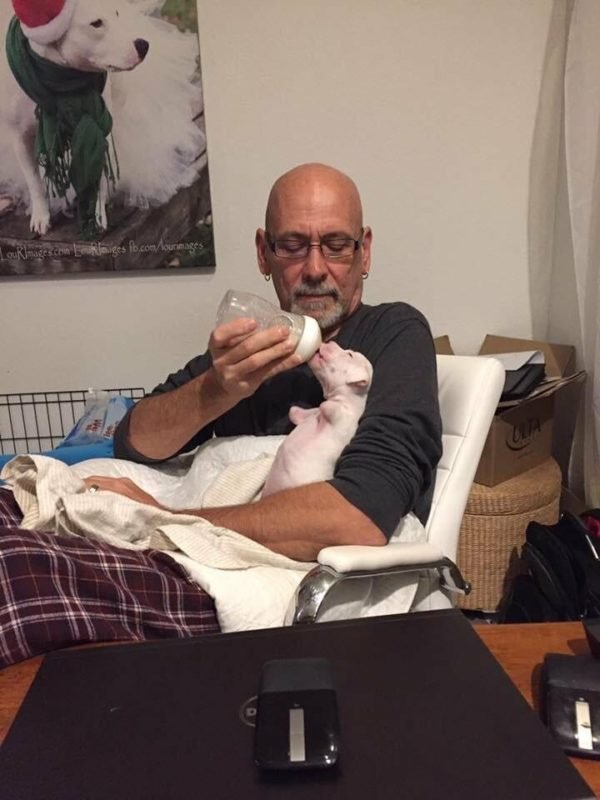 Lou and Mark took turns on the watch so that Nubby would not be alone even at night. Things were going well. The puppy has grown and he gained some weight. His eyes opened and his ears developed. Nubby could smell, recognize voices, and even try to bark.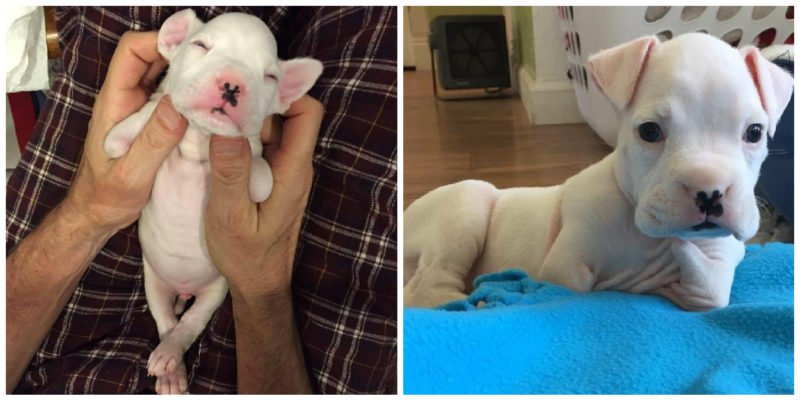 But at the age of one month, the puppy suddenly started sneezing. When the puppy began to inflate from the nose, and have poop problems, he was immediately taken to the vet.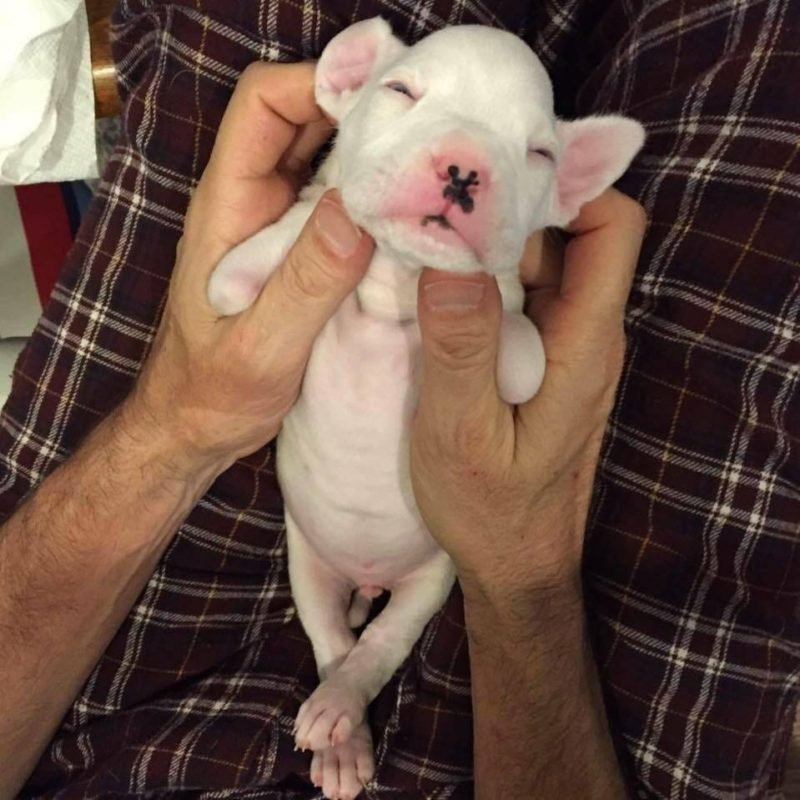 X-rays revealed problems with the esophagus. The vet prescribed antibiotics and placed Nubby in the incubator.
He was getting worse day by day, but never gave up! He fought for life. Just as his adoptive family, Lou, and mark had fought for him. And he did it! After going through several difficult weeks, he was able to return home again.
Three years passed since then. Surrounded by love, Nubby grew up into a cheerful and energetic dog!
Of course, many movements are not easy for him, but he is not afraid to fall, after all, the caring hands of his owners are always nearby.
Lou and Mark bought a special device on wheels for him. is replaces his front legs. He uses it when he gets very tired.
The Robinson family has created a Facebook page for him and published photos and videos from the life of the pet. Now he has more than 60 thousand fans on his page.
He lives a full and happy life. He loves to run, and play in the yard, with his owner. Thanking the owners, now he is safe!