Many dogs that live with cats plays, eat, sleep and have some cat-like behaviors. But this dog is one step higher to be a cat!
This lovely dog is named Winston. He is a sweet pup who loves nothing more than the warm affection he gets from his loving family. But it is not how you think it is.
Beth Clark's family has adopted the puppy with cats. They have six cats with them, and they all are bonded together lovingly. Winston had to live with the lovely cats and he learned early and often what felines are all about.
But not like other cats, these cats influenced Winston in an unusual way.
One day, when Winston was about 4 months old, Clark noticed him making an unexpected sound when she was petting him.
It was a purr.
Just like all the other cats. She gasped for a moment. But she quickly figured out what he was actually doing. It was his vocal expression of contentment that he had learned from his siblings. And he still does it.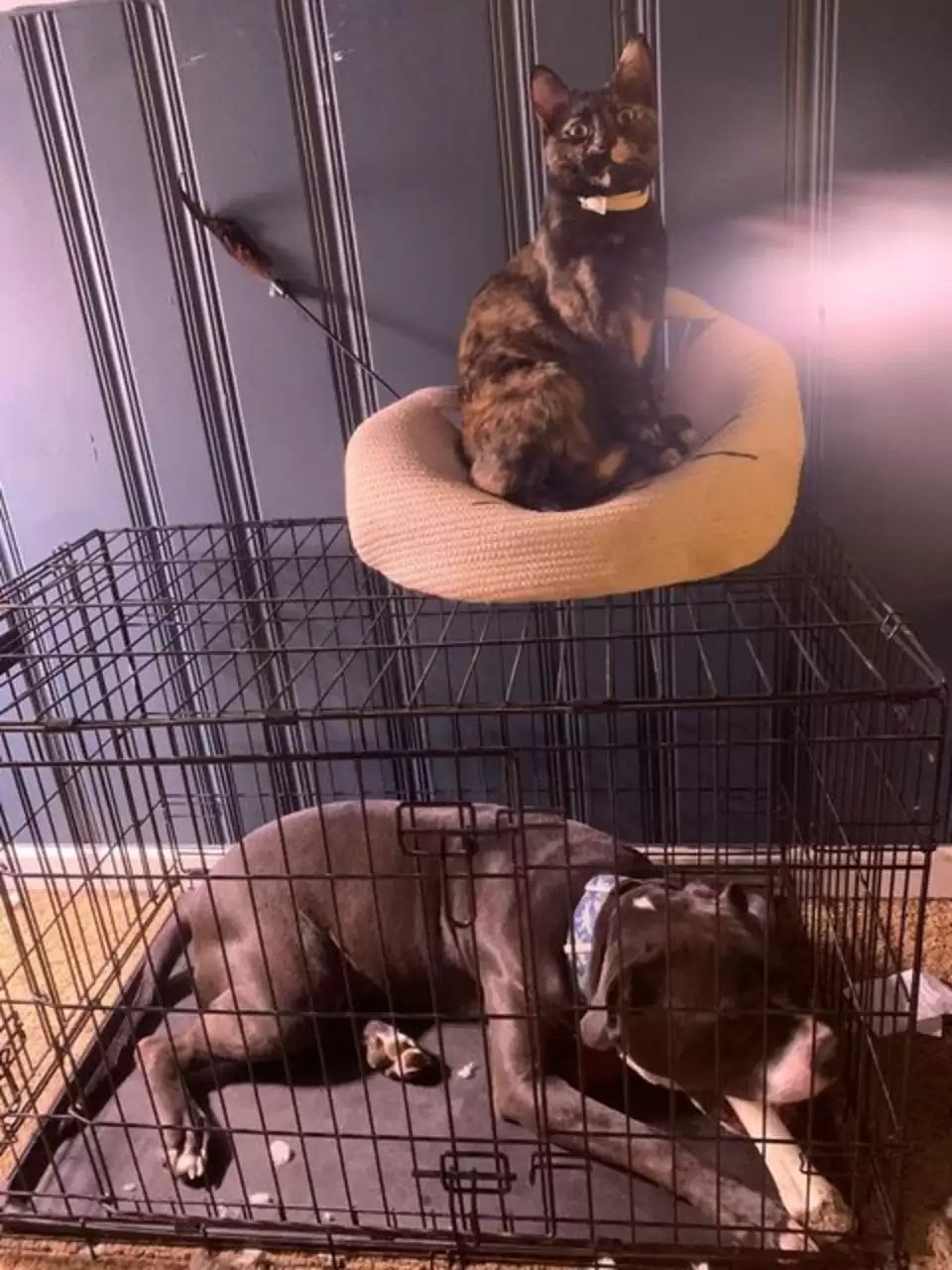 As a dog, it is really unusual that he purrs. But he still is a dog. It is still music to his mom. She is just happy that he is happy. And his siblings who are cats would no doubt agree.