We're introducing to you today, Chief, the most adorable puppy that looks like an Oreo cookie. Sara Hamilton, Chief's owner, once shared his photos on a very popular Facebook group; they immediately went viral, getting over 2,500 comments and 22,000 likes. Those who saw this puppy melted like snow in the sun, as he was such a fluff ball.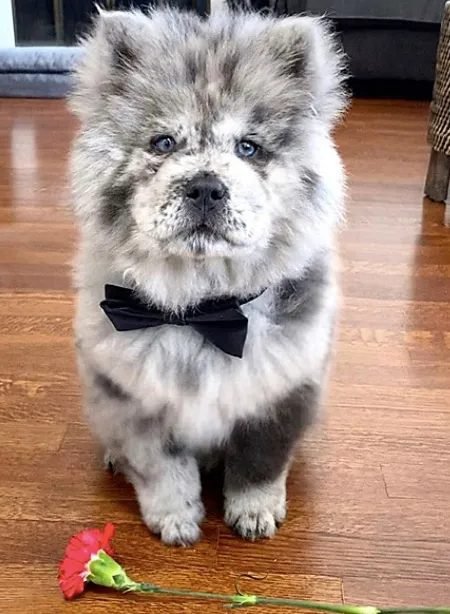 Chief has amazing character traits as well as an incredible charm and beauty. He is also about to become a therapy dog. In an interview, Sara says, "Our little Oreo cloud is actually named Chief. We call him that because his coat is similar to McFlurry with Oreo cookies.
We took Chief when he was 8 weeks old. He immediately realized that he had to go to the restroom outside. He's a very smart guy who learns everything quickly. The first thing we noticed about him, besides his unique coloring, is that he loves to cuddle and snore loudly."
Sara and her husband have also noticed that Chief is one dog that loves to go have a bath. They have noted that he gets very jealous when someone goes to the shower without him. Sara goes on to add, "This sweet ball of fur has been living with us for over a week. And now, during quarantine, we have enough time that we can devote to our puppy.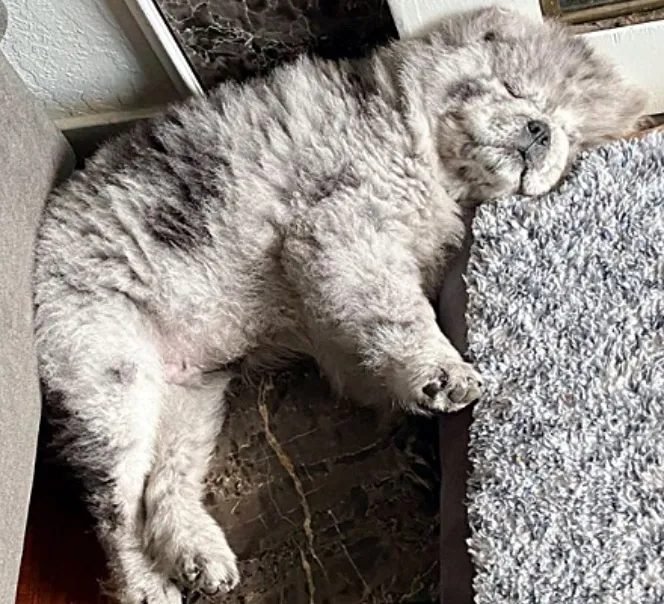 He also has a chameleon brother." The couple also trains Chief daily, teaching him etiquette. In the interview, Sara also goes on to say; "He's very good at teaching. As soon as everything is working out, and we can get back to normal life, we will take him with us to training for therapy dogs. Once he is one year old and has completed the basic course, he will be able to visit little patients in children's hospitals on a weekly basis and provide them with moral support."