It's a fact that elephants are now categorized as endangered animals. The number of elephants in the world are getting lower due to uncontrollable rise of the poachers. 
In Thailand, there are only 2000 wild elephants and this story is about one of them.
In Chiang Mai, north Thailand, a baby wild elephant was captured when he was trying to hide behind a post.
He was eating sugarcane in a farmer's field and was spotted by some people. Knowing that he was caught, the baby elephant tried to hide behind a narrow post, making everyone laugh. 
The baby elephant's attempt of hiding behind a post has gone viral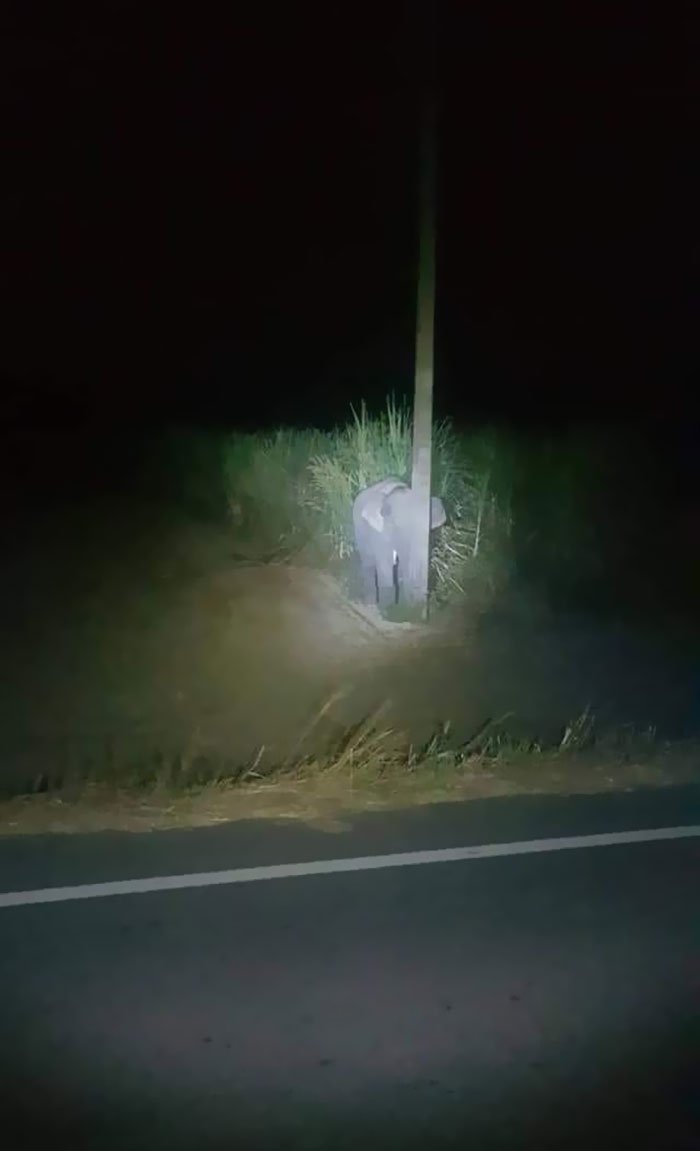 This little cutie might have wanted to taste some sugar and maybe that's why he ended up in the sugarcane field. He surely didn't want to be found out. But, when he realized that he was spotted, he probably thought that the post would cover him. Even after people shone a light on him, he has stayed still thinking that he is covered by the post. 
The original post was shared on FB on last 16th with the caption in Thai, which meant "Keep calm. Officers will see. Let's continue eating sugarcane."
The photo has gone viral on social media. More than 1k has shared it and 3k has liked it.
The people on internet has expressed their ideas about the baby elephant.