Every dog in shelters dreams to be a pet in a lovely family. But sometimes it takes their life. Meet Stuart. He spent 14 years to be in a lovely human family but he was not lucky enough. He came to the shelter when he was around 1 year old. Until he was 14 there was no luck. There were two failed adoptions and returns and then he worried that he would be in the shelter for the rest of his days. Then, the lucky day happened.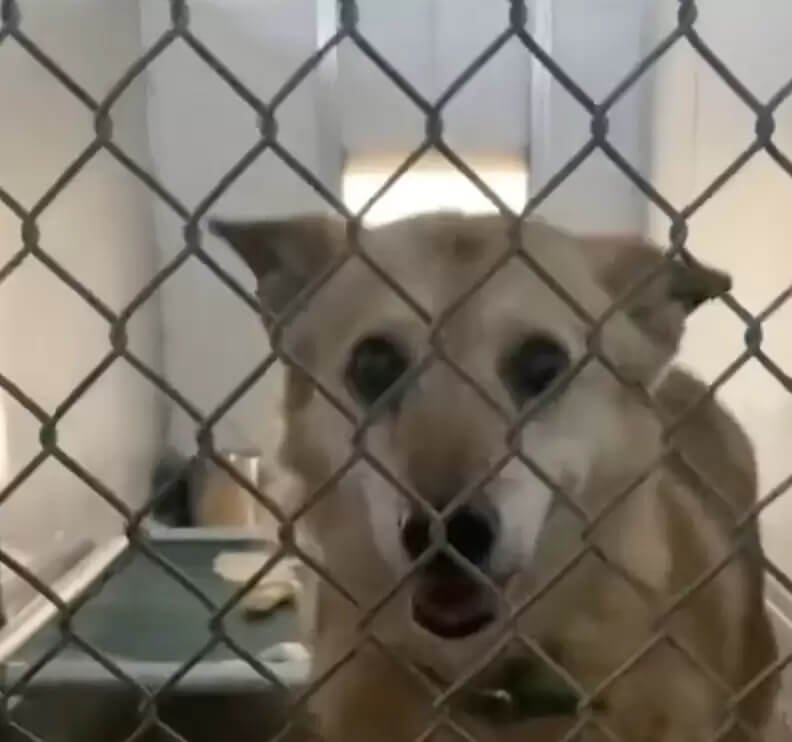 Not only this guy, but there were also dogs who spent 14, 10, 8, and 5 years like him. Emily Wozniak, former Friends of Strays Inc employee posted a video about Stuart on Tik Tok in hopes to find him a home.
The shepherd-heeler mix got plenty of attention from it, and a woman who lived five hours away was the special one, Natalie Synder. She knew that he will be perfect for her household. The shelter was not ready to let him adopt as he was spent many years with them. But finally, they decided to allow her to bring him home.
Now his life has drastically changed for the best. He doesn't need to sleep on the concrete or uncomfortably loud noises. He has an orthopedic bed and he loves to explore the bids in the backyard. His transition is emotional. Now he is experiencing his life on his own terms and conditions. Now he is really enjoying his dog life!