On that fine day, rescuers in Catsnip Etc animal shelter in Elkhart, Indiana, got a call about a cat mother who gave birth to her little ones in a storm drain. The rescuers were rushed to help the little family.
While the rescuers were busy bringing the family to safety, one little cutie had another plan! Go for an adventure that she will not forget soon.
A foster who works for Catsnip Etc, Missy McNeal said that the kittens were found by employees at a local factory. They have seen that the cat had been hanging around and had kittens there. When the rescuers went there, the employees had caught the other kittens. One kitten panicked and jumped into the spout which is go for straight down 3 feet.
Even the rescuers couldn't see her as he went down 3 feet. But luckily they could hear her cries. She was still 4 weeks old kitten and was afraid that she was alone! She had been down the pipe and crying for almost 24 hours before the rescuers were called. The rescue team used a genius idea to recognize the kitten's location. They feed a camera through a pipe beneath the cement. But eight hours were gone without any luck. They were not ready to leave her there overnight and they put food down the tunnels hoping some would reach her.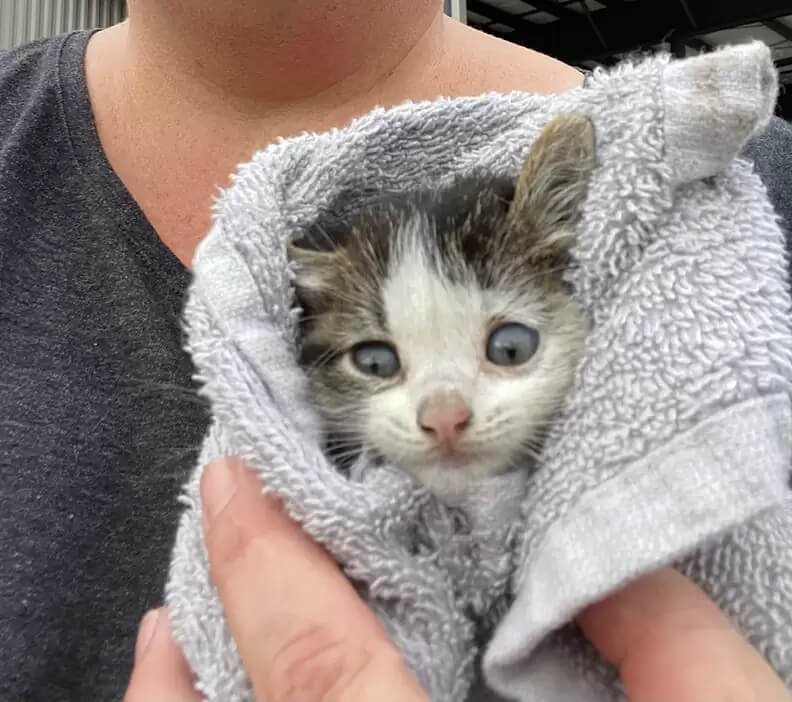 The team returned in the morning and they got a recommendation from the company- flush the pipes to draw the kitten into the open. It was a maze of pipes underground and it was the only thing they could do.
Luckily the team located a manhole that was 75 feet from where the kitten vanished. It was hidden by the grass. They could hear her cries echoing through the pipes. Then they needed someone small to go inside the pipe. Ashley, a volunteer came to help them. She went into the pipe and slowly inched her way along. After about 30 minutes she found the kitten who was there for nearly two days. She was scared and needed immediate care. She was covered in mud, freezing cold, and dehydrated.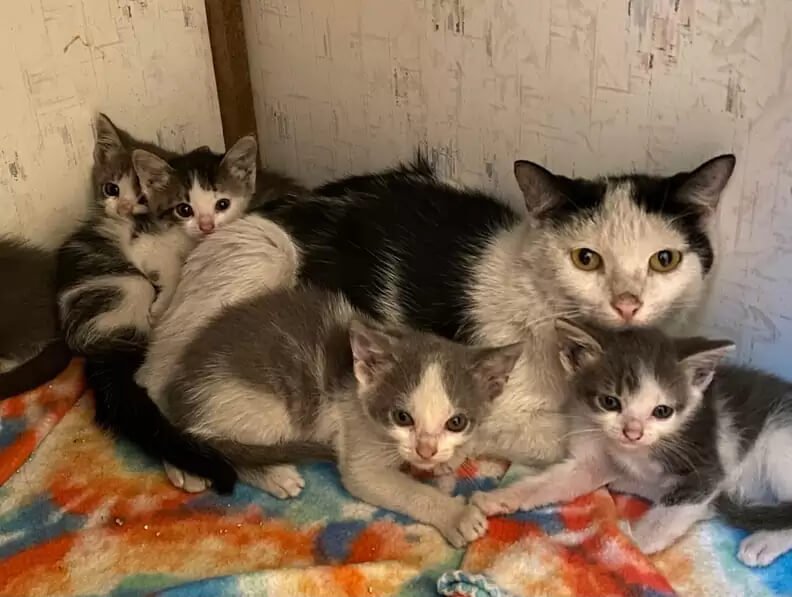 They took her out, warmed her up, and have her fluids and food through a syringe. She then ran to her mom!
Now the whole family is there with love and peace. Piper, the lost kitten now can go on adventures with her family in their foster home, until they found their forever homes.