Donna Lochmann, the chief lifesaving officer of Stray Rescue of St. Louis often gets calls about stray dogs, and this time it was about a stray pup that was living under an unoccupied van in St. Louis, Missouri. She went straight over to look for the pup.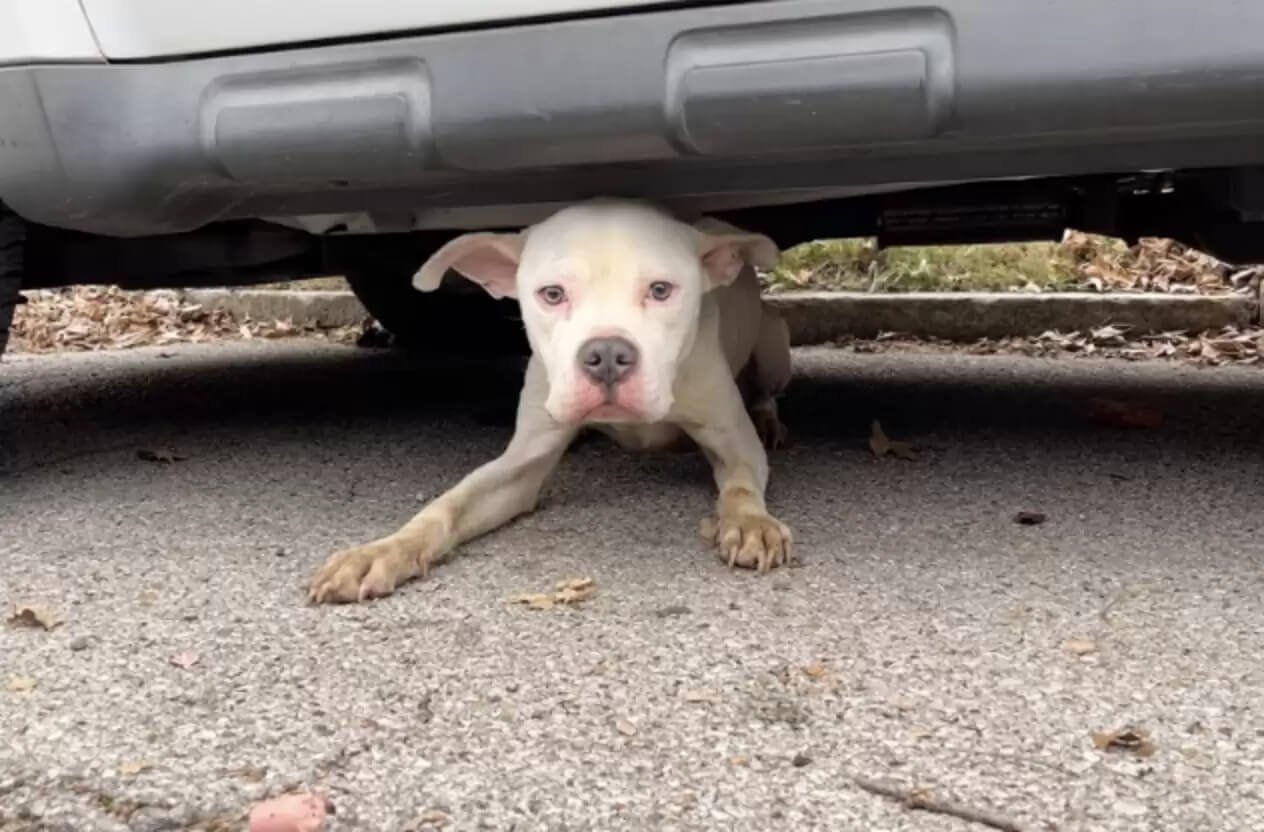 She checked a few cars first but couldn't find him until she heard a familiar dog growl. His growl grew louder as he got closer to him, but she knew what to do next. She says the growling is not a mean thing, because that is how they are trying to protect their selves.
Sooner she reached the white pit bull and he was still growling. But Lochmann refused to leave him alone. She could realize from his weight that he is starving for a long time. Then she began throwing some chunks of Vienna sausages under the car to ease his fears. He quickly ate them all, and surprisingly started to wag his tail.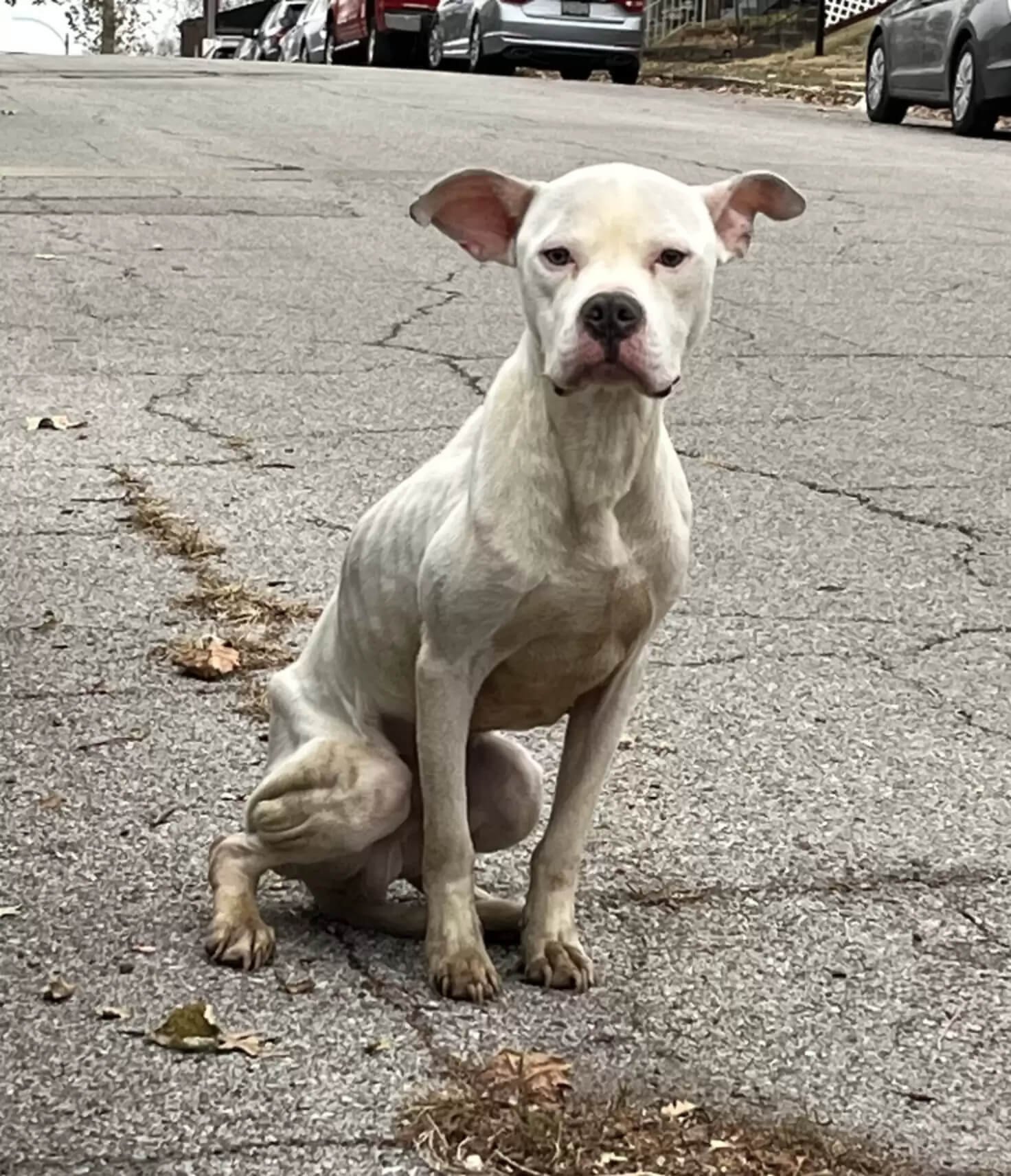 Slowly she started to throw the sausages further out from the car. After enjoying them he crept out from underneath the van and walked towards his rescuer. He was hesitant, but his tail started to continue wagging. It seemed that he knows finally someone is going to help him. Finally, the pup, later named Avalanche, got close enough to let her put a leash on him.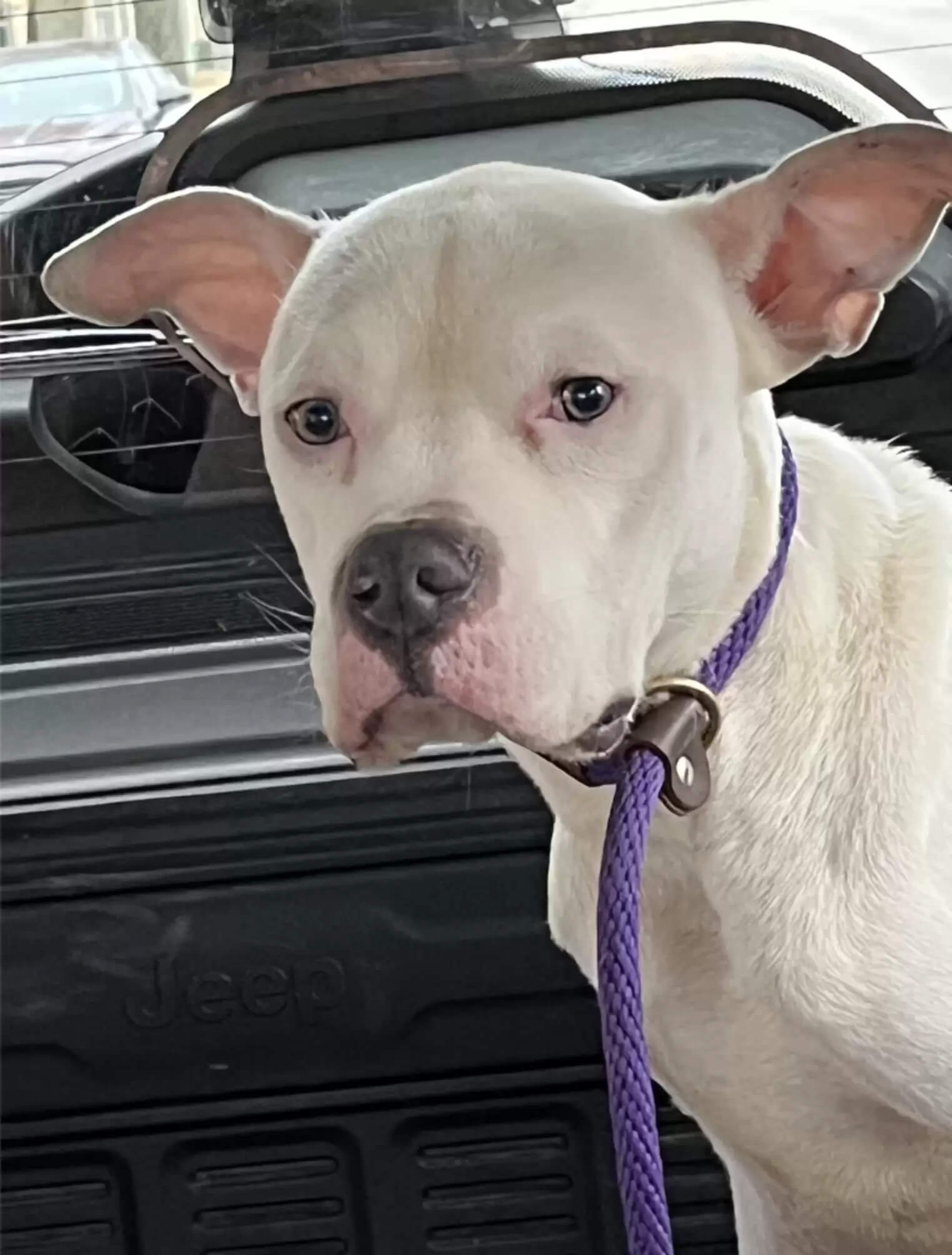 His wagging tail was a sign that he was happy. But he refused to follow her to her jeep alone. So Lochmann had to give him another bit of sausages. He just followed the little trail of sausages. Then he let the rescuer let him pick up and put him in the Jeep. Lochmann then brought him to the vet, where he got a full medical assessment and a much-needed bath.
Avalanche was so skinny and covered with deep sores from sitting on concrete for a long time. the vet team gave him some antibiotics and put him on a re-feeding schedule to start gaining weight again.
He had to spend only a few days in the veterinary clinic. He was then sent to the foster home during the Christmas season. He spent Christmas with his sweet foster siblings in the Christmas. Avalanche is finally enjoying where he is. Lochmann and the team are so happy at the end, that he got a new life.