One day a street cat in a severe frost came under the window of a fire station. She hoped that people in the station would help her. It was the Steinbach Fire Department in Canada. An attendant of the fire station noticed that there is a cat staring out the window at him and he was surprised. It was a cold evening and she had nowhere to go and she continued to sit under the window.
The firefighters let her into the room. They thought that she would freeze at night if stay outside. It seemed to look dirty and really wanted something to eat. And she responded with a purr to them.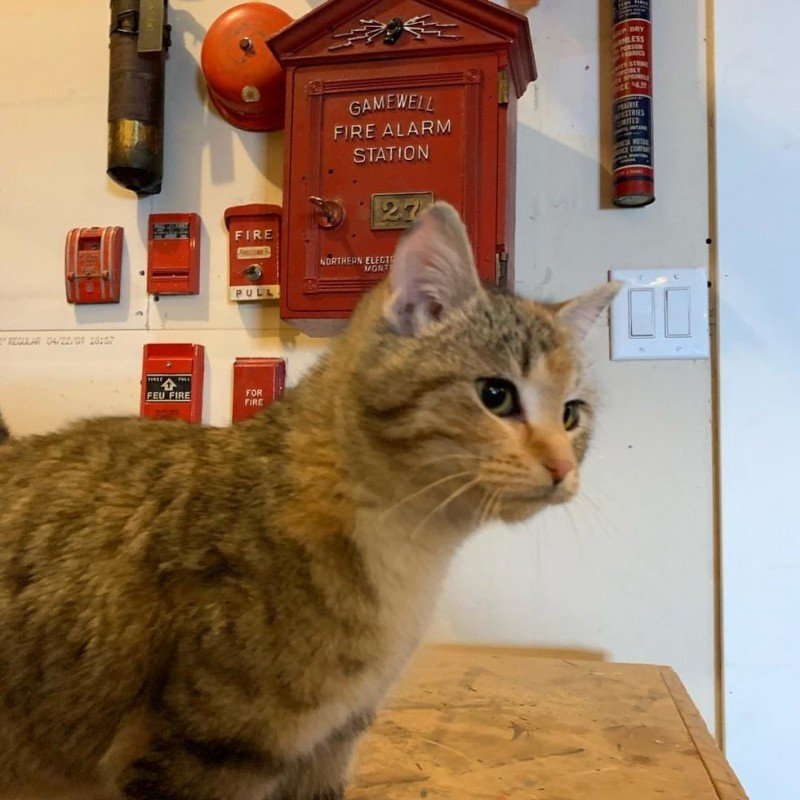 The fire chief Kelvin had four cats already in his home. He loved to offer her a temporary residence at his home. He named her Amber. The next day he brought her to the veterinarian. She was good in health apart from mild frostbite on the tips of the ears.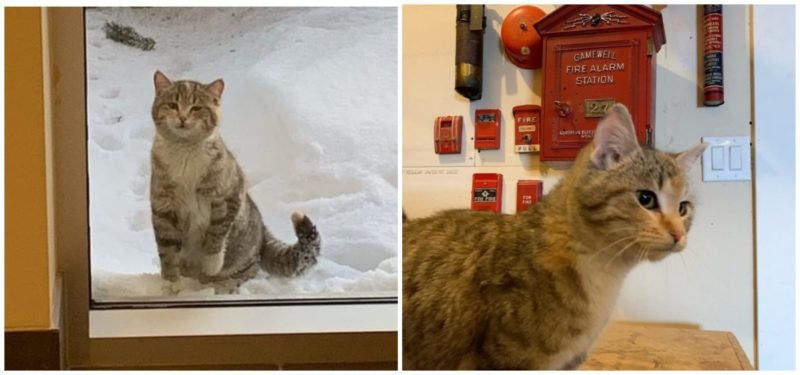 They believed that someone has missed their cat. So they decided to post her pictures on Facebook. But when for several days no one responded, they again took her to the vet. She was vaccinated in there and there were ear mites on her.
During the examinations, Amber did not resist at all.it seemed to enjoy human attention.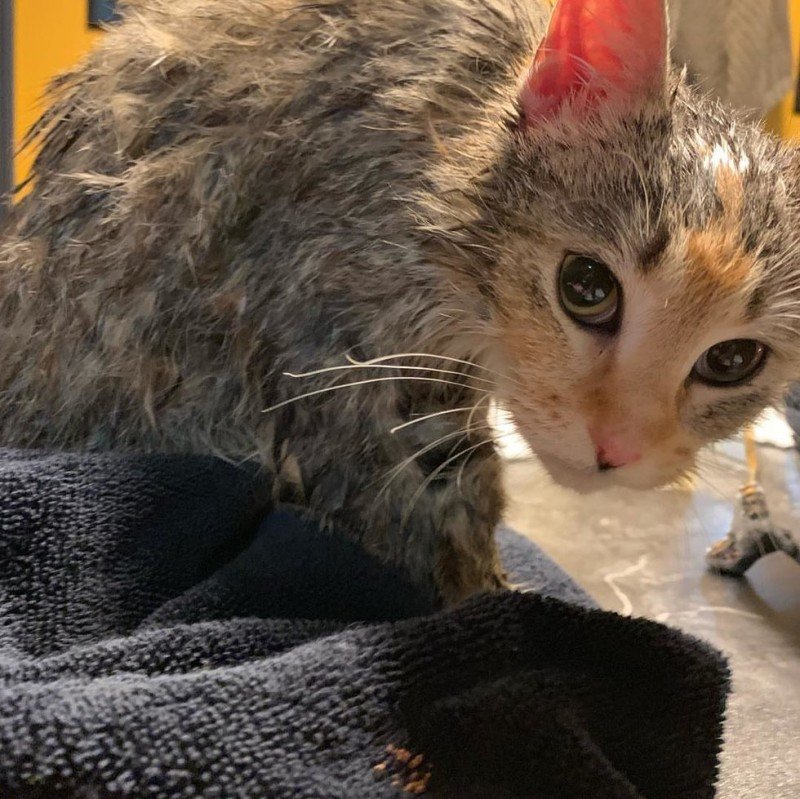 Some firefighters needed to make her a station cat. But the station has days off, and there is not even a duty officer and there will be no one to look after her.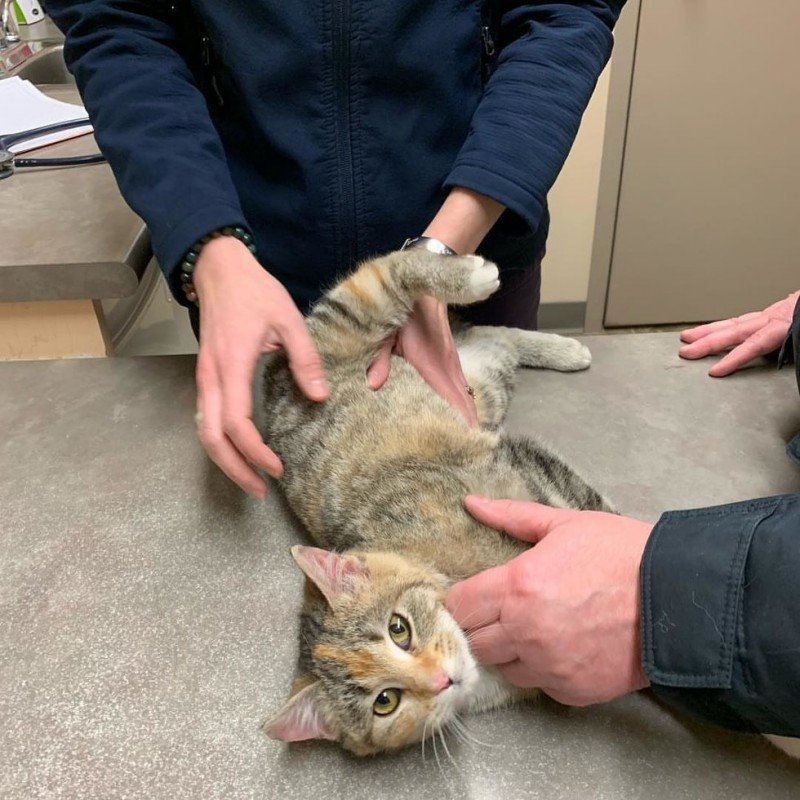 Therefore they need to give her to a permanent owner. Finally, they found someone to adopt her. Let's wish her to stay longer healthy life ahead.