Bruno is a good boy who had a sad life for a long time. His rescuers from the SPCA Wake County, North Carolina, say that Bruno used to live chained up outside. Sadly one ear was torn off when another dog attacked him and he was not able to run away.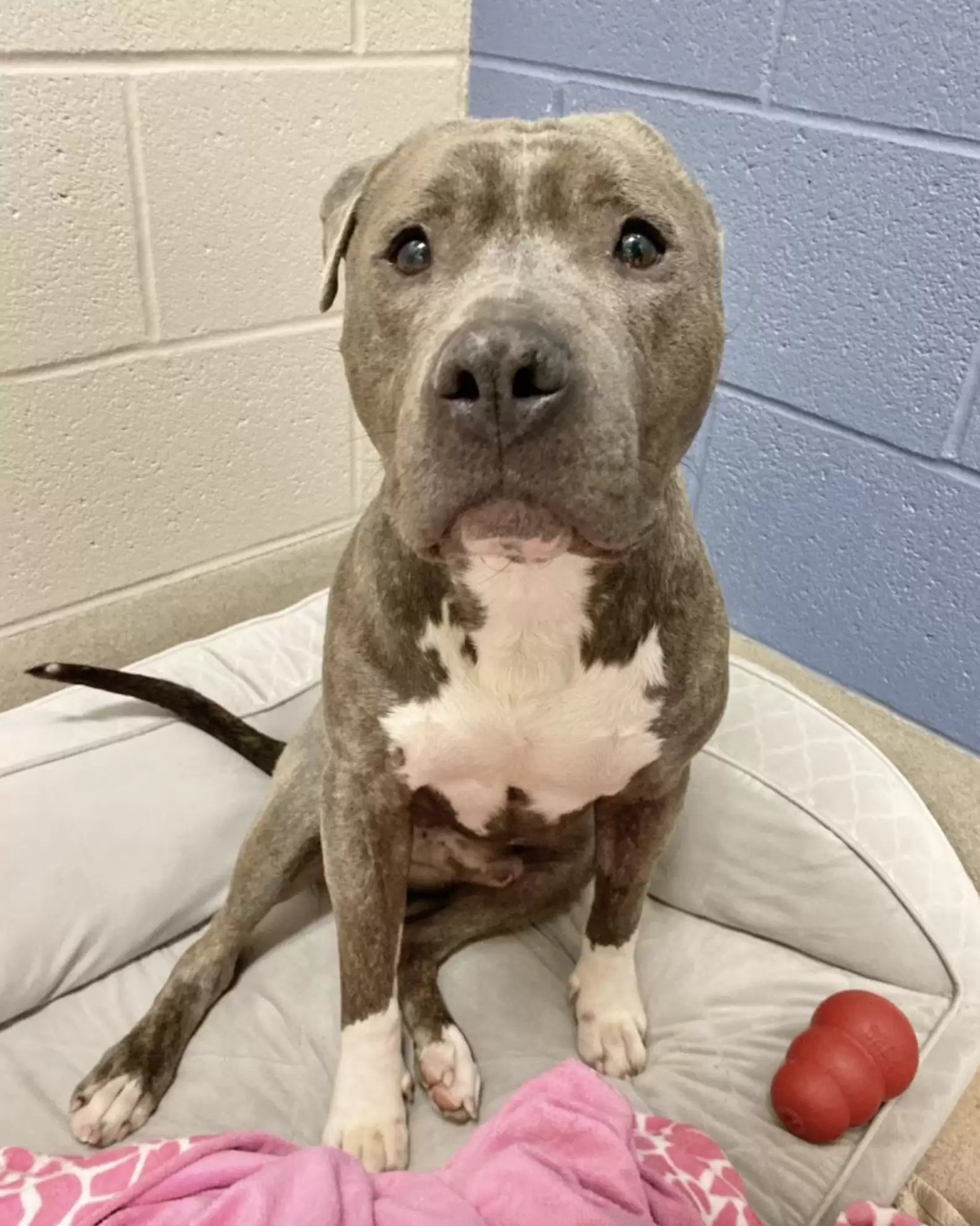 Since then, with the scars he got Bruno's spirit proved that he is far more resilient than anyone expected. He was not just a dog with a broken ear. To make his life easier and more fun, his caretakers decided to gift him a friend- a plush dog. The plush dog was Bruno's best friend and the pair instantly became inseparable.
Sooner he saw that it was not only him alone in form. Bruno tore one of the ears of his favourite toy. The staff member who found this couldn't believe his eyes that Bruno has torn the same ear he is missing.
Even with that imperfection, he still loves his toy friend very much. He knows that there is nothing wrong with him. Now he has a best friend who is just like him. The staff believes that if Bruno was hoping to send a message with that modification to his favourite toy, the message was received for sure. And after that, the SPCA of Wake County posted about the two companions in their posts, and it went viral.
Not within a long time, finally, the lucky soul got the good news that everyone was waiting for! He found a home!
He got a new dad, and now he can be safe in his house with his favourite stuffie. The staff says that the adopter promised to give him the love he is waiting for! The sad past can never be erased from his life, but there is a whole new life is waiting for him to be fulfilling with love, happiness and joy!