Two men were working in an abandoned house in Ambergris Caye, Belize when they accidentally heard a growl. They were surprised and looked up. There was an old couch suddenly moving. They thought it might be a crocodile as the house was in a wet and marshy area. So they instantly called Aces Wildlife Rescue.
The rescuers arrived and realized that the noise was not coming from a crocodile. They knew that it was from someone much smaller.
It was a mother raccoon. She was saving her babies. When the rescuers arrived the mother raccoon was nervous about the humans. But she was nearby and didn't leave her babies alone. She was waiting for a moment to reunite with the babies.
The rescuers had a plan. They placed the babies in a tub and stood back to let the mother raccoon come and retrieve all three babies and carry them off one by one.
The mama carefully reached the tub and moved each of her babies to a hidden location nearby. She was outside the window before the rescuers placed the box down. They didn't know where she took them, but she came back within 10 minutes to grab the next one and the one after that. Aces didn't forget to capture the moment in a video too.
The Aces representative also mentioned the importance of calling for professional help when you see a raccoon or any other wild animal in need.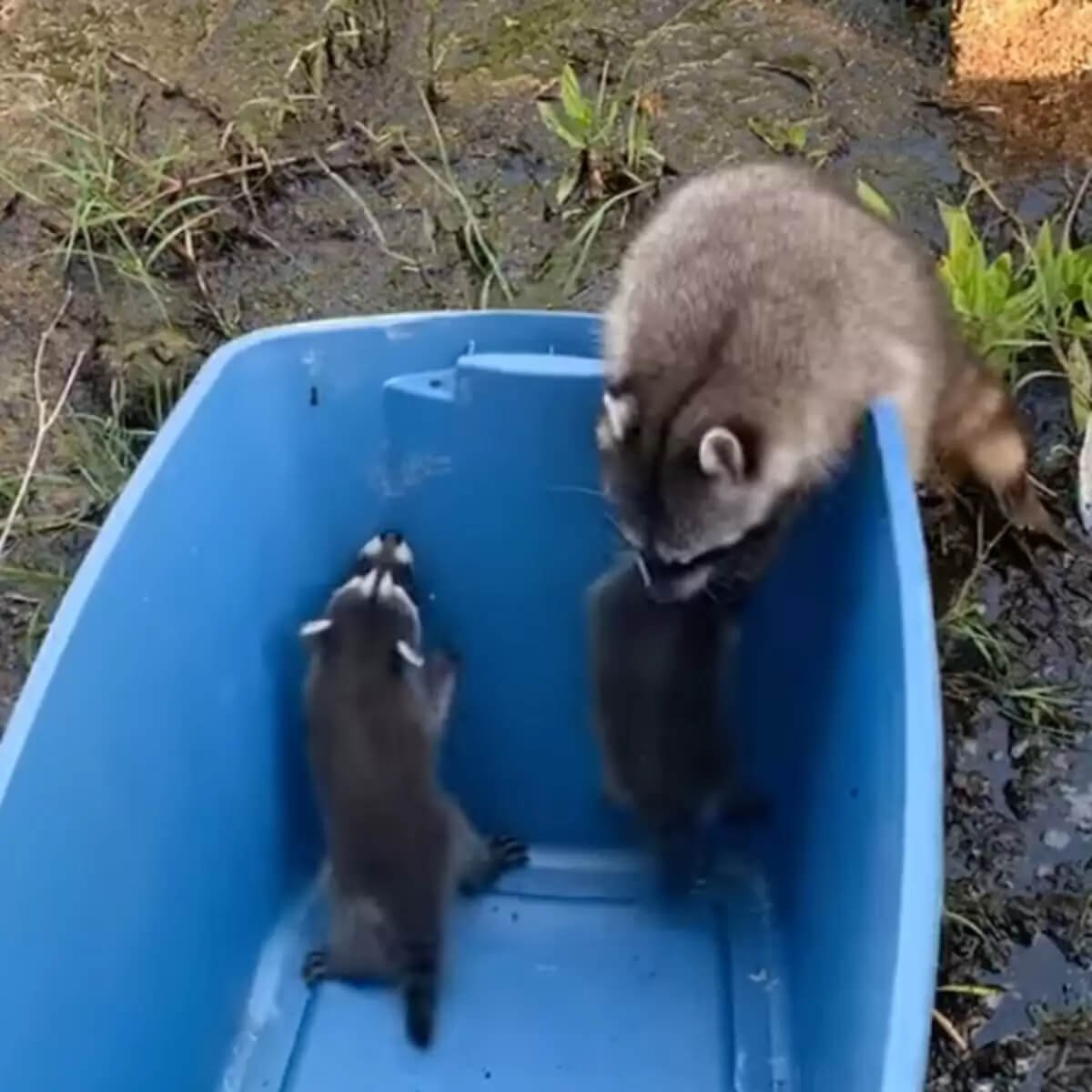 Raccoons are very family-oriented animals and in this case, it was a pleasure that the mama could finally reunite with her babies. The Aces said that she was such a good mama! The rescuers were so happy that they could help them with such a scenario.