Stevie arrived at Dogtown SA as a stray when he was a year old pup. He was outgoing and sweet with both people and other dogs. His new friends at the shelter figured it wouldn't be long before he found his forever new home. But unfortunately, that was not the case.
For six years Stevie was passed over again and again. No one was ever really sure why!
The adoption manager Elanza Kloppers says that it is also a mystery to them. Stevie met lots of potential families. But for some reason, another dog was always chosen. Many of his dog friends got adopted through the years. But Stevie was not included in there. She says that being a black dog also didn't help. It is quite common for black dogs to be overlooked in shelters.
But Stevie, together with his rescuers never gave up hope that his perfect family was out there somewhere and what they thought was right.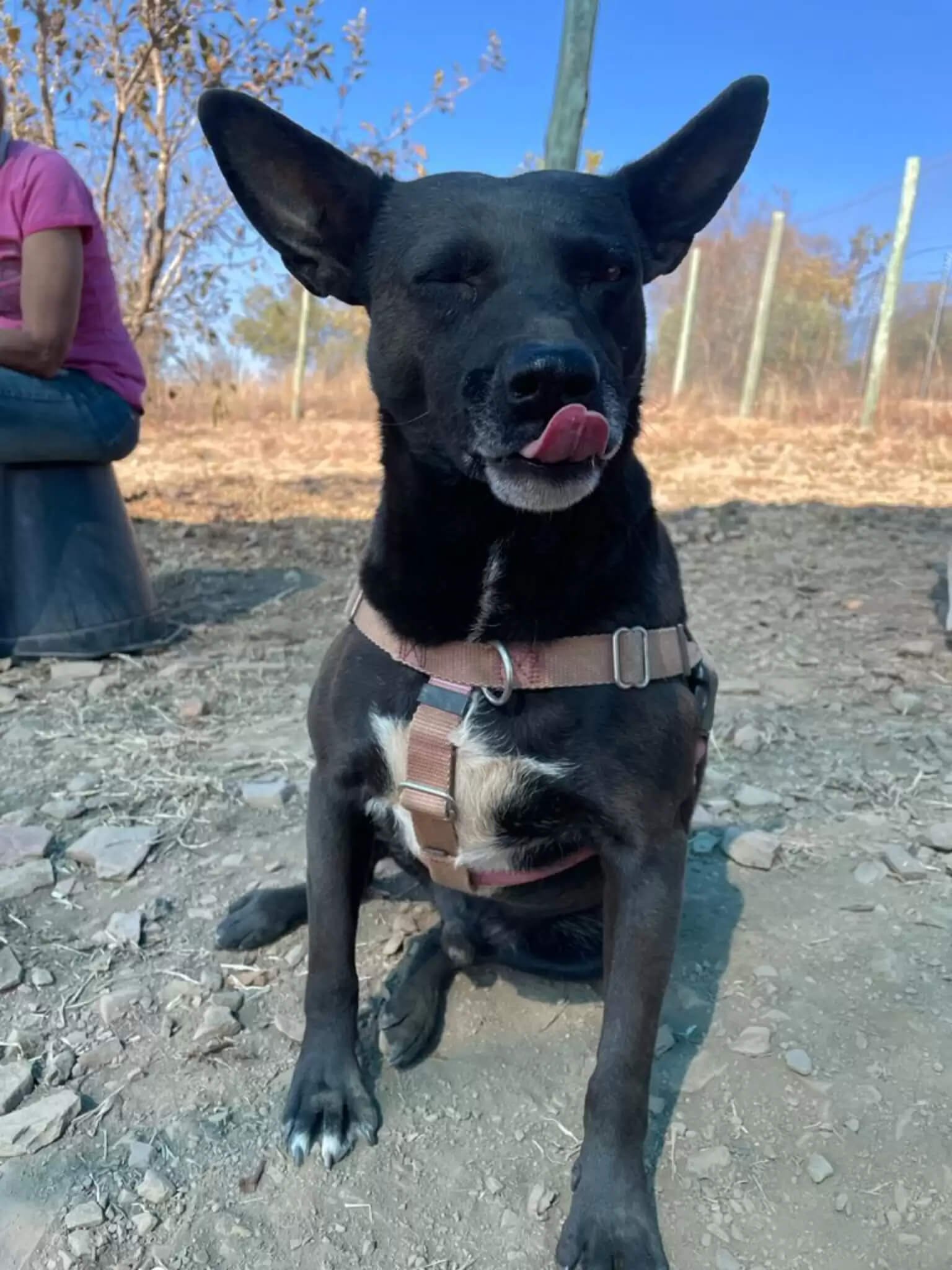 Kloppers and the team were overjoyed when they got to know that Stevie was the one who got adopted that time. Finally, it was time for him and all of them have been hoping and praying for so long. She also let their volunteers know it immediately and they couldn't believe the news. Everybody was happy for him and it was beautiful to see.
The staff quickly began preparing to finally send him off to his forever home. As he lived in the shelter for a long time, everyone who worked there had come to love Stevie like their own dog. They really wanted to do something special to honor his time there and celebrate his new chapter. On his last day when he headed out to the car, everyone at the shelter lined up to say one last goodbye to their beloved Stevie.
As he made his own way down the lines of his cheering friends, he was so excited. He knew that it was a special day and he was so happy. All of his friends had come out to see him off. For Stevie, it may be the best day of his life so far!
He wagged his tail and said goodbye to everyone. He loved the team very much. Kloppers says that she thinks he couldn't believe his eyes having all his favorite people together wishing him and cheering him on. It was an emotional day for every one of them. Stevie got into the vehicle to go to his forever home happily.
Now he is settled in his forever home. His new dad calls him Stevie Wonderful and he absolutely adores him. it is clear that Stevie already loves him just as much. They go everywhere together and look for more adventures to come. It may have taken a while but Stevie has found his happy soul after all.