Simon and Sabastian had been a bonded pair. One of them never went anywhere without the other. If only they could find a forever home and get off the streets together they would have gone for it.
One day their chance presented itself. They were not ready to let it go away.
Colleen Green became their survivor. At first, she was ready to rescue only one cat, but the kittens had their plans.
The orange fluffy Simon was her choice. But whenever she picked him up, the black fluffy shy guy started to jump up into her arms along with Simon. Then they wrapped their arms around each other and gazed with such love towards Green. When she said something to them, they moved their little heads together, like they were one.
They did the same thing every time Green came by. She wanted to tell them that she can't take them both, but after a few of these incidents, Green gave in and took both cats home.
Green saw how much they are connected and she was not ready to break their bond. She describes them as complete opposites day and night.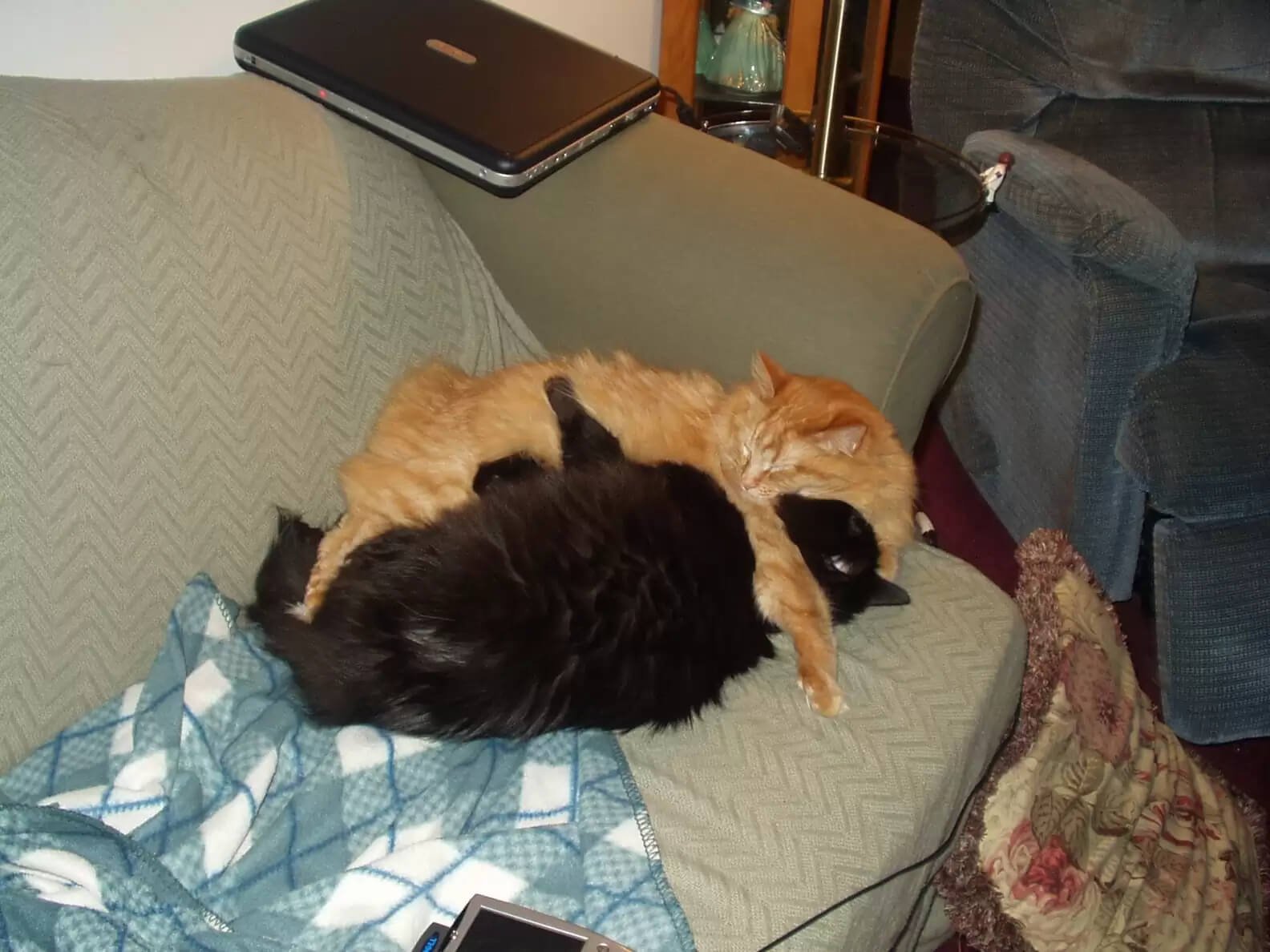 They were a really special pair to Green. She loves them so much and they are an adorable pair.
Simon and Sabastian lived a long and happy life together at Green's house. They cuddled and hugged each other every day and they were grateful to have a safe home together.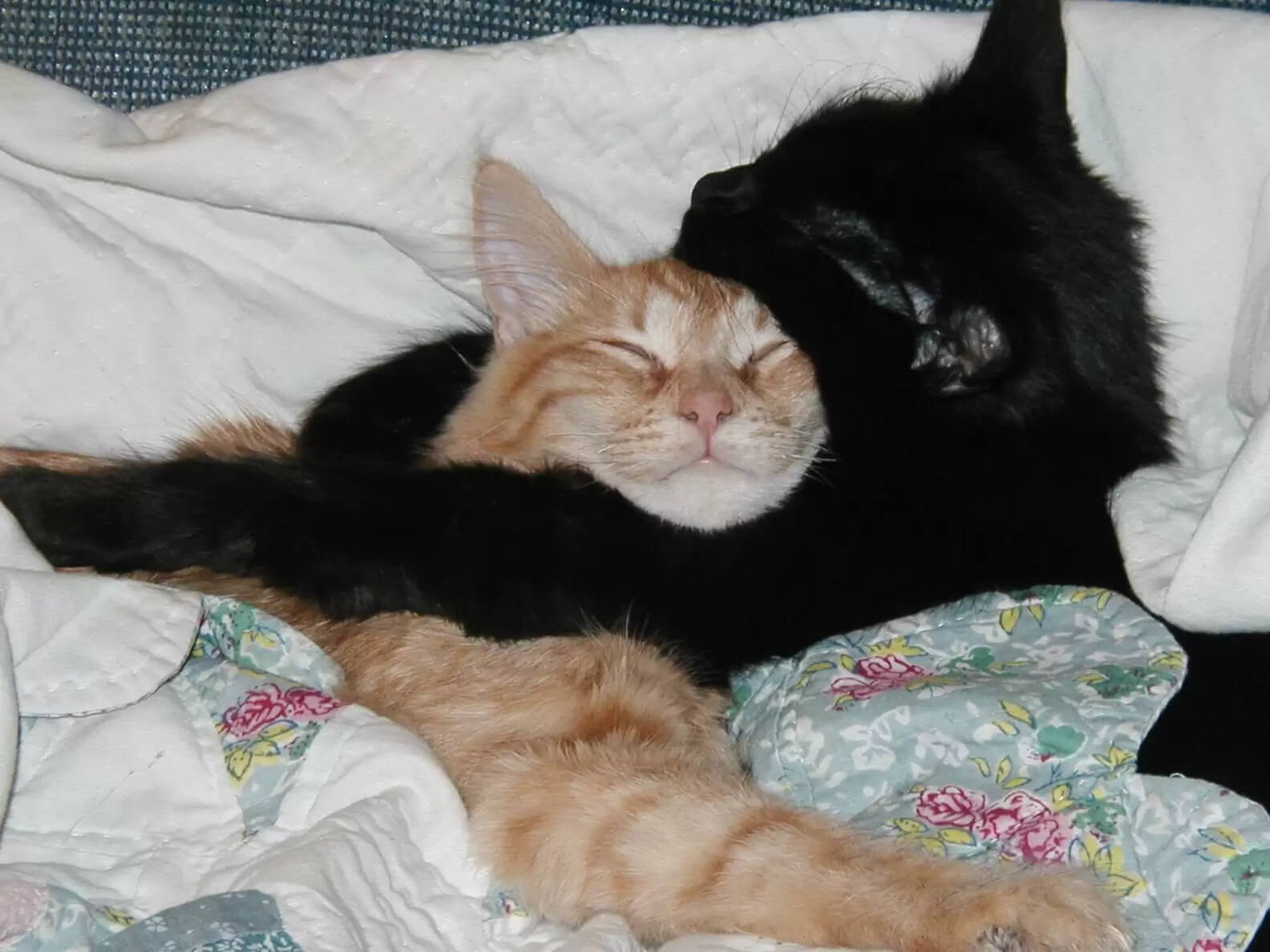 Sadly they lost Simon at age of 16, and Green knew that the other one can't be without him. He passed away less than a month later. "I know wherever they are, they are hugging," Green said.