If you are a cat person, you know what the main part of their routine is. Sleeping, of course! Most cats love to sleep with their humans and this story is about such a human-addicted cat.
Charlie is a 16-years-old rescue cat. He is a good boy who can sleep on his own. But he prefers a special routine with his favorite human who knows him very well. Fortunately, his human dad knows how much it means to his pet.
Corner Coley, Charlie's owner, says that it started at the beginning of this year. Once he had to return home from an extended period away due to work. On the first night since he returned Charlie insisted on being spooned. Starting from that night, the elderly tabby cat's favorite part of the day is being the little spoon.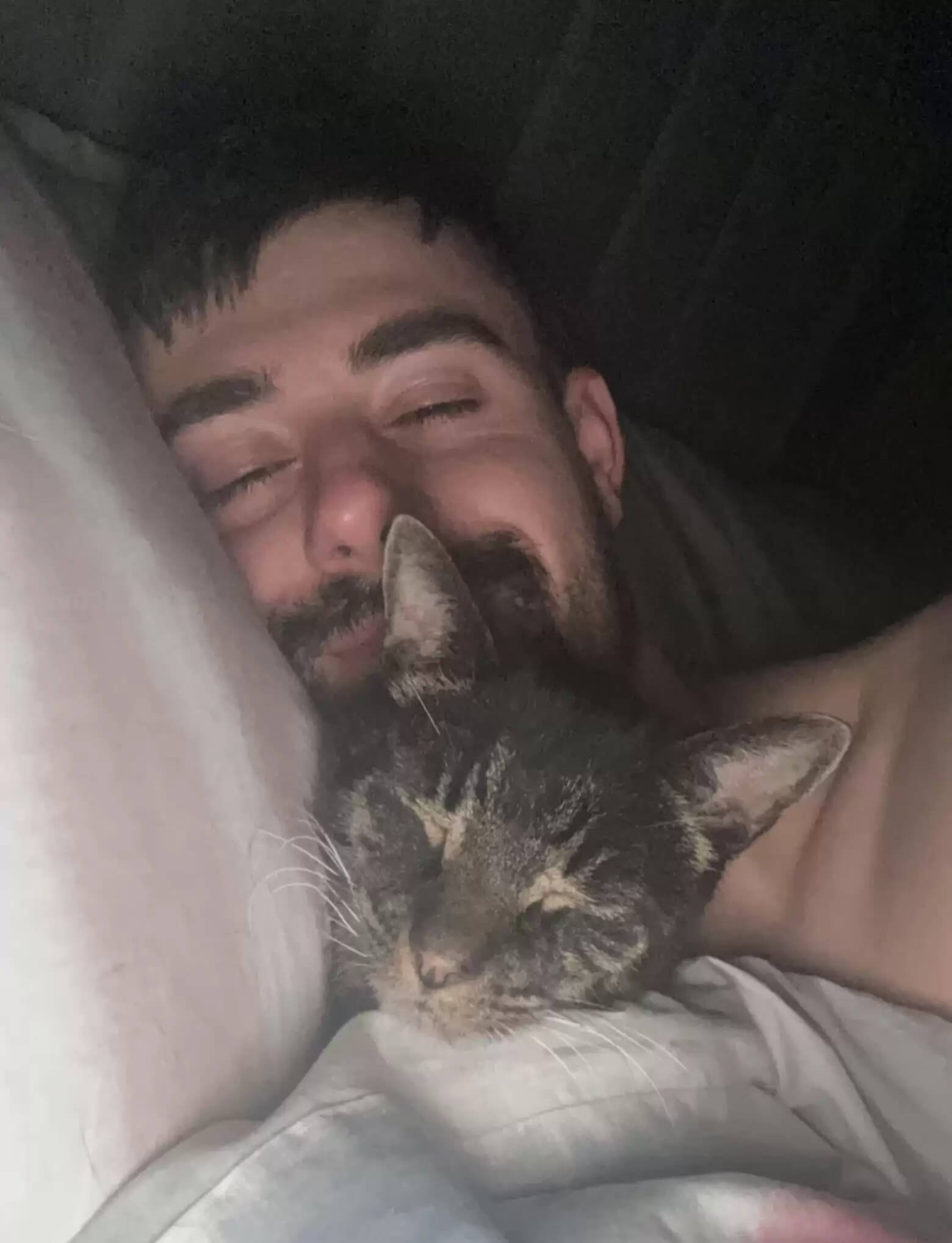 Charlie loves to sleep on the bed as it is where his dad's place to sleep. He also wanted to be a part of that. He usually enters Coley's room around 10 pm. If Coley was already on the bed, he will force his way under the covers. If not he used to sit in the exact same place where Coley sleeps and meow until he goes to bed.
Coley rescued this extremely laid-back cat eight years ago. Most nights he will spend the entire night with him, except for the short trips for water. Mostly he will return promptly and he gently pads him awake to let him back into the spoon.
He is an elder but an attention seeker. Coley says that if he needs your attention, he will meow the house down! But Coley doesn't mind it at all. He loves his routine and their relationship. His purrs and snuggles can make the struggle of a hard day take away!