Although Snoopy doesn't like very small spaces, recently she has found a very irresistible tent. In an interview, Snoopy's adoptive mom, Kyla McGuire, who adopted her from a rescue in Missouri about 5 years ago, says: "It was surprising to catch her there."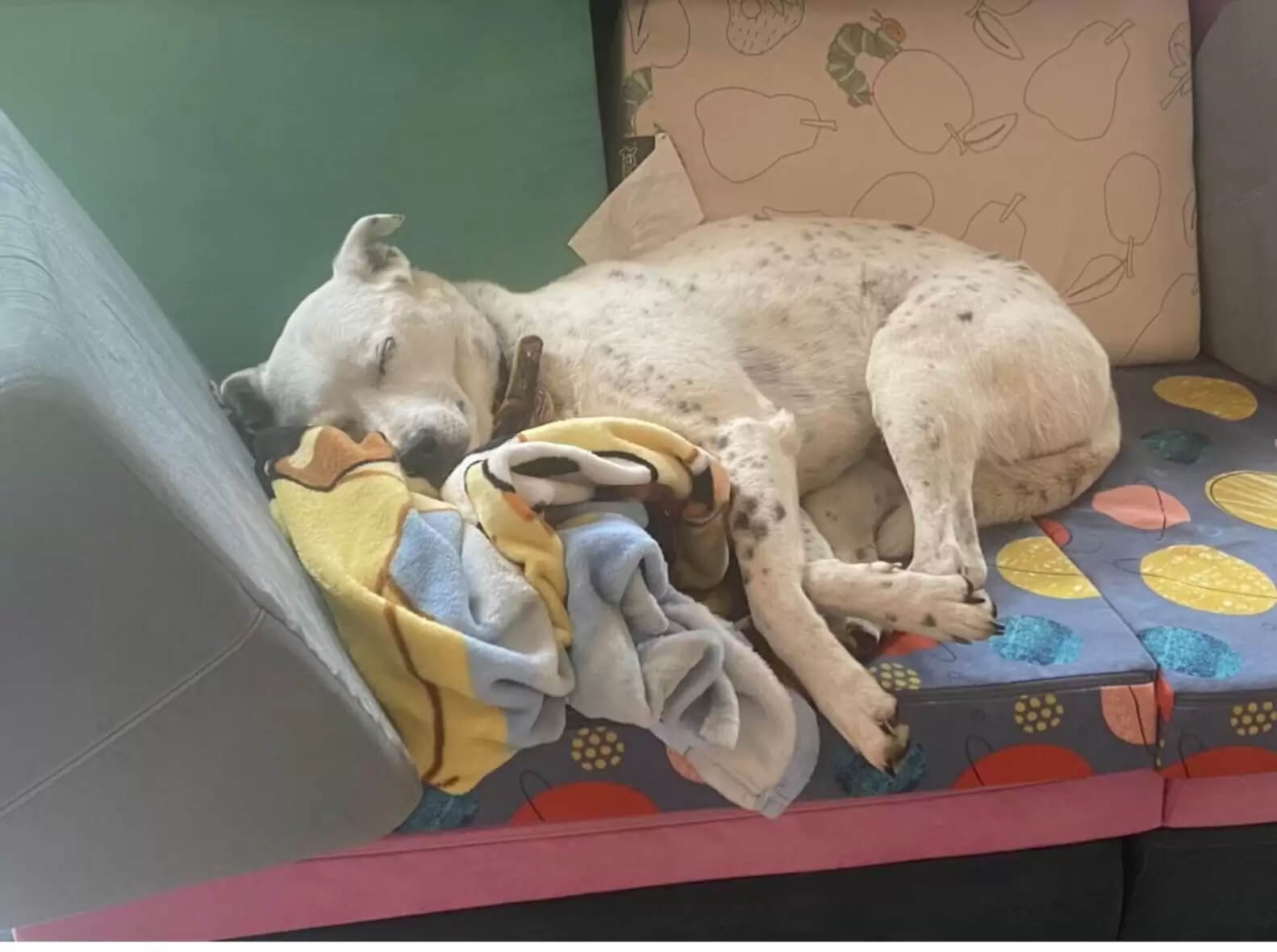 At first, Snoopy was a very shy dog, and the rescue had told her adoptive mom that the pup was found in a ditch with her sister, and that was all that they knew about her. McGuire also says: "She kind of moped around the first week or so." With time, the pup began to get more comfortable and started exploring. She started trying to get into the trash, and even started bossing around her sibling, a border collie named Loki.
And then came the tent.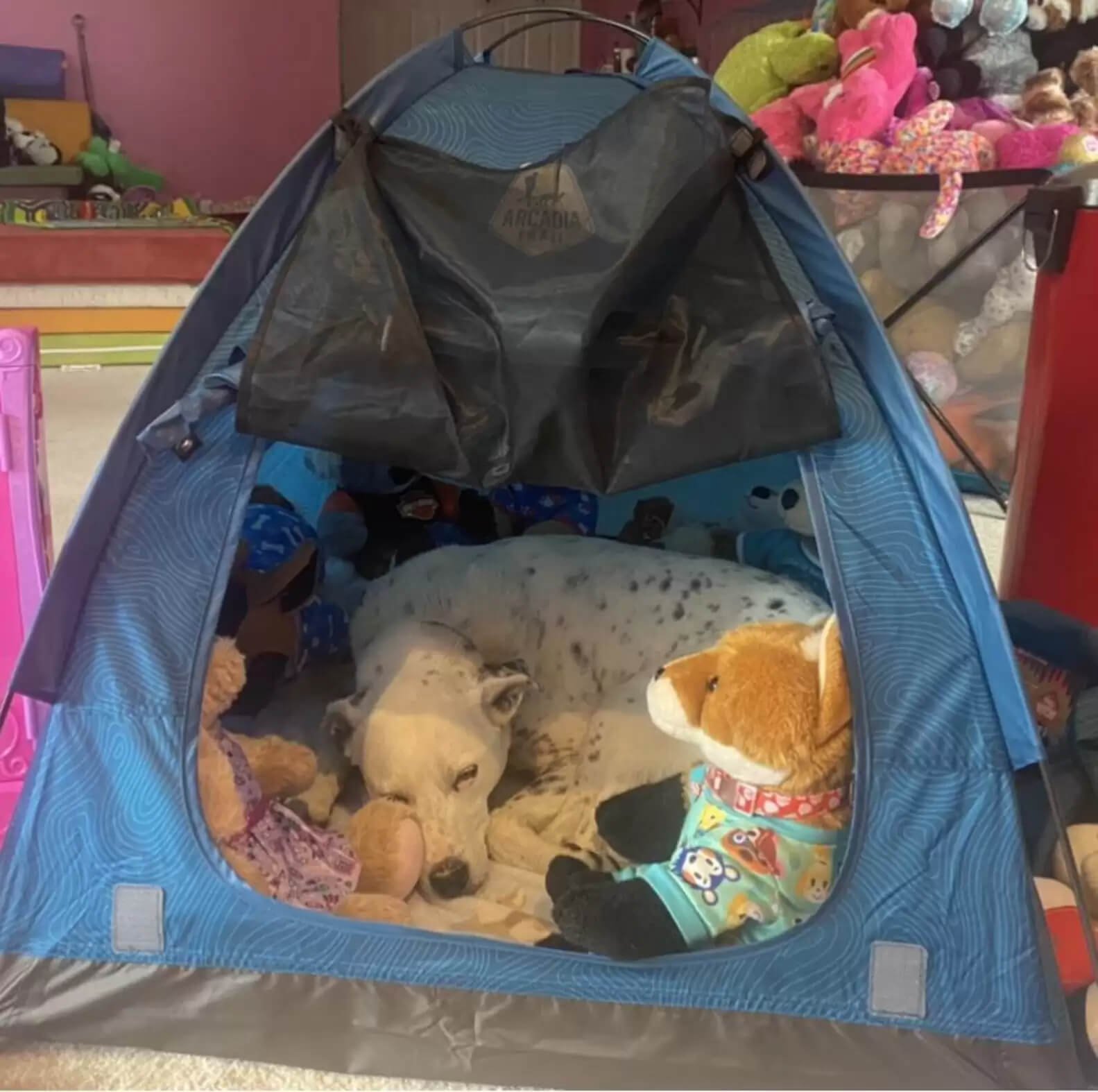 Snoopy's human mom initially bought the tent to put her stuffed animal collection, and never expect Snoopy to hop into this tiny abode. Snoopy was a dog that hated crate training, and would only go into her crate for emergencies. McGuire, who has benefitted abundantly from Snoopy's love and affection, also had this to say: "She doesn't tear [the stuffed animals] up or anything. But she loves lying with them. Snoopy has definitely changed my life for the better. She keeps me company all day and knows when I'm upset."
The tent has become Snoopy's private playhouse, and a way for her to spend time with her mom, and live in style. To wrap up the interview, the woman had this to say: "Every time I sit by [the tent], she gets in."