On a sunny day the Chautauqua County Sheriff's Department in New York got a call notifying them about an injured dog which had been hit by a car. The sergeant on call that the time Chris Howlett immediately rushed to the scene and found the injured creature on a pile of snow. The gracious officer took off his jacket and covered the cold and hurt dog to keep him warm and to stop him going into further shock.
The officer from the Chautauqua County Sheriff's Department sat with the cold animal and reassured the pup that she wasn't alone while they waited for help to arrive. As soon as help arrived, the dog was taken to the local vet for treatment, and thankfully, for the relief of everyone, the pup had only a few minor injuries. After treatment, the pup named Rouge was sent home.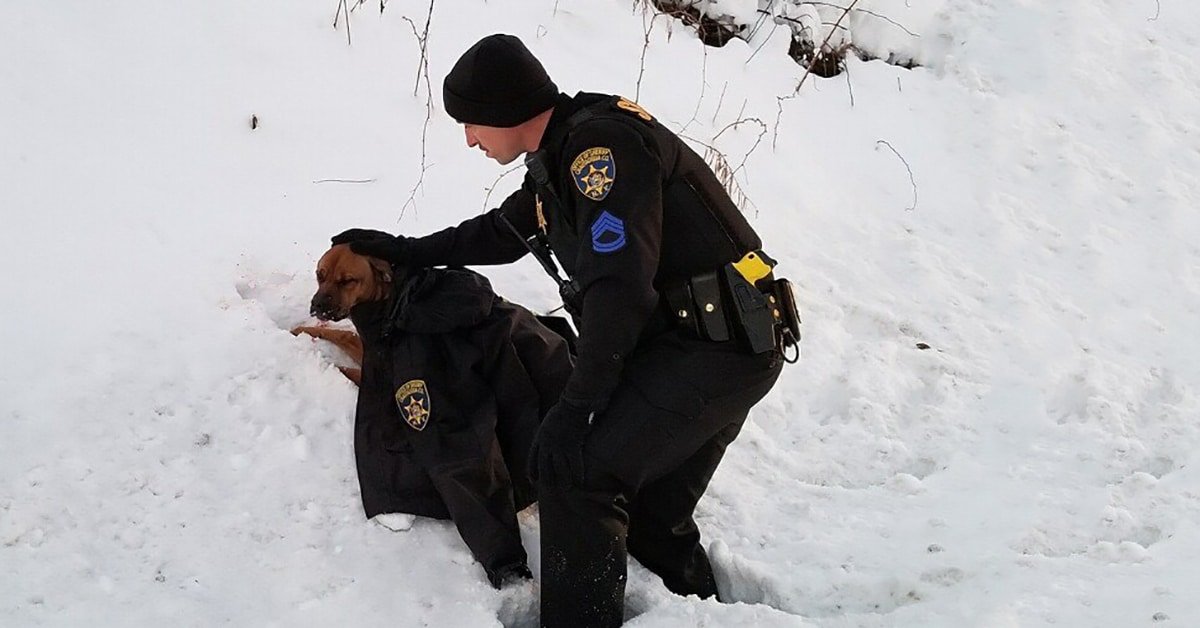 The Chautauqua County Sheriff's Department had this to say regarding the rescue: "The family has reached out to provide an update. Her name is Rogue and she is being evaluated by Veterinarians. She is doing well and hopefully, we will be back home by Monday. I am sure the family has greatly appreciated the outpouring of support from everyone.
During times that there seems to be negative press towards law enforcement, this shows a bit of compassion on the part of law enforcement and specifically our deputies. Sgt. Chris Howlett seen comforting a dog that had been struck by a vehicle. She was reunited with her owners who are monitoring her condition. She sustained minor injuries but is expected to be okay."
The entire world thanks and shares their gratitude to Sergeant Chris Howlett for his love and kindness…