The animal world is so much beautiful and animal friendships are so beautiful to look at. It can also melt our hearts. This relationship is between a chimpanzee and a gorilla baby. The cutest photographs show their gentle relationship.
Michael Poliza is the photographer who captured these amazing clicks. They are playing together, hugging, and just being good friends.
In their baby ages, they are just like humans too. Playful with every baby without knowing who is it. But when they get old they can be changed because naturally adult gorillas are territorial and aggressive animals. So we can't hope that they will keep remain friends throughout their adulthood.
#1. Can I have a little bit of fire buddy?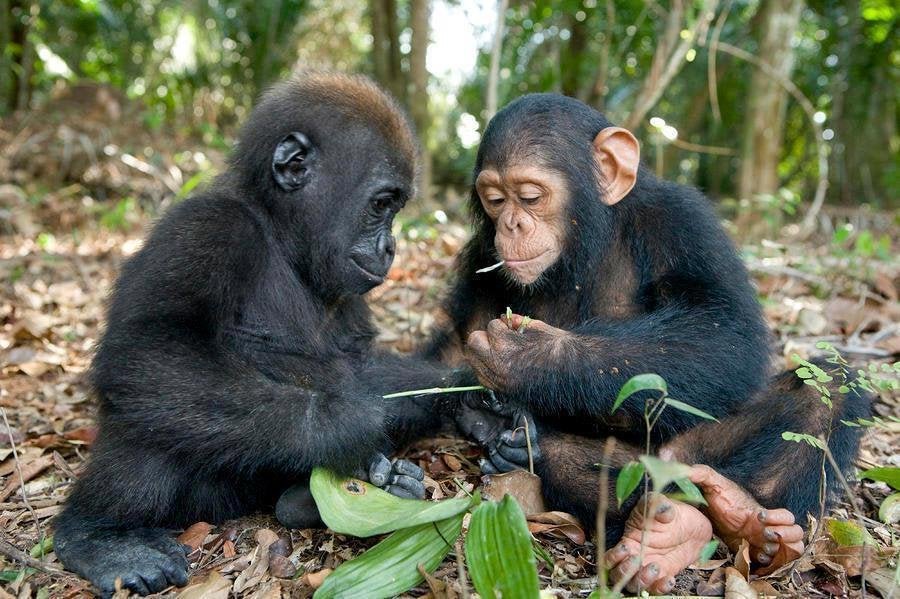 #2. Oh, I am holding him take a quick snap, will you?
#3. Good friends at good times! We are always together!
#4. Yo! We have to go through this buddy. Life is so hard you know!