Scott Dere is a photographer, and one day when he was out photographing owls, one cheeky owl flies in and lands on his camera. The strange part of this was that it blended perfectly with the camouflaged camera lens.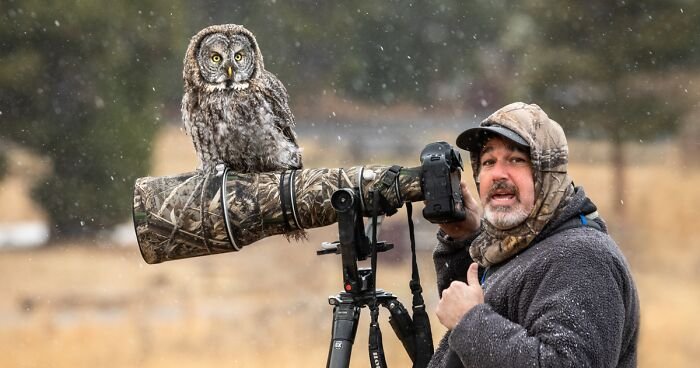 In an interview, the photographer had this to say: "In a minute or two, I found one perched and wolf-whistled to the three others. It was an incredible moment when the owl decided to land on my head! It sent tingles down my spine for hours. After a moment, the owl repositioned on my lens, and I was able to pivot it slightly to pose for an image. Thankfully Beau has the reflexes and sense to take the photograph that I will cherish forever."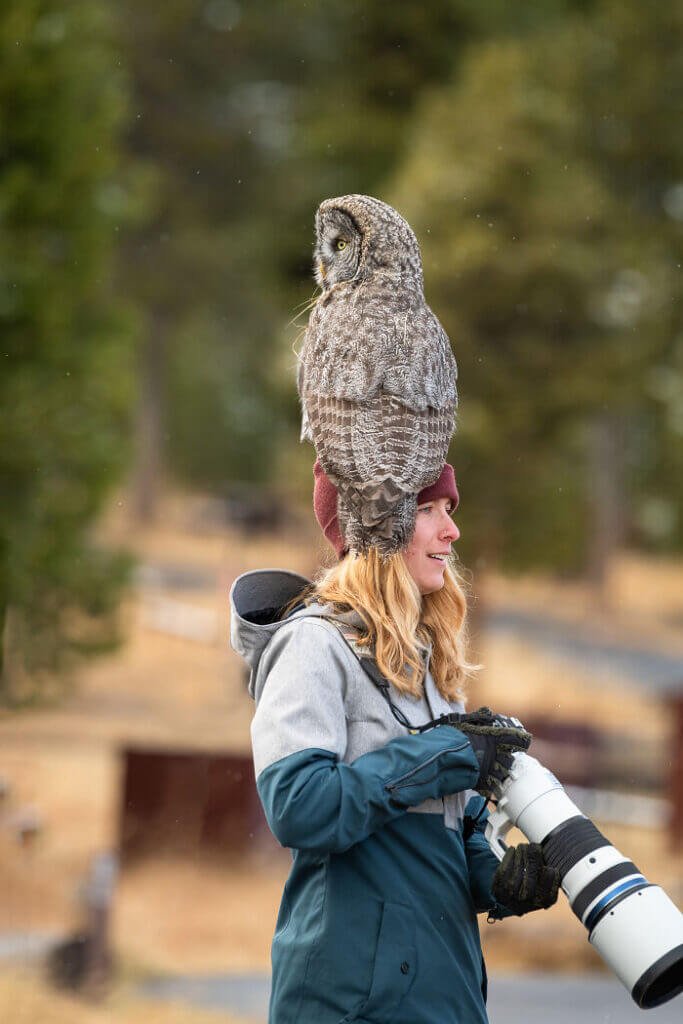 On this fated day, this photographer set out to capture some shots of great grey owls, and along the way he teamed up with Beaumon Day and Olympus Explorer Brooke Bartleson, who were also photographers. Soon after landing on Dere's camera lens, the owl took flight and landed on Brooke's head, which startled her.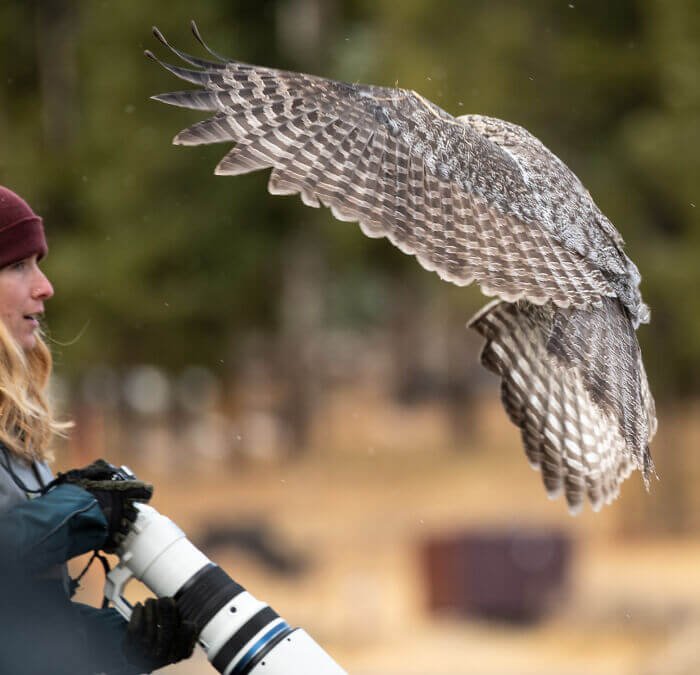 According to Beau, the owl seemed to be hunting, as it would look to the ground, looking for a small rodent or something else to eat. He also says that it would not move at all for a while before deciding to join the crew. The team spent about another hour with the bird, watching as it flew around trying to find its prey, and also not forgetting to land on Brooke's head who, in her amazement collapsed to the ground.
"The owl was young, juvenile—you can tell by certain features on the owl, like the tail feathers, for example. I think, one, this young owl was just curious about these strange visitors in his neck of the woods and wanted to check us out. And two, he wasn't threatened by us. I have had some awesome encounters with wildlife and sometimes you can just sense that they are comfortable and at ease with your presence and you kind of share a connection for that time you're with them."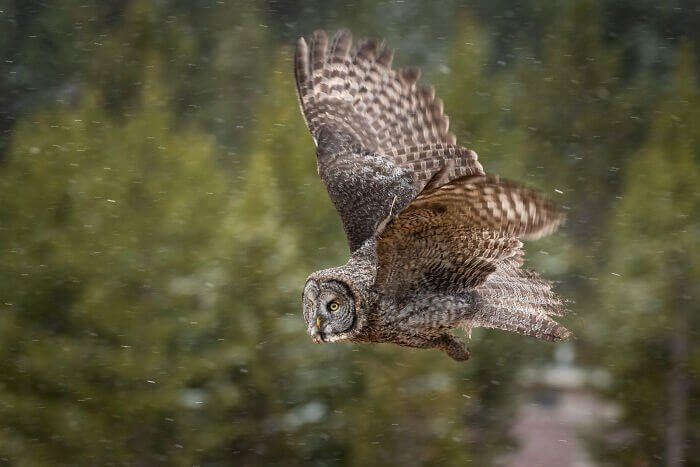 The entirety of the shoot was about one hour with the fly-by of the owl while hunting. Although owls are nocturnal, and have amazing camouflage, getting a chance to photograph such an owl is extremely rare. Scott Dere is the photographer in the shot with the lens pic, finally posted these pictures on his social, and they immediately went viral.