This story is about a sweet friendship that will melt your heart!
Daisy and Modjadji are good friends at Care for Wild Rhino Sanctuary. Their speciality is, even though they are different from their species, they still help each other to heal.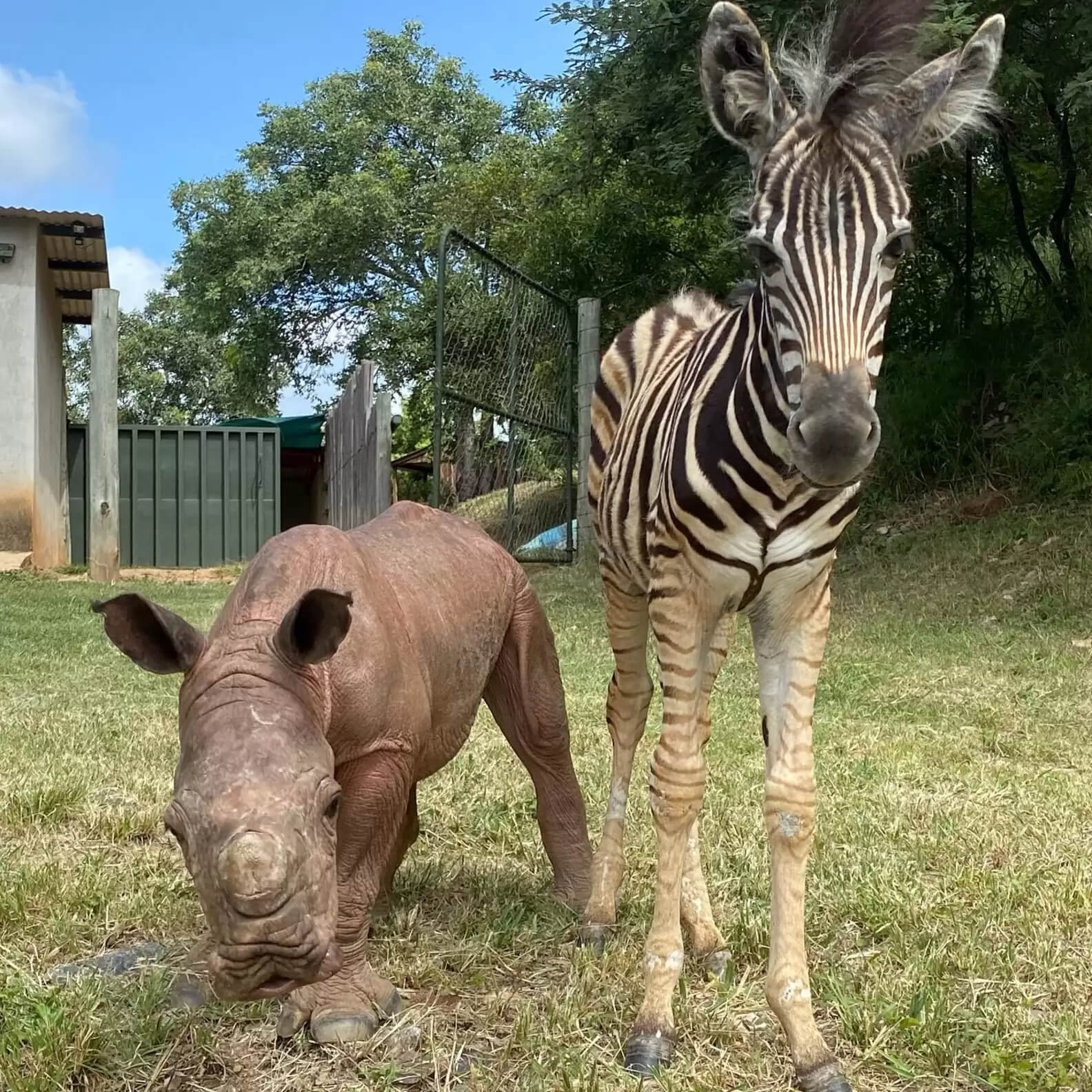 Last December rangers found Daisy alone and struggling in Kruger National Park South Asia. When she was found Daisy was a few hours old and incredibly weak. So the rescuers decided to transport her by helicopter to the sanctuary's intensive care unit. To boost her immune system and help her maintain her body temperature, Daisy needed round-the-clock care and feeding.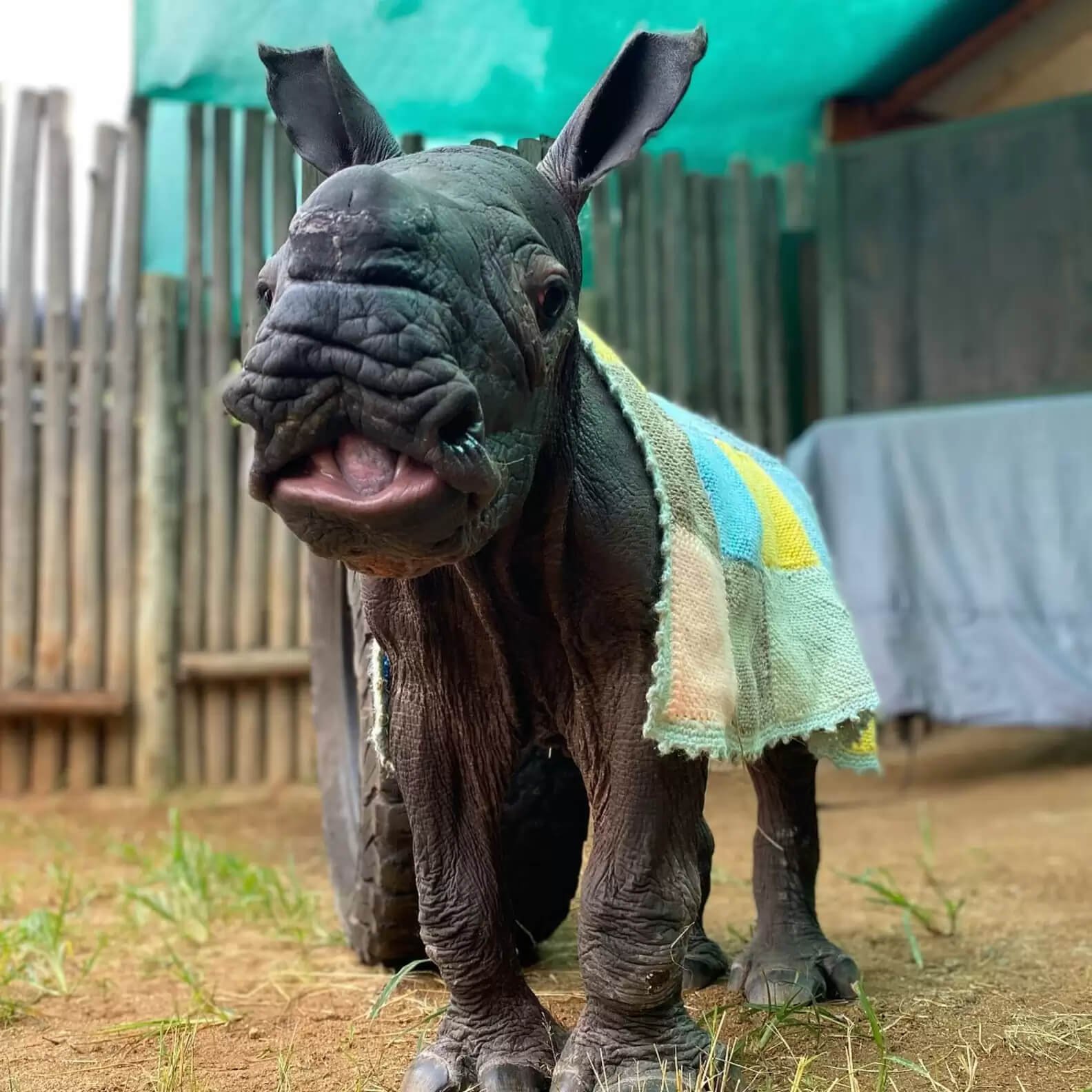 But she was not the only baby at the hospital. There was Modjadji too. Modjadji was admitted to the sanctuary's ICU at the end of November after being found motionless and barely breathing on the reserve after heavy rains and storms. At that time, the baby was just a week old.
The two young animals became each other's chosen family eventually. When they grow older their curiosity got the best of them. They started to interact with each other. Normally, Rhinos are very social animals and they require companionship. When it is about Modjadji she even has fantastic companionship with Daisy and is very affectionate towards her.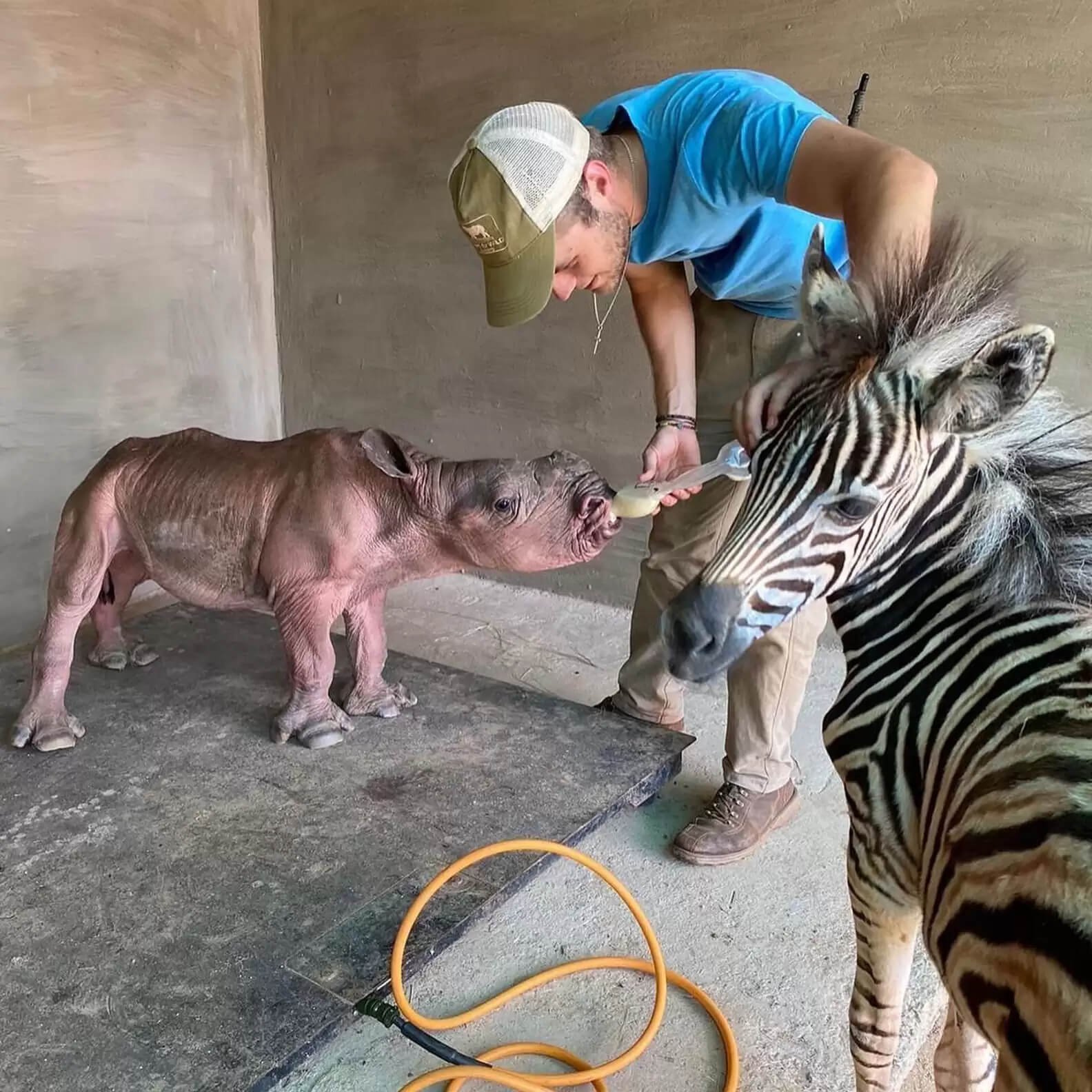 Within a month they had formed a strong relationship like sisters. They were always found playing and cuddling together. "They cuddle together at night, which gives Daisy comfort and security" Louwhen Bowker, media contact at Care for Wild Rhino Sanctuary said.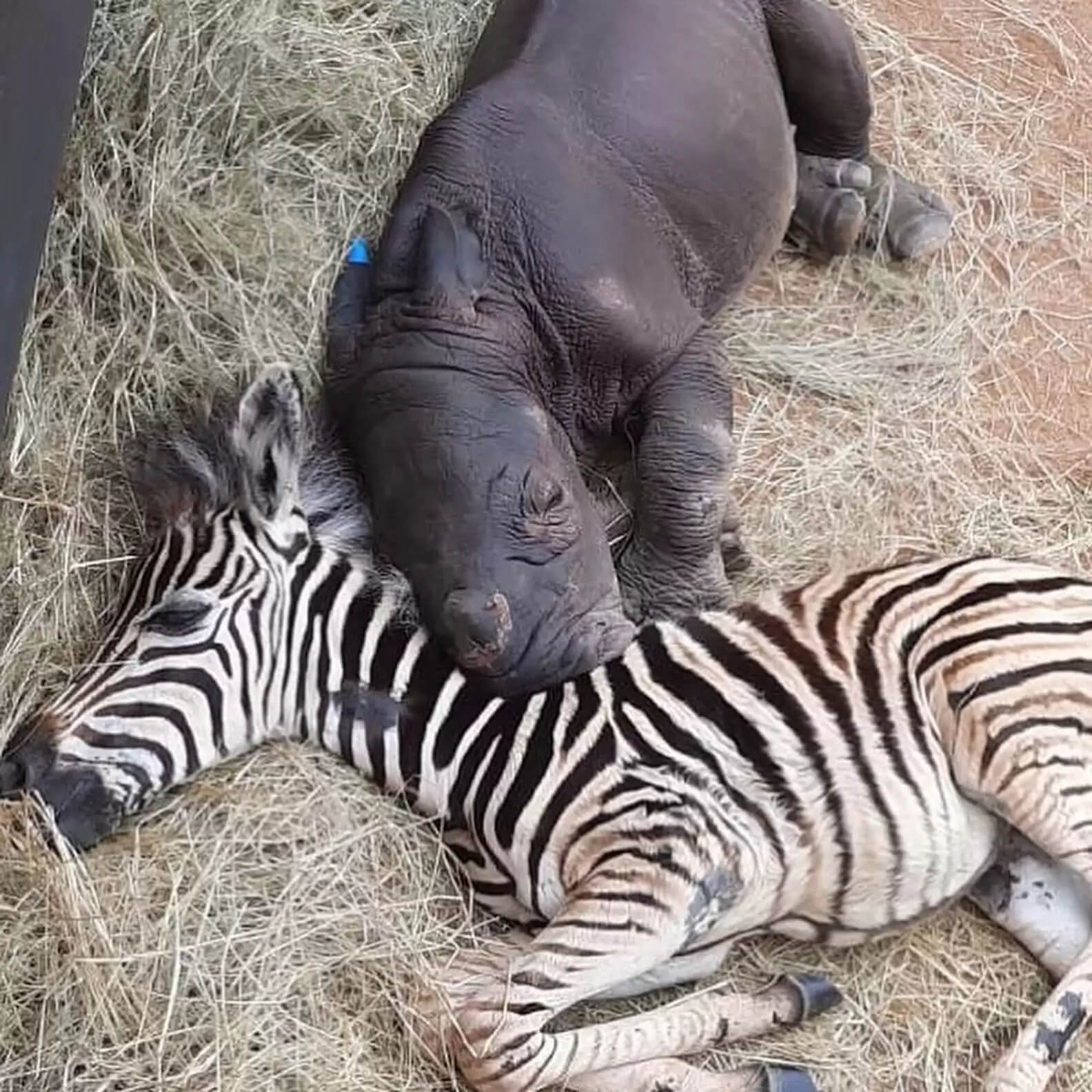 One day they will be able to run free and meet their rhino friends and other zebras. But for now, all they have is their selves. Their only family is two of them. But they love each other so it doesn't matter how many they have. They are proving that the family you choose is the family that really matters.