In today's day and age, there are so many dogs ending up in shelters. Although for some, they start a new chapter in their lives as they get adopted, there are some, whose situation become heartbreaking as the only thing to be done is to put them down. This is the most heartbreaking thing that could happen, and it breaks my heart to see dogs in such situations. However, even if we want to do something to help these guys, our hands are tied.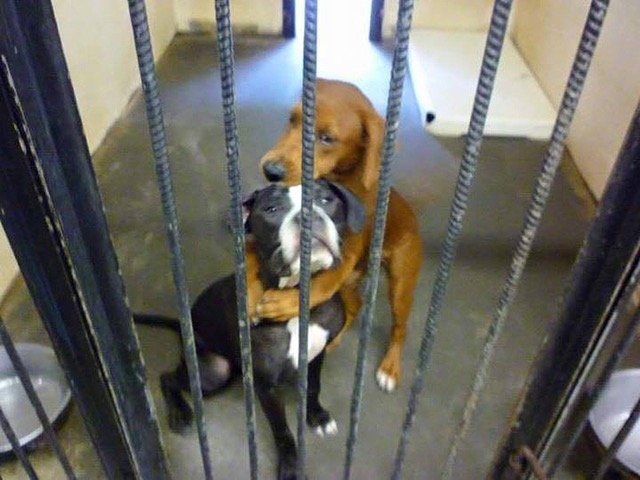 The fates of Keira and Kala, two pups from Angels Among Us Pet Rescue in Atlanta, seemed to be sealed. Even though they were loved and well trained pups, as they were not adopted for the longest time, they were about to be euthanized. As time was running out for the two dogs, the staff at the shelter shared a photo of the pair hugging on Facebook in one last attempt to save them and find them a forever home.
The staff captioned the photo as follows: "I'm Kala. This is Keira. We're so scared in here. The people working in the shelters see how scared we are but just told each other that today is our deadline. If no one saves us, someone will take her away from me. I'll see her as she goes down the hallway. She won't come back and I'll cry. They'll come for me next, and I won't be as brave."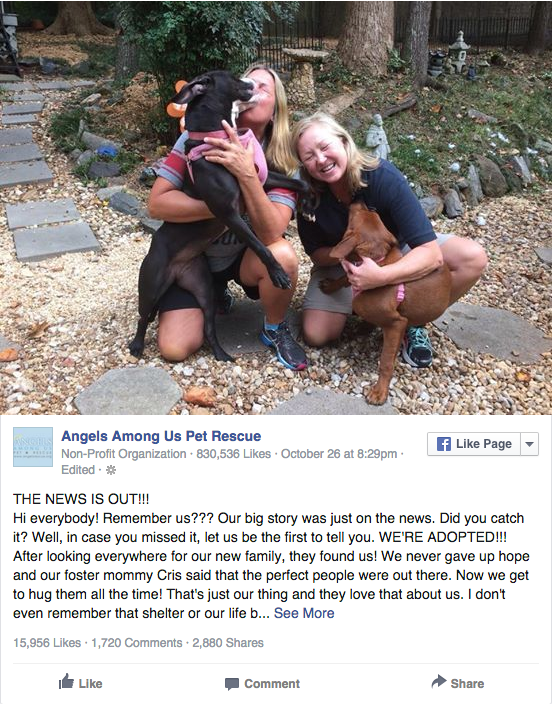 As the powerful image went viral in minutes, within 2 hours since it was shared, a savior stepped in to save Kala and Kiera. The shelter staff was elated, saying: "There are no words to tell you how happy we are that these two best friends are safe and together!" Luckily, the pups are living happily in their new home, and their story got one of the best endings one could ask for.