There is a reason why we say sometimes animals are way better than our own kind. Here's another proof for that.
If you are in touch with the animal world, the name John Damian Androcles Aspinall might be familiar to you. He is an English multimillionaire who is also happened to be one of the most famous conservationists. His passion lies mainly in rescuing gorillas and releasing them to where they belong. To make his mission more successful, he runs the Aspinall Foundation.
Here, the main task is to rescue, protect and nurture the captive gorillas in the Howletts Wild Animal Park in England where they are nurtured and protected until they are sent off to wild reserves in Africa.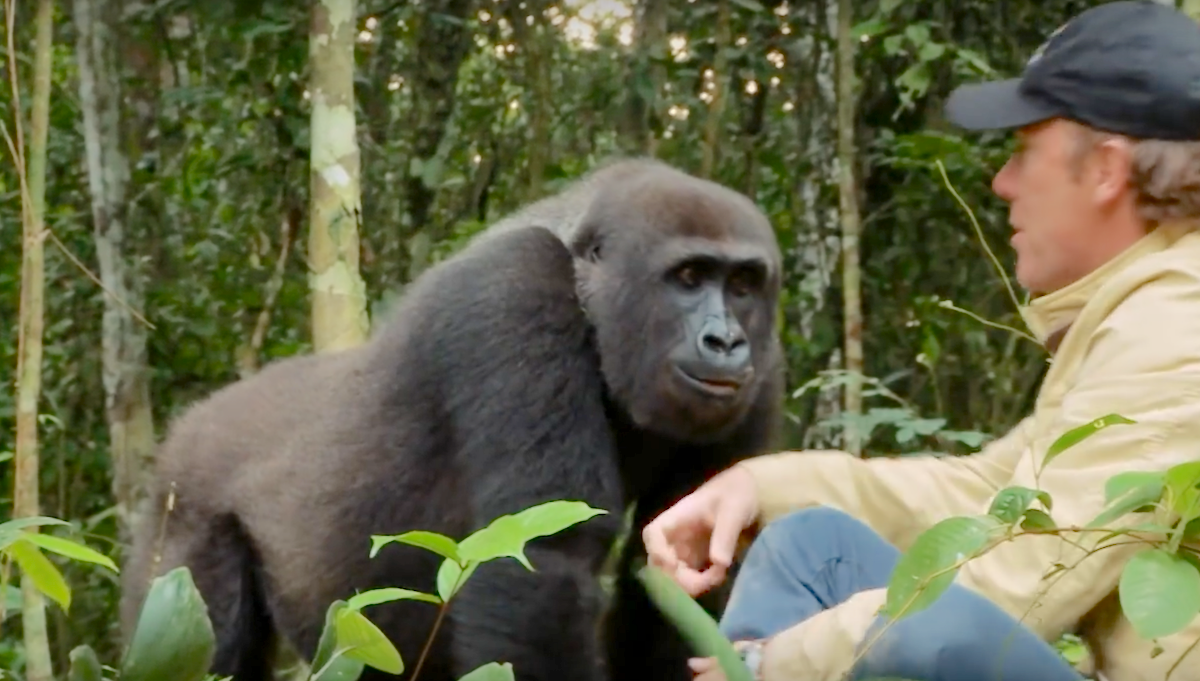 So far, Mr. Aspinall has rescued hundreds of gorillas. Yet, one of them would be in his heart forever. Kwibi has been released to the forests of Gabon (West Africa), his homeland in 2005 and till then, the businessman has taken care of him since Kwibi was five years old.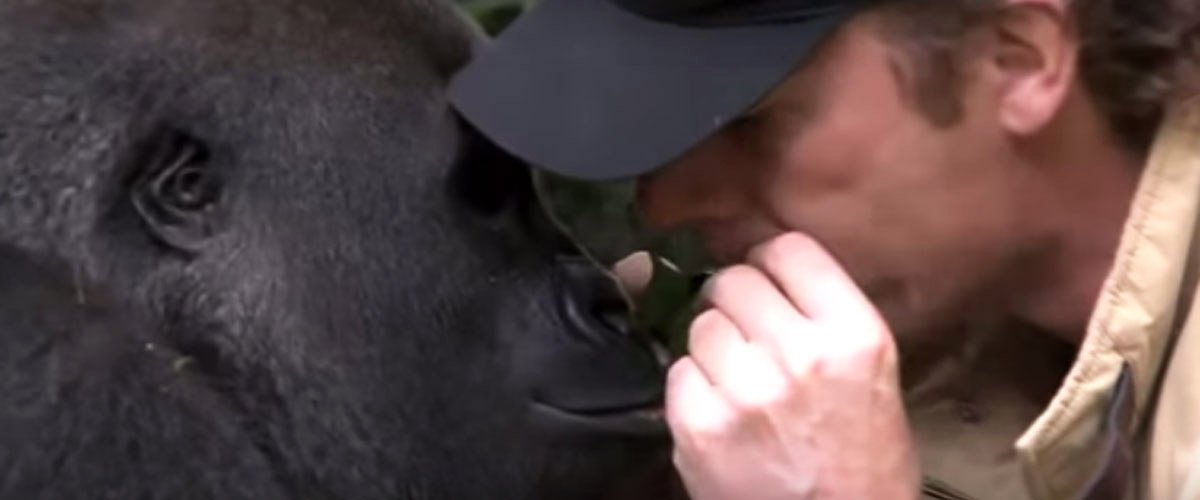 It has been almost five years since they have met for the last time. So Mr. Aspinall decided to visit his old friend not being sure whether Kwibi would recognize him. So, by now he would be 10 years old and much stronger. Yet, the businessman decided to take his chance.
It took a few hours to spot Kwibi in the forest, and you wouldn't believe the gorilla's reaction. Trust me, words cannot explain the reaction of Kwibi. So we have the footage and hope you enjoy it.