I'm quite sure that you have seen hundreds of photos of cute animals. But was that enough? Because no matter how many cute animals you see, the urge to another one never ends.
Meerkat is another irrevocably cute animal that belongs to meerkat families. They are more like mongoose, and they can stand on their hind legs.
#1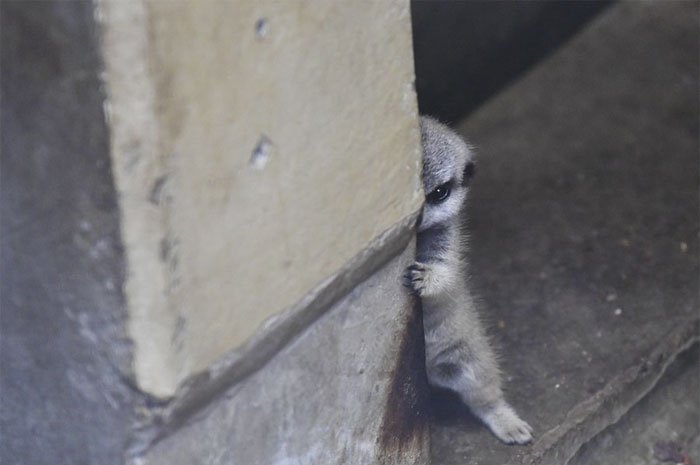 #2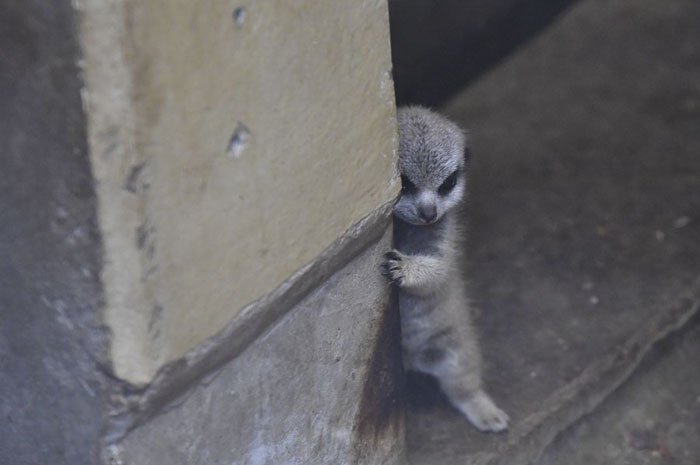 #3
#4
Meerkats are generally shy. But this one had the guts to say 'hello' at the end.
#5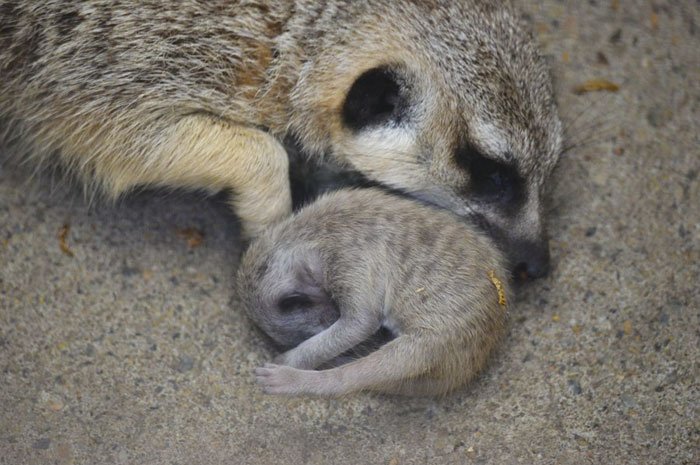 #6
Meerkats usually live in the Kalahari Desert in Botswana. Also, they are common to Southwestern Angola in South America and the Namib Desert in Namibia.
#7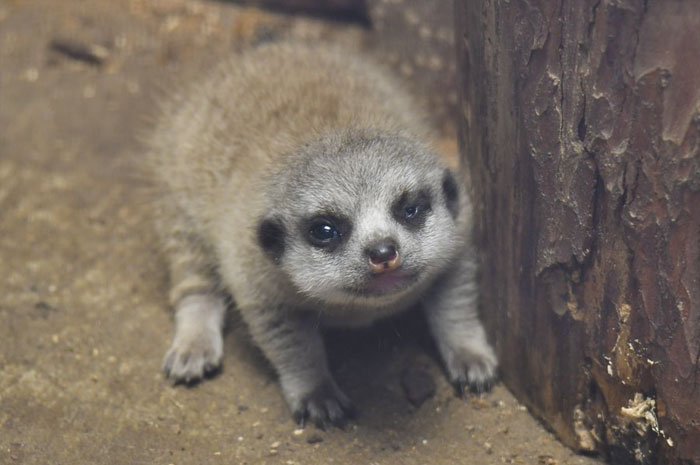 #8
Meerkats live in gangs. Sometimes the gang could have around 50 members. These adorable creatures live up to about six or seven years in the wild and it could be more if they are kept domestically.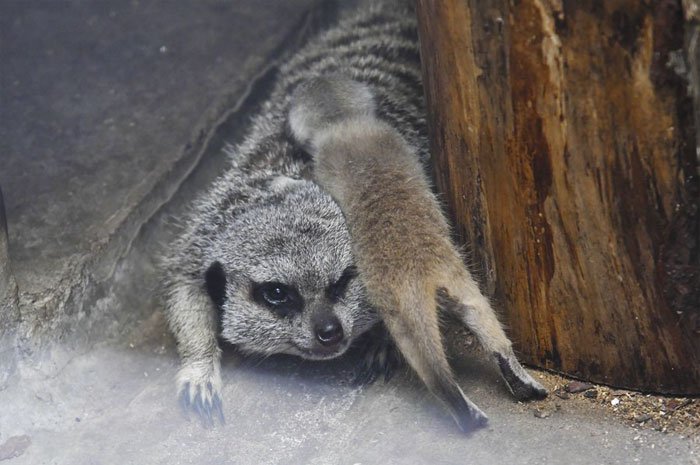 #9
#10
The pregnant meerkats sometimes take care of baby meerkats as babysitters. And when they realize that there's a threat, they take the babies underground.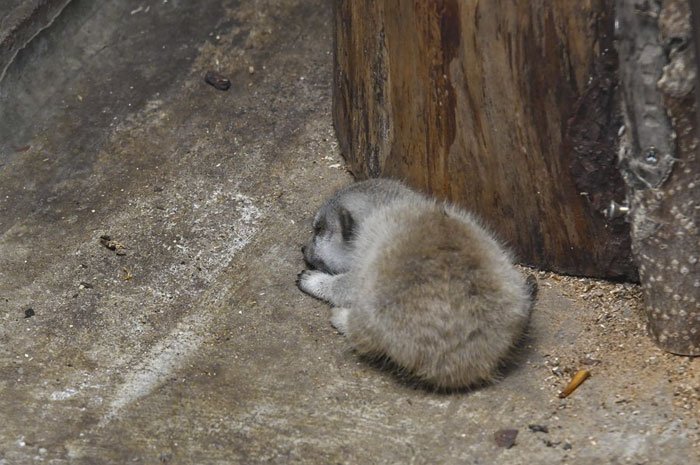 #11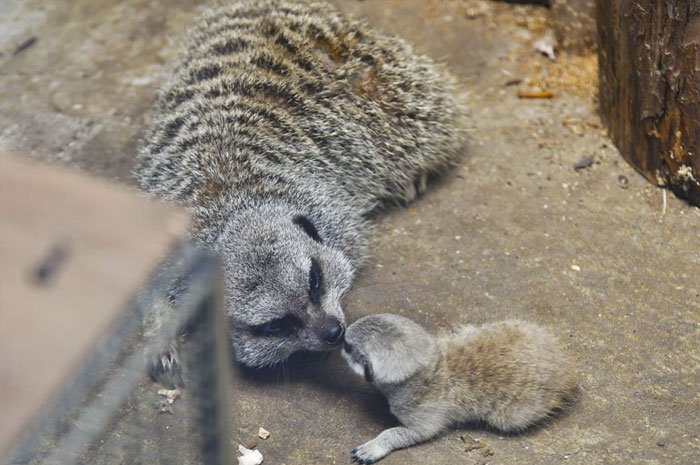 #12
Baby meerkats learn from their adults. That's how they learn to eat venomous creatures as scorpions from an early age.
#13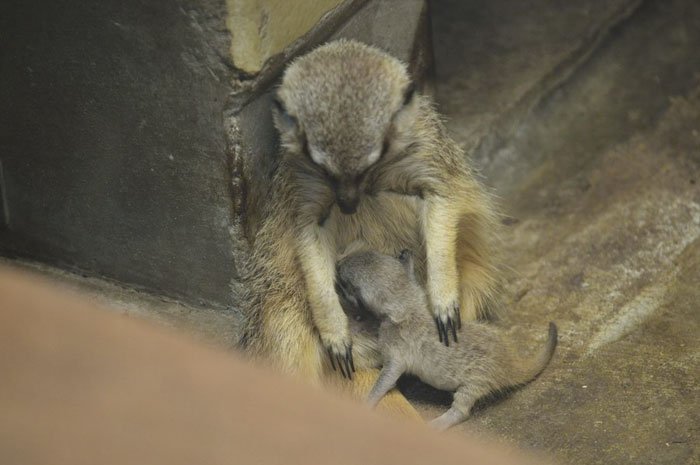 #14
Though they are cute as hell, some meerkats kill others' babies as they prioritize their own babies. 
A mother meerkat gives birth to around three meerkats per round. When the babies are 2 or 3 weeks old, they leave the borrow finding their own lives.
#15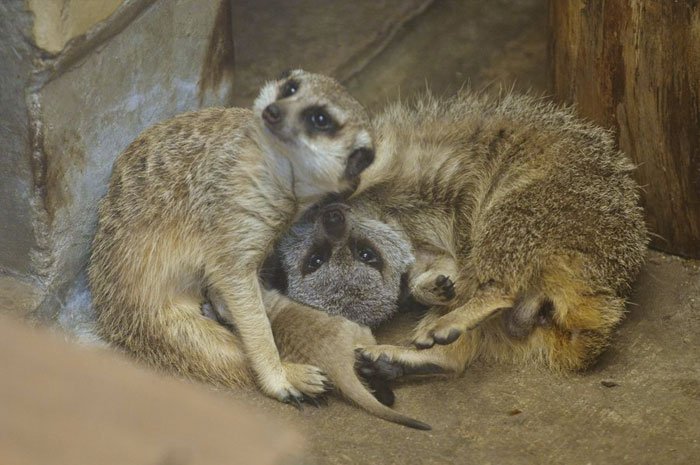 #16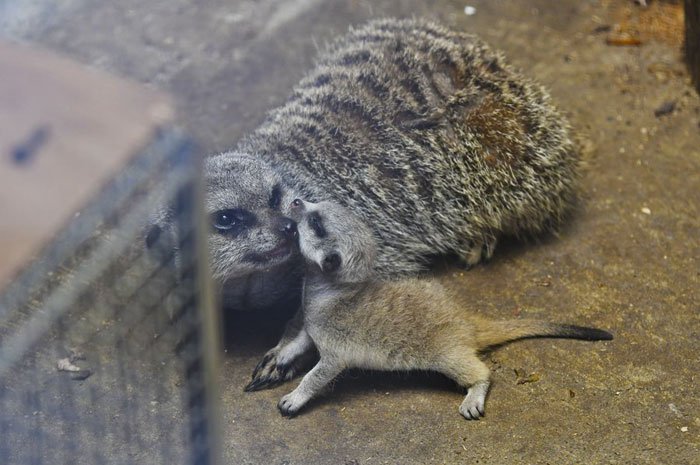 #17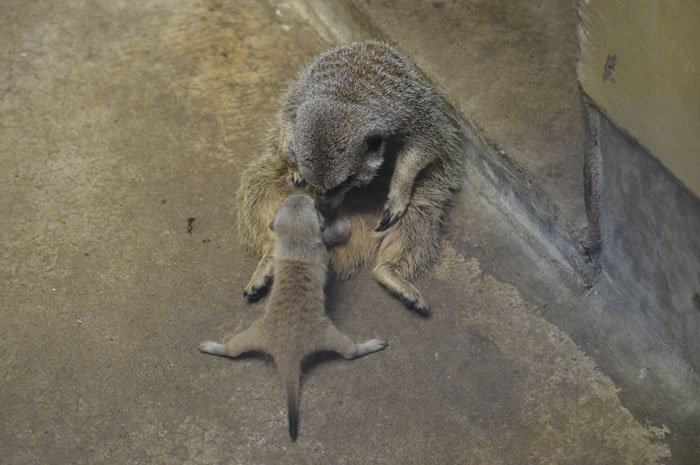 #18
#19
#20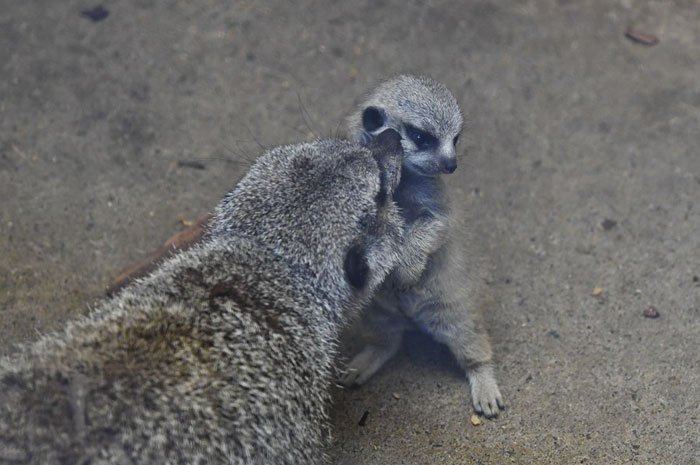 #21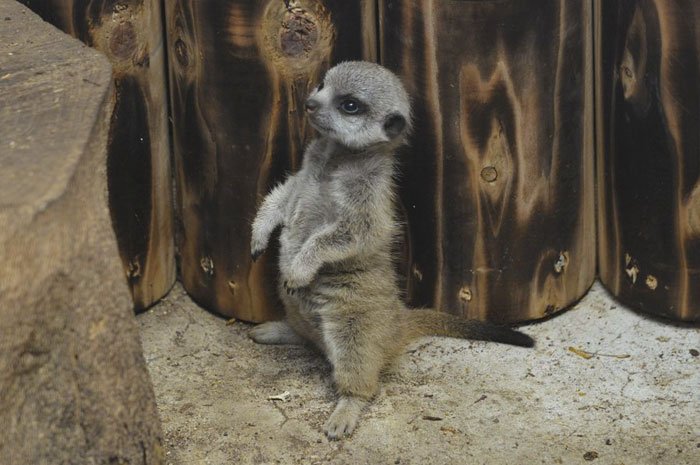 #22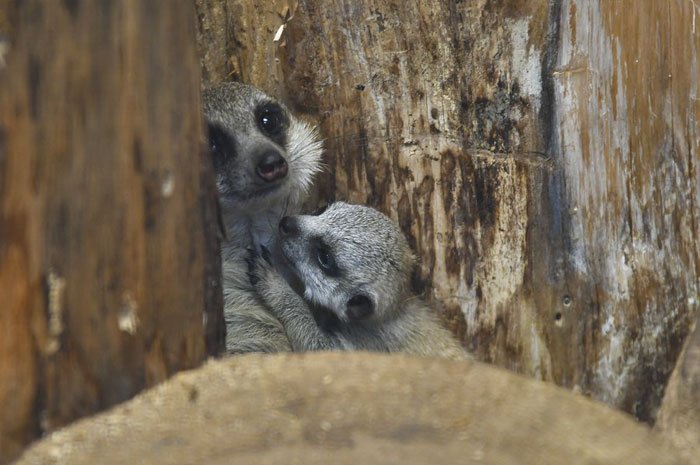 #23